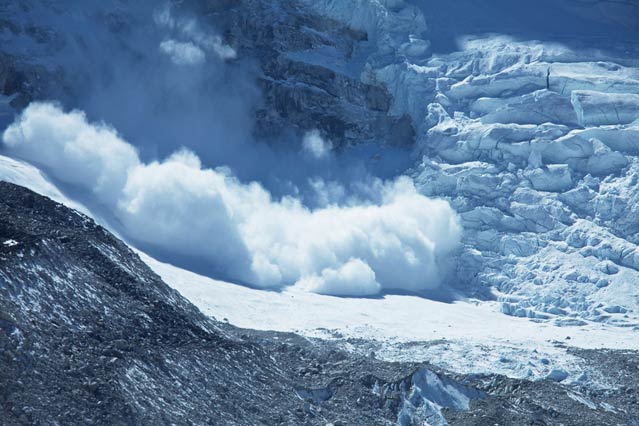 Every life is worthy and the Nepal earthquake has taken too many from a nation of generous hearted souls. It has also taken the lives of beloved mountain sherpas and international mountain climbers when a terrifying avalanche hit base camp after the earthquake.
Elia Saikaly is an award-winning filmmaker whose global adventures inspire others to find their most meaningful lives and spark positive change. He was on Everest for the 6 Summits Challenge when the avalanche hit. This is his footage and account of the aftermath.
Imagine a 1500 ft tidal wave of snow, rock and debris headed straight towards you. This was our reality on April 25th, 2015 at Mt. Everest basecamp when a 7.8 magnitude earthquake triggered a massive avalanche at Mt. Everest Basecamp that claimed 16 lives and critically injured 50+ men and women
I shot as much as I could before putting the cameras down to help the critically injured and wounded. 16 people lost their lives including my friend Dan Fredinburg – a man who loved life and lived it to the fullest. I did my best as a filmmaker to document the process even though my heart was bleeding from the loss of life.
As much as I tried to pretend I was ok, I simply was not. A part of me died that day. I was in shock.
For the next 3 days, I documented the rescue efforts from 17,500 ft above sea level. Over 50 people were successfully evacuated and over 70 rescued from high above the mountain.
[wpvideo sCIRODDx]
Drained, exhausted and sick from neglecting to take care of myself, I secluded myself in my tent while on Everest and proceeded to edit to the best of my ability, an honest portrayal of the events through our team's eyes. It took me a long time to 'feel' the piece, to select the right music and to establish the correct tone. In the end, I stayed up until 1:27am, 3 days after the Earthquake, completing the edit. My internet upload speed was 21kb/sec, which was incredibly painful.
It's important to remember that this is only a single perspective, many others will have experienced far greater devastation than us. We salute all of the brave men and women who stepped up in the moment to come to the aid of their fellow human beings. It was a herculean effort on the part of hundreds to rescue, recover and evacuate those affected.
My heart goes out to my friend Dan Fredinburg, may your soul rest in peace.
Visit Mission14, a project that Elia works passionately with to prevent human trafficking in Nepal.
Read more: Footage from climbers on Everest as the avalanche hit