When it comes down to choosing a northern heli skiing experience, it's easy to get overwhelmed by the options.
There are a lot of incredible lodges out there, offering up everything from rustic experiences in total backcountry wilderness to bespoke luxury ski holidays in gorgeous landscapes.
If you're tossing up which heli ski lodge is best suited to you, we've rounded up the best options for you – depending on what you have, or what you're looking for.
Big Balls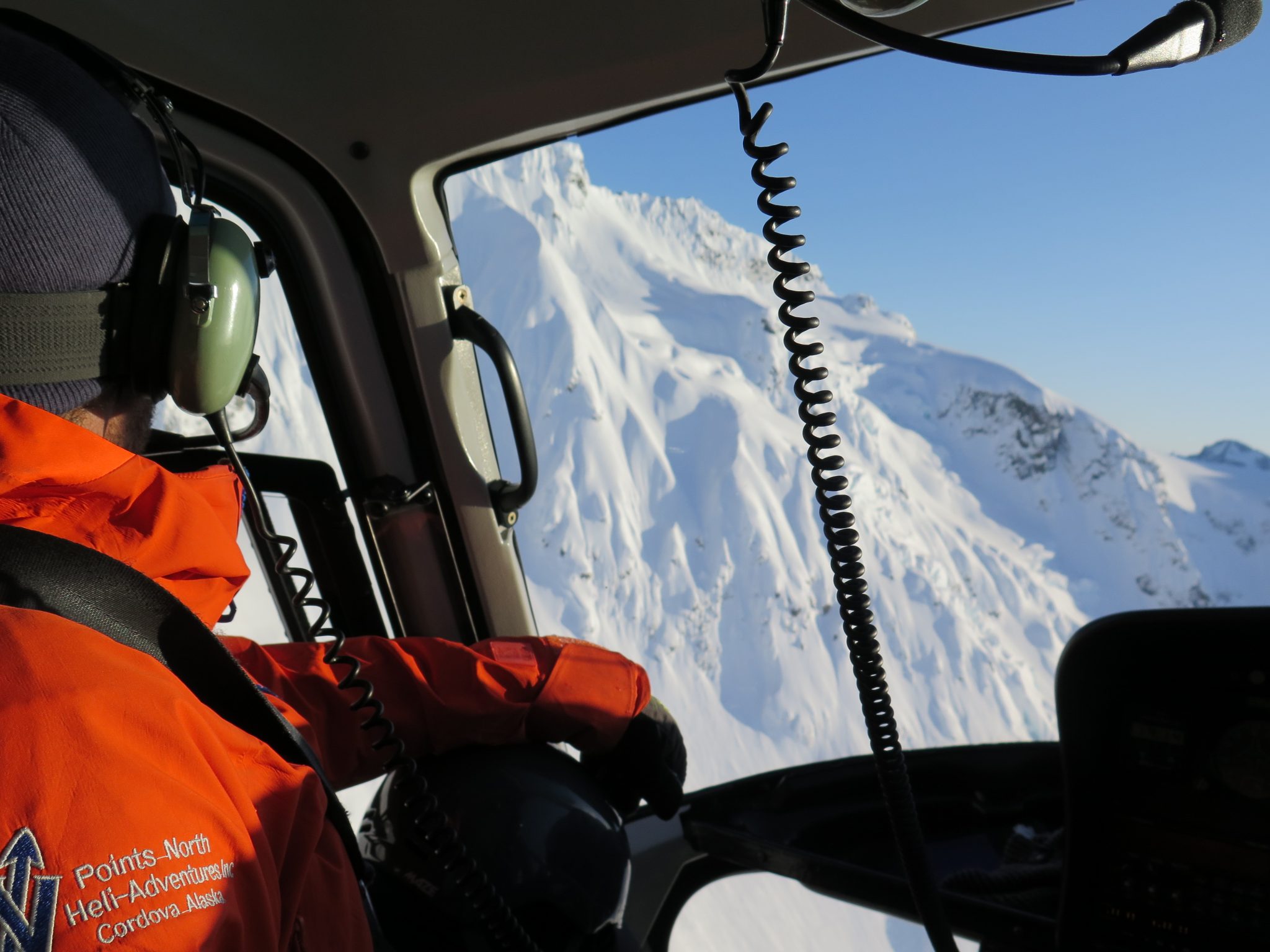 If you seriously want to get your heart beating, you can't go past Points North Heli Adventures in Alaska. They're the only heli ski operation that takes advantage of the southeastern side of the Chugach mountains, and have not only hosted a whole lot of world-class athletes but also featured in several Warren Miller movies.
With over 3000 square ski-able kilometres and a whole lot of powder, you can expect to ski or snowboard 20,000 to 40,000 feet of vertical in a day before getting back to the Orca Adventure Lodge, which comes complete with a sauna, gym and restaurant serving up fresh Alaskan seafood.


When to visit: The season only runs from mid February to late April. On down days, you can go sea kayaking, visit a Cordova glacier or ski at the Mt. Eyak Ski Area, which features North America's oldest chairlift.
Big Wallet
Got some cash to spend? Go for the Albreda Lodge chalet run by Mike Wiegele out of British Columbia, Canada. This lodge is available for private groups and offers up 17 bedrooms, a fitness room, sauna, climbing wall and a fully-stocked ski shop, as well as in-house gourmet chefs and massage therapists. And that's all before you even get down to the skiing.
The lodge's positioning, 45km north of Mike Weigele's main Blue River lodge, offers easy access to unlimited powder fields and chest-deep tree skiing in some of Canada's most remote mountain areas.
When to visit: Tours run from December through to April and the six figure price include exclusive use of the lodge, private guides, gourmet meals, accommodation, ski/snowboard equipment and unlimited vertical.
Big Trees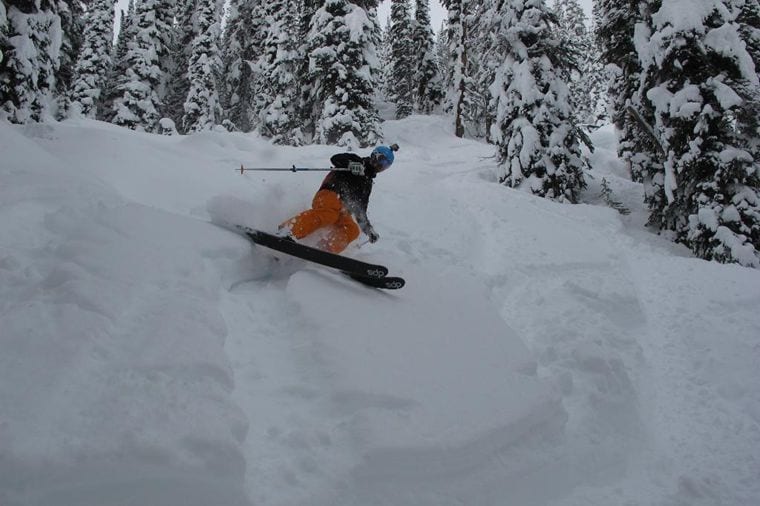 Picture yourself getting on a helicopter and being dropped off in the middle of the Selkirk mountains – surrounded by nothing but silence, snow and towering pine trees. Canadian Mountain Holidays offer a variety of heli-skiing trips across various lodges, but opt for the Galena Lodge if you're looking for advanced, steep terrain through some of the most scenic and epic tree-skiing to be found anywhere.
As for the lodge, it's the perfect place to rest up after a big day on the mountain or engage in one of their weekly Ping-Pong tournaments after a gourmet meal.
When to visit: Tours run from December through to April. Feel free to bring along any non-skiers along – they're welcome to kick back and enjoy the wilderness in this rustic lodge.
Big Lines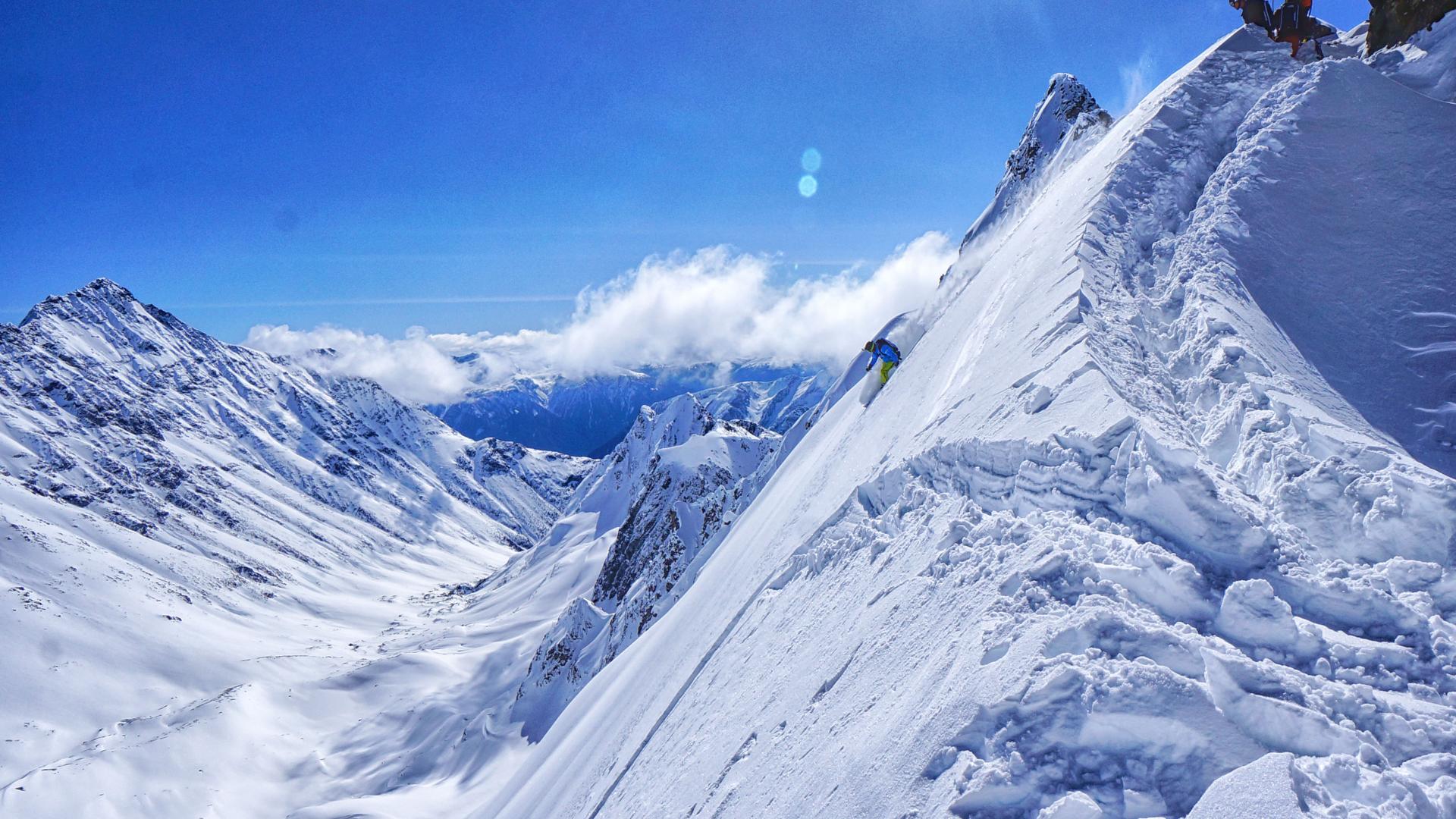 If you're looking for big lines across big terrain, book into Bella Coola in British Columbia, Canada. They have a casual 2.64 million acres at their doorstep – that's almost 500 times larger than Vail. It's such a huge ski area that the company boasts 620 runs and counting – they haven't even made it to some of the valleys yet.
Whether you're into bowls, steeps, halfpipes, glades, glaciers or spines, there's something for everyone in this serious snow playground, which runs across the Coast Range Mountains. Make sure your legs are feeling strong – the longest run is over 2km long.
When to visit: Anytime from January to April, with the best skiing generally in March/early April. Choose from four different lodges depending on your group size or length of trip.
Big Boutique
Don't like to share? You'll like Last Frontier Heli out of British Columbia, Canada. This company specializes in small group tours, only ever skiing with only four guests per group – meaning that you'll get more fresh lines to yourself. Both of their lodges also have a relatively small capacity, so you'll never feel too crowded in your accommodation.
But don't be fooled by the boutique-style operations – Last Frontier has access to the largest heli skiing area in the world and caters to your preferences, whether you like big, open bowls or tree skiing.
When to visit: Last Frontier operates from December to April, with mid February to mid March being the most popular time for heli-skiing.