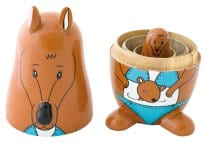 Putin who?  Why RACHAEL OAKES-ASH will be cheering Australia's Olympians on in Sochi and why you should too.
There is something about an Olympics that stirs the emotions. Sochi has moved many to tears before the athletes have even marched into the Opening Ceremony which starts in just under twelve hours.
But for me the Sochi Olympic Games mean more than just the atrocious gay, human, animal and environmental rights. Tonight (or rather early Saturday morning Australian time) I am going to put these aside for a moment and concentrate on what the Olympics should be about, the athletes, as they take their moment at the end of a long road to get there and the beginning of their own Olympic tale in years to come.
I will be cheering for Sami Kennedy Sim who had a stroke ten months ago and lived to not just share her health story but represent her country in skier cross. That cheer will also be for three time Olympian Jenny Owens, also skier cross, who is competing in her final Olympics and for skier cross athlete Scott Kneller who not only experienced family tragedy in April but who suffered a debilitating back injury before Christmas and almost didn't make the games.
My hands will punch the air for Torah Bright who will compete in a record breaking three snowboard events – slopestyle, boarder cross and half pipe and for Nate Johnstone who was chosen for Vancouver snowboard half pipe and never made it due to injury for this, Sochi, is his time. Russ Henshaw will have me shouting out his name at the slopestyle ski event for competing without an ACL after the hamstring his father donated to replace it also tore.
"Australia has forged a great reputation for outstanding achievement in winter sports. We love the Winter Games, and we love seeing our athletes succeed, so I'd like to join the millions of other Australians wishing our Olympic Winter Team great fortune, success and fun in Sochi! We look forward to welcoming home a few Sochi medals, and a team of happy athletes! Go get 'em Australia! We'll be cheering hard!" Mark Berretta, Seven Sunrise sports reporter
I'll be screaming for Davina Williams in half pipe ski who two years ago almost gave up, for Amy Sheehan who chose to ski the half pipe for Australia while her brother chose to ski for New Zealand, for Lydia Lassila who has her heart on the line for back to back Olympic aerials gold, for Jana Pittman who will be the first Australian female to compete in both summer and winter Olympics when she dons the bobsleigh lycra.
Three hoots for Belle Brockhoff who came out openly before the games in defiance of Putin's homosexual laws and will compete out, loud and proud in boarder cross for her country.
When Anna Segal comes into view I will stand to attention and salute her focus, determination and courage as she has battled her way back from a knee injury that could easily have seen her out of the games a year ago but today has her as a strong contender for her country.
David Morris was the first male Australian aerialist in twelve years to compete in Vancouver 2010 and will be the first Australian male aerialist ever to compete in two Olympic games when he steps up to his starting point at Sochi. Alex Chumpy Pullin went into Vancouver a gold medal contender and qualified first seed before crashing out in his first boarder cross race. Sochi is his payback time.
Each of our Olympians has a story and what happens in Sochi between February 7 and 23 will cement them in Australian history.
For many of Australia's Sochi athletes it is the first time they bare the Olympic rings for their country and thanks to twelve years reporting on snow sports around the globe I am proud that I have been fortunate to ski with them, travel with them, drink and dine with them and call some of them my friends. In short, I have been consistently inspired.
That's what the Olympics is really about, the individual stories that make up a team.
While I can't due to personal reasons be in Sochi tonight cheering them on in person, I like the whole of the country they represent, can do so from my lounge room and will with a grin as wide as the Black Sea.
Go Team Australia. You've already done us proud.
A LETTER FROM LAYNE BEACHLEY
Layne Beachley sent this letter to her Aim for the Stars foundation grant recipients Greta Small, Nicole Parks, Belle Brockhoff and Katya Crema. But it really applies to the entire team.
Dear Deanna, Greta, Nicole, Belle and Katya
On behalf of the Aim For The Stars Foundation, Congratulations!!
Representing your friends, family, supporters and your country is a remarkable opportunity and something that can never be taken for granted. Soak it all in and give yourself some credit for making it as far as Russia!
We are so excited to see you all competing in Sochi and will be cheering you all the way!!
Your dedication, commitment, passion and determination to succeed is so admirable and all of us are extremely proud to have played a small part in assisting you in your journey to Sochi.
Listening to Alissa Camplin talk about her journey to Salt Lake City to ultimately claim a gold medal is one of extreme personal sacrifice and dedication, something I know you can all relate to. Like Alissa, leave no stone unturned and take full responsibility for your decisions and actions.
Now is your moment to shine, to rise to the challenge, to do yourselves proud and to show the world what you are made of. No one can place more pressure on your shoulders than you so be kind to yourself, reflect on the moments of victory and defeat to fuel your competitive streak and most importantly believe in yourself! You have nothing to prove but to perform to your utmost ability and have fun.
Trust in your training, your ability and in your instincts.
We are here to support you as we have complete faith and belief in your ability. Back yourself and give it all you've got.
Please keep us informed of your progress, send us your schedule and any photos we can post so we can keep ourselves and our supporters up to date with your progress.
Have fun, think positive and Never Give Up!
Sincerely,
Layne x"