Some say Simon Chen has the best job in the world as Managing Director of Aspen's only five star ski in ski out property, The Little Nell. He's been skiing in Aspen since 1992, first moved there in 1996 and then moved there again in 2013 for his dream job.
This is his guide to his favourite ski town.
Why Aspen?
I have lived in Vail, Beaver Creek & Telluride and run hotels in all of them. Nothing compares to Aspen! It is a year round town with a full time population, great restaurants & amazing festivals and events. The best thing about skiing Aspen is there are no crowds.
Best coffee
Victoria's for a Flat White. Some things from home never go away!
Best apres
Chair 9 and Belly Up. Our friends at Belly Up provide us with some of the best undiscovered bands here at the hotel. For those nights out on the town, the live music at Belly Up is the place to be. I am looking forward to seeing "The Church" there next month on their North American Tour.
Best breakfast
Element 47 for Eggs Benedict served on Pastry Chef Curtis Cameron's Black Truffle Scones. They are amazing!
Special occasion dinner spot
Again a tough one to answer. I have two favorite places depending on my mood. For lighter fare, it has to be Matsuhisa for Japanese. If I have been skiing all day then it has to be the 28 day dry aged NY Strip that Chef Moscatello ages here at the hotel. It melts in your mouth!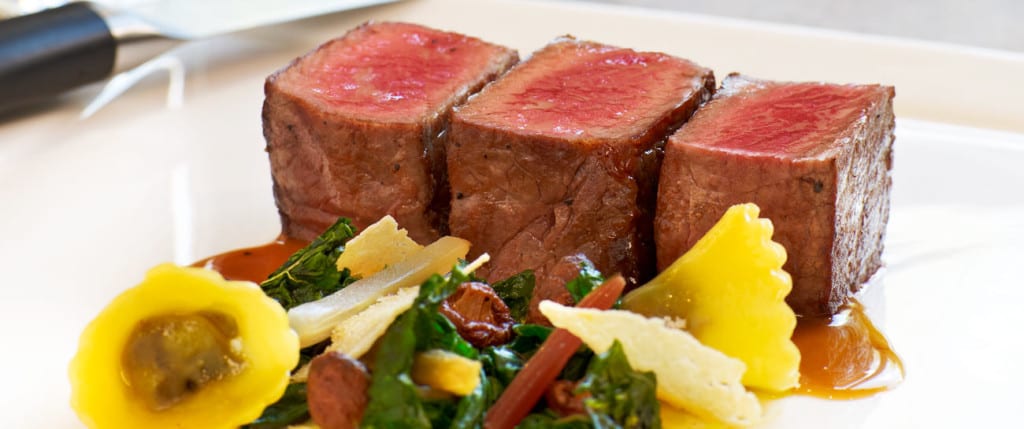 What is your favourite mountain to ski of the four on offer?
Aspen Highlands, there is a great mix of expert terrain along with more gentler slopes so if you are skiing with a group of all different levels you can ski what you want and meet up easily at the same lifts after each run.
Most famous people you've shared a gondola with
There have been plenty of them, but I would never divulge who they are.
Favourite event on or off the mountain?
That's a tough one. If I am with family and friends then it has to be the 2pm seating at Cloud 9 on Aspen Highlands for the Fondue If am working then it is every Friday. I get to take 10 guests Powder Skiing off the back of Aspen Mountain. It is a dream job!
Where do you take out of towners to WOW them?
To our lunch cabin on the back of Aspen Mountain. A day of Powder Skiing, A gourmet lunch served with Cuvee wines next to a wood burning stove on the Top of Richmond Ridge. To top it all off we have a massage therapist to work away any sore muscles you may have from 10,000 vertical feet of untracked snow. I have never seen a sad face after this!
Secret powder stash
My favourite stashes are all the terrain serviced by Temerity Lift at Aspen Highlands. They are steep, long and absolute heaven on a powder day.
Coolest 'just out of town' thing to do?
Taking a snowmobile tour up to the Maroon Bells followed by lunch in a private cabin. The Bells are one of the biggest summer attractions but, in the winter you get to enjoy their beauty and the tranquility with a very select group.
Favourite local character
"Piglet" one of our powder guides. She is an amazing skier, kayaker, cyclist and chef. She also makes the "BEST" Chocolate Chip Cookies which are 90% chocolate and 10% cookie. I don't even eat cookies but I have to eat at least two of these they are that good!
What can you get at Aspen you can't get anywhere else?
The amazing honey from our private hives on Aspen Mountain. The bouquet and taste are sublime.
If you had to buy one thing to take back with you as a visitor to Aspen what should it be?
A gold plated Aspen Leaf. They are great Christmas Ornaments and even better reminders to start planning your next trip back here!