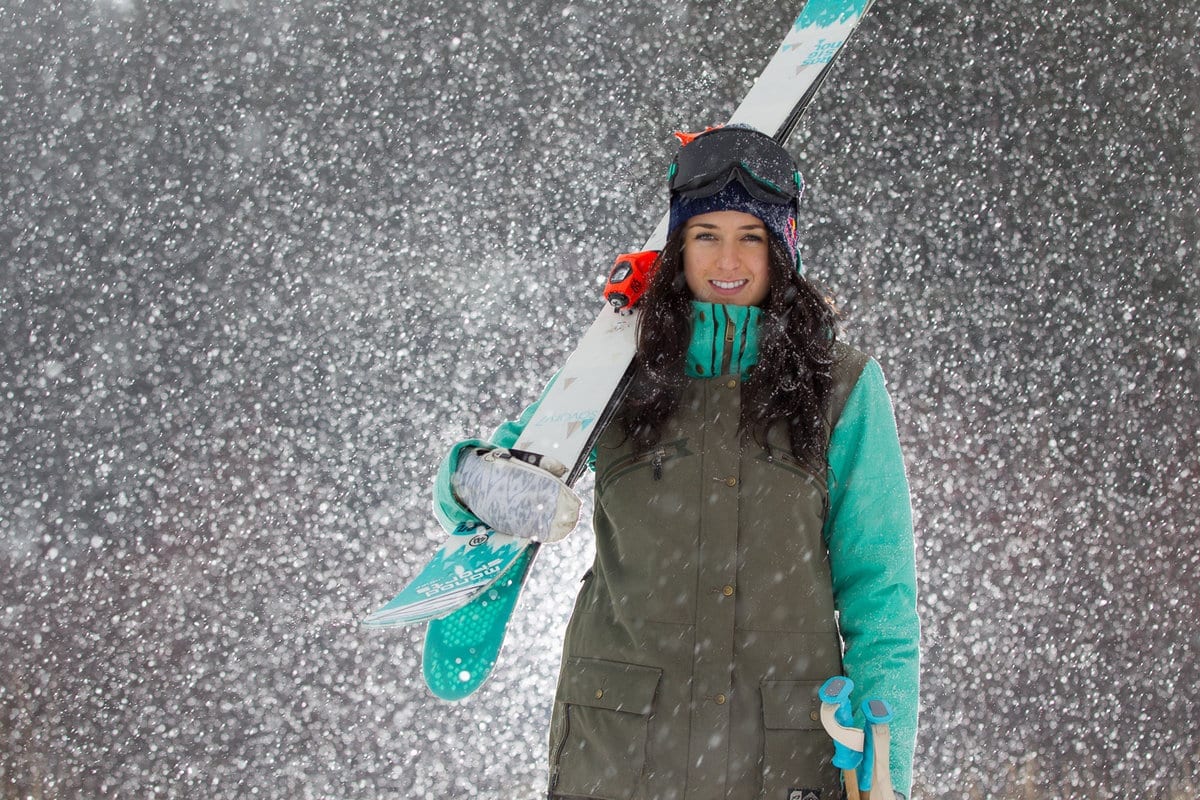 Red Bull athlete Tatum Monod was born in Banff, Alberta in Canada.
Her father was a racer on the Canadian Ski Team, her parents met skiing, and her grandfather opened one of North America's longest-running outdoor gear shops, Banff's Monod Sports, back in 1949. She knows Banff and Banff knows her.
This is Tatum's insider's guide for visitors to Banff.
What's your favourite place for coffee?
Wildflour (best London fogs) – earl grey tea made normally, mixed with steamed milk and some vanilla syrup.
Best apres and why?
Elk and Oarsman, good food great drinks and a casual enviorment.
Best breakfast place and favourite dish?
Coyotes Restaurant, best ever french toast (stuffed sour dough bread, Quebec maple syrup Canadian back bacon & swiss cheese or cream cheese & berries).
Special occasion dinner spot?
Coolest shop?
What is your favourite mountain to ski or snowboard?
Lake Louise
Who are the most famous people you've shared a gondola with?
Martha Stewart
What is your favourite thing to do off the mountain?
Ice skating or a spa day at the Fairmont Banff Springs Hotel Willow Springs Spa.
Where do you take out of towners to WOW them?
Up Tunnel Mountain or to the Banff Springs Hotel.
Secret powder stash or favourite fun?
Off the top of the World Poma at Lake Louise ski resort.
Coolest 'just out of town' thing to do?
Fishing on the bow river or canoeing at Johnsons Lake.
Favourite local character and why?
Tommy at Tommys Neighborhood Pub. He likes to pour his costumers shots of Ouzo into their mouth straight from the bottle on special occasions.
What can you get at Banff you can't get anywhere else?
Unbelievably beautiful Rocky Mountains, great food and atmosphere all in the same upbeat town.
If you had to buy one thing to take back with you as a visitor to Banff what should it be?
A postcard from Monod Sports, the oldest outdoor goods store in North America. Founded 65 years ago, locally owned this shop is a representations of the past and future of skiing and outdoor sports.