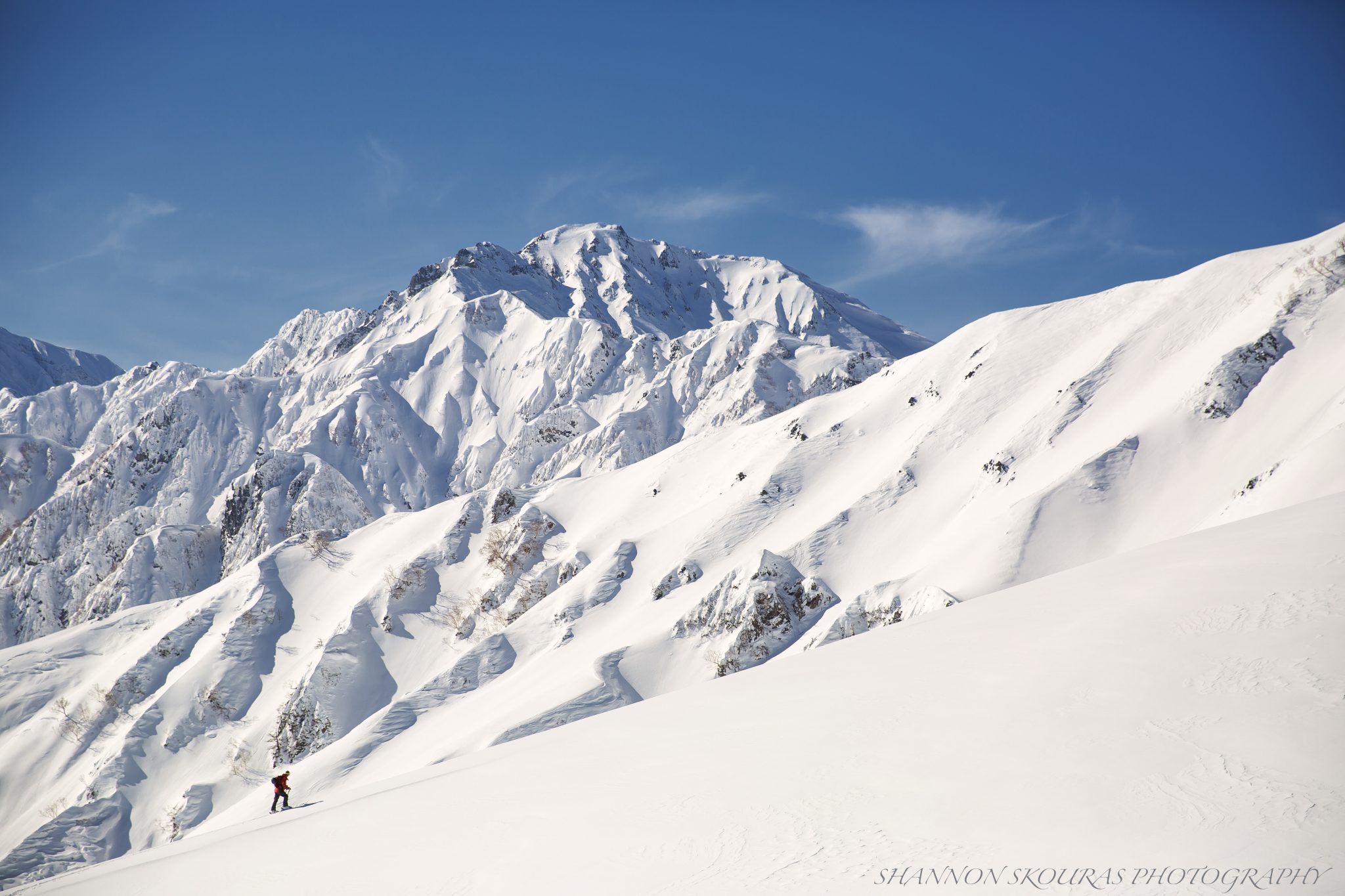 Greg Thiele is a true Hakuba local. He runs Powder Peak Hakuba lodge and now lives year-round in the Hakuba valley on Japan's main island of Honshu.
What made you choose Hakuba?
The beauty, the terrain, the snow, the people, the culture, the food. I couldn't help but fall in love with the place four years ago when I travelled extensively across Japan to visit many of the main ski resorts.
It's such a great lifestyle and a blessing to run a ski lodge here and to be able to share my backyard and memorable experiences with guests from across the globe. It's something I will never take for granted – I really do appreciate what we all share here in Hakuba.
Favourite run on a powder day
It's not unusual to take guests to Hakuba Cortina on a powder day, then I sometimes hit up the trees in Tsugaike or Iwatake on the way back. Then there is some great back country of Hakuba Goryu/47 and Happo-One. There is not a bad resort on a powder day, though. The powder here is insane!
Favourite apres spot
I often have drinks at my bar, Powder Peak Hakuba, because it's convenient, has great ambience and I like to chat and mingle with my guests.
Mockingbird is also a great place for a drink and I also enjoy Master Braster for a more intimate experience with cool reggae music. Jack's bar is also popular and has DJ's and some live music. Apres isn't as popular in Japan as the western world but there is always a warm and friendly place to drink and swap stories.
Favourite on mountain dining
For best value you can't go past the all-you-can-eat buffet at Hakuba Cortina.
Favourite village dining
There is so much amazing food in Hakuba. Some of my favourites are Hie and Sarugaku for Japanese food, but I also like to eat at the Lobster Shak and Luce. We really are spoilt for choice and options here – it's very hard to get a bad meal.
Must-do snow activity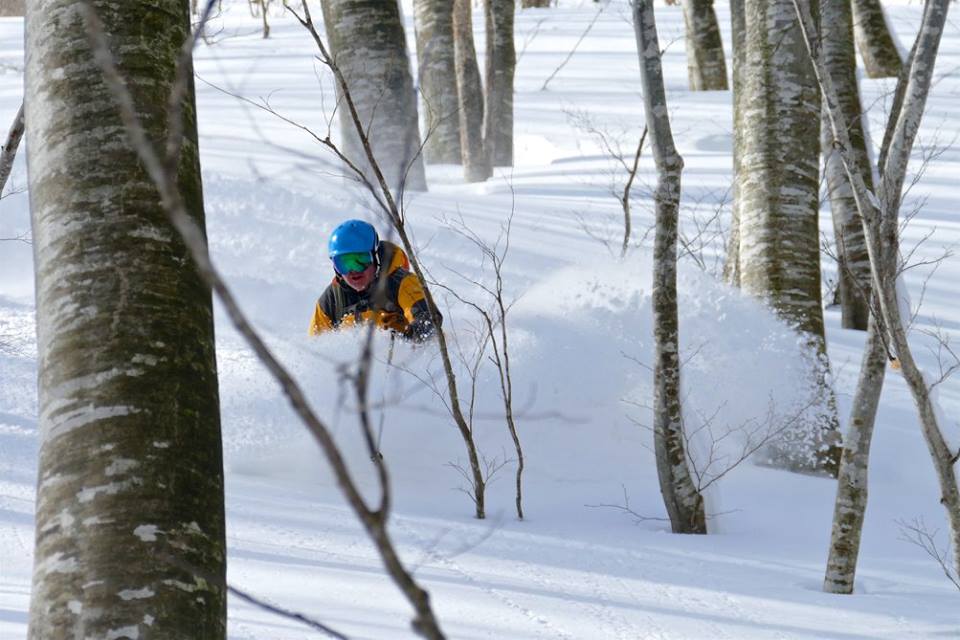 If you have the money and stamina, I strongly recommend to join a back-country tour. Dave at Evergreen has a great team of guides. And Damian at Hakuba Mountain Life also comes highly recommended. Ex Olympic skier Steve Lee also does back country tours if you would like to experience skiing with a world cup champion and Australian Olympian.
Best hot chocolate
Japan is the home of the vending machines, so you can get a quick hot chocolate on the run.
Best breakfast
On the days I'm not on the slopes, I do enjoy breakfast or lunch at Sounds Like Café and Bears Café/Goldilocks.
Favourite non skiing/boarding activity
I love getting on my snowmobile for an adrenaline rush away from the resorts. You also can't beat an onsen (natural hot spring bath) at the end of a tiring day.
Favourite date night spot
Night skiing at Goryu – rug up and have a couple of Sake to keep you warm.
Best activity in resort or town for kids/families
I think the best and most memorable family and kids-friendly activity is actually out of town. There is a full day tour that goes to see the snow monkeys bathe in natural hot springs, then a sake brewery for lunch, finishing up with the Zenkoji temple tour. Check out Ski Japan Holidays which offer a great tour and have amazing, informative guides.
Where do you take visitors to impress them?
I just love to take my guests to Hakuba Cortina and make sure we are there on the first chair and to see their face and jubilance after experiencing the best untracked run of their life. That is priceless to me.
I've even had guests who live permanently in Jackson Hole and after taking them on their first run of the day at Cortina they said to me with beaming eyes and the widest smile, "it's the best powder I have ever experienced, thank you so much!"
What should visitors not leave your resort without doing?
Stuffing your face with as much Japanese food as possible and immersing yourself in the culture. Try to learn some basic Japanese phrases to show some respect to the most respectful people in the world, the Japanese! You really really have to try to make the most of every minute on the many deeeeep powder days we get throughout winter, even if your legs start burning by early afternoon.
What item should visitors take back with them?
There are lots of Japanese souvenirs on offer, but on my first holidays I couldn't resist printed Hakuba t-shirts, hoodies and even tracksuit pants. Chop sticks are lots of fun to use and also a great reminder of your trip as you re-use them over the years while you eat home-cooked Asian meals.