Matt Gillespie is heading into his third season living and working in Japan. He loved it so much he bought a lodge, The Ranch, where he runs his Hakuba Snow Tours company.
This is his Insider Guide to the Hakuba Valley.
Why Hakuba and Cortina?
It was more affordable to purchase a lodge in this area (Cortina) than some of the other resorts in the Hakuba Valley. Setting up in this spot was also of interest as it provided the ski in ski out option to my customers.
Cortina is quite famous for powder snow and being so close to that is amazing.
The lodge is quite inclusive (with a serviced bar and food purchase available) and this allows guests the option of staying in for the night or heading out.
Favourite ski run
I'm not sure it has a name! It's a run off the back of Cortina and we started to call it 'The Fourth Phase' run as it looks very similar to the footage from that movie when they were filming in Japan.
Or a top to bottom run at Happo after a good night of snow and a fresh morning groom. You can't beat that view or the speed down.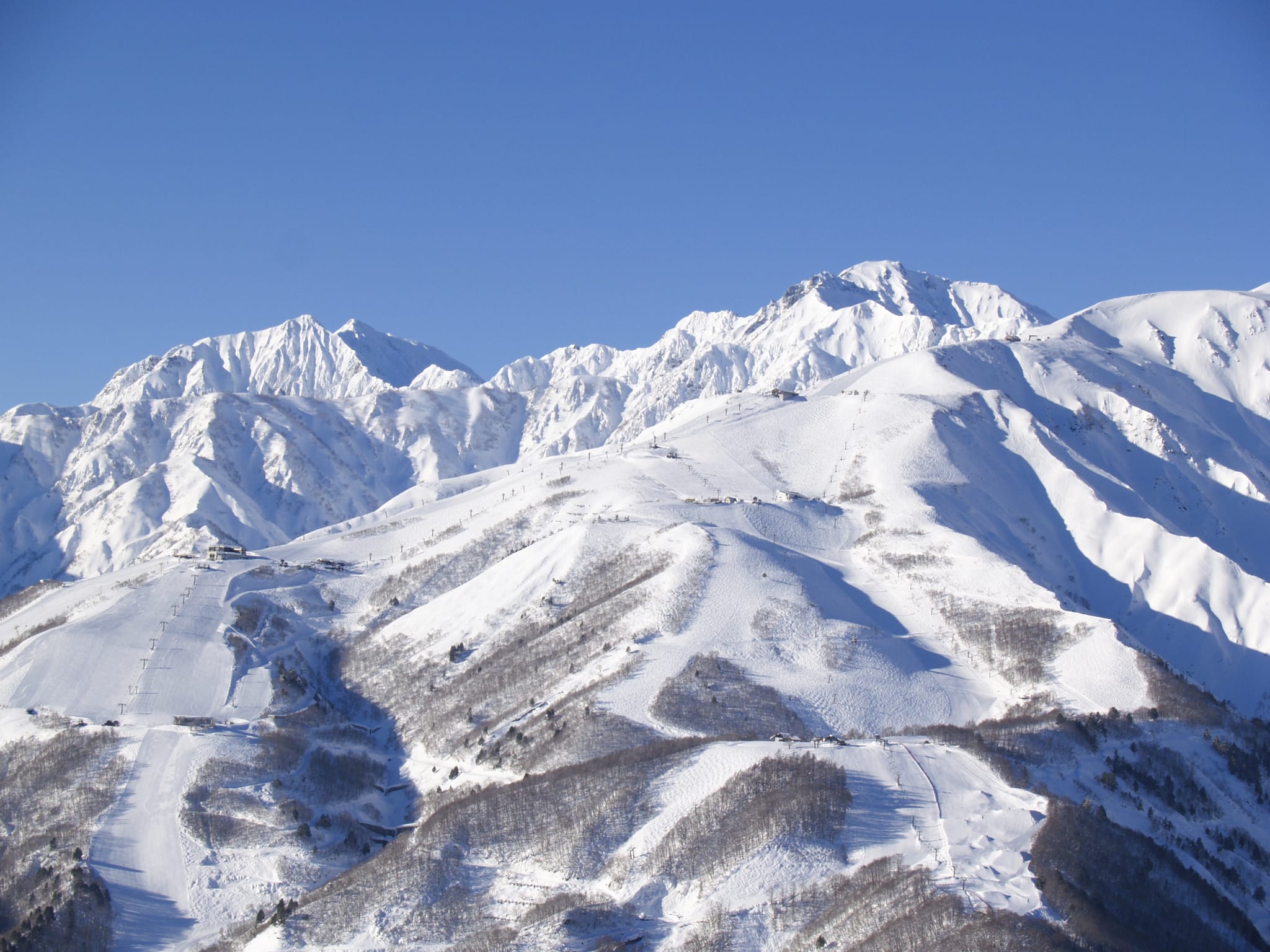 Where do you head on a powder day?
Obvious spot for us is to head into the Cortina trees, although there is a run that starts from the Cortina boundary line and goes down into Norikura. It's pretty incredible and makes a great first run of the day. The final few times we enjoyed it last season it was more like surfing.
Favourite ski run
See above
Favourite après spot
Most of the good apres spots are in Happo. Recovery bar is super close to the gondola, Jack's bar does great Karaoke and puts on good entertainment with Aussie sports normally playing on the TV. Hakuba Taproom is the spot for a good range of beers. Happo Corona bar (located at the top of the mountain) is great for a 'mid afternoon' beer.
Favourite on mountain dining
I think you can find this at most resorts in the Hakuba Valley, but the Pork Katsu curry at the Iwatake ski resort restaurant at the top of the mountain is pretty spot on. There is also something called a 'Naan Dog' that you can get at an unnamed store on Tsuigake's family run, my god they are good.
Favourite village dining
Base Burger Bar in Goryu. The burgers are first class. Nice setup and a great little bar included. There is a local restaurant just below Happo called 'Kin Chon Chon'.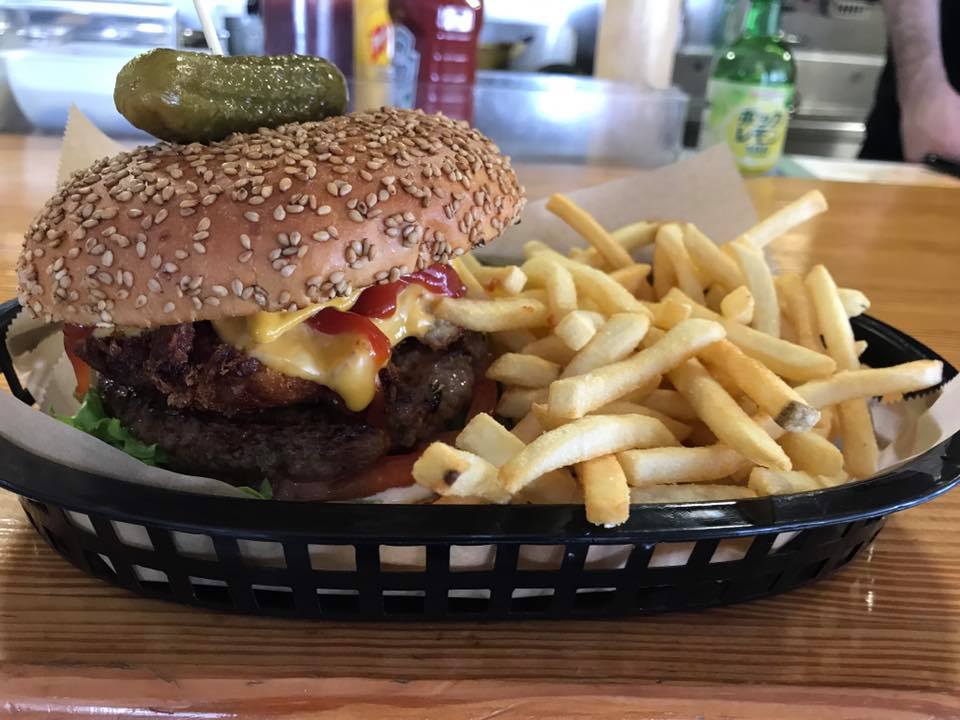 They serve these things called 'russian roullette' balls, they're octopus balls but one of them is injected with super spicy chilli! So someone at your table loses out bad. Very fun part of dinner and great for larger groups.
Must do activity
Visiting the snow monkeys is quite a popular day off activity in Hakuba. Includes stops at Temples in Nagano as well. Heli Touring doesn't start until quite late in the Hakuba season.
Best hot chocolate and coffee
Base Coffee shop in Goryu by a long shot. I drive almost 30 minutes from my lodge in Norikura to get a hot chocolate or coffee from there.
Best breakfast
Sounds like Café – Echoland, Hakuba. Great at poaching eggs! Quick service as well. Coffee is also decent.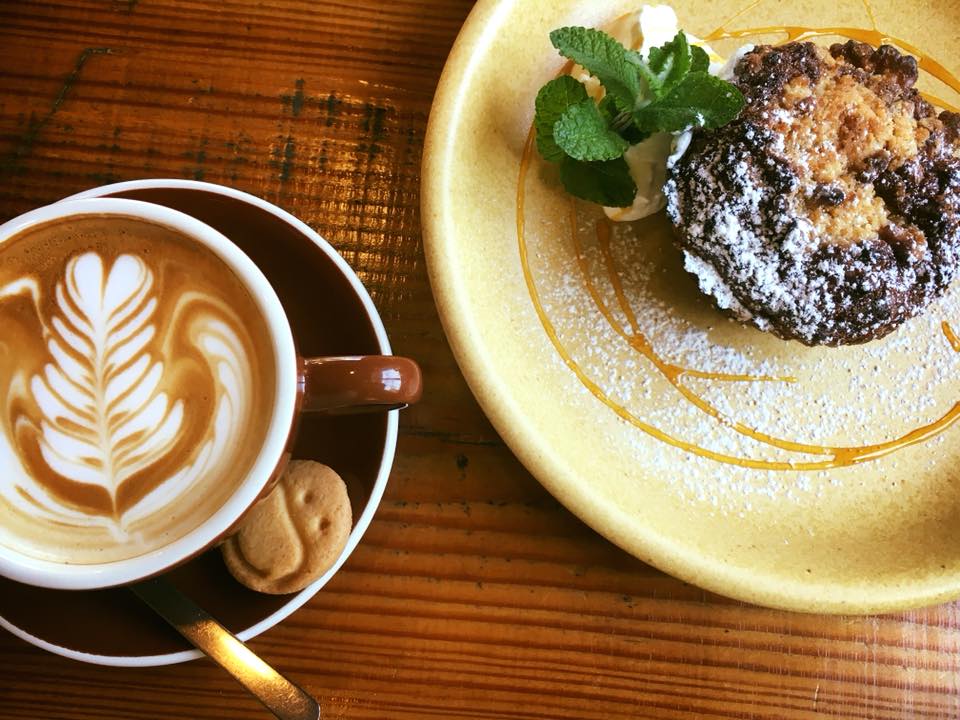 Favourite non skiing/boarding activity 
Billiard competitions in our lodge Bar! We have some pretty relaxed rules and normally it turns into quite an afternoon.
Where do you take visitors to impress them?
Hakuba Heat – essentially a paintball game inside an abandoned ski lodge that has been transferred into a battle field. It's hilarious and scary at the same time.
Where would you take a date?
Marukame, Echoland. It's a Korean BBQ restaurant with bbq's on each table. You do the cooking of the meat and veggies that are available to be ordered. Active eating is always a great date idea.
Best activity for families
You're allowed to purchase recreational fireworks in Hakuba! These can be set off up until 10pm. Good early evening activity for the family, although you find the adults are the ones who enjoy it the most.
What should visitors not leave your resort without doing?
I think everyone should experience the full Hakuba Valley before they leave. Try the powder skiing in Cortina, ride the park at Hakuba47, hit the bars in Happo, spend a day in Goryu, get a curry in Iwatake. Don't just spend your entire week at one resort, there is so much to offer in the full Hakuba Valley.
What item should visitors take back with them?
A big "Hakuba Valley" for their fridge. But most likely a lot of good memories!
Check out more Japan Insider Guides here.