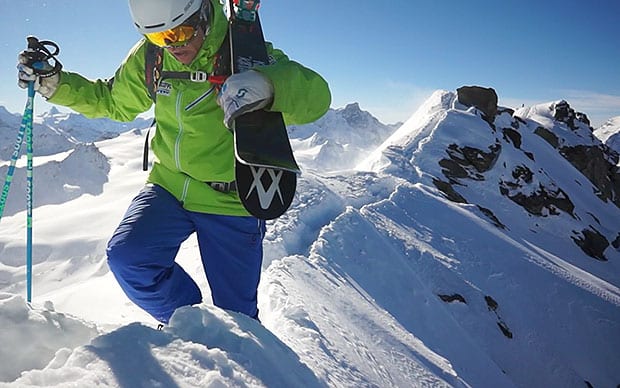 There's not much Warren Smith hasn't done. The British 'celebrity' ski instructor is based in Verbier where he runs the popular Warren Smith Ski Academy for those looking to improve their skiing techniques. Author, UK television star, athlete coach, pro skier, he is an Internationally Qualified Performance Coach and Instructor, a sponsored Volkl freeski athlete and represents brands such as Scott Sport, Swiss Airlines and Dalbello.
Smith has lived in Verbier, Switzerland for over 22 years. This is his guide.
Why Verbier
I love the endless freeskiing opportunities, the village community, the terrain and quality of steep couloirs all over the place, love the Swiss way of life, village community and general around lively social scene from quiet restaurants to bonkers apres ski life threatening madness!!
Best coffee
Love Offshore before we head up the mountain.
Best breakfast
Gotta be Offshore right! Proper bacon and eggs. That's if I haven't cooked it at my place first.
Special occasion dinner spot
I really love Millennium. Eaten there so many times. The family that run it are locals, lovely and make you feel really welcome. A Friday night treat.

Best place for sunrise or sunset
Love an early hike or a late ski back early season and sitting at the top of the Olympic Restaurant looking over the most insane view. Have sat there for hours pondering. Early season is extra special.
Best place for a selfie
Anywhere! You probably get some really memorable ones at apres ski…
Favourite ski/board run
Too many to mention. I love heading over to Trient way. Either with a long walk or with heli. Beautiful view, great steeps and not too many humans. With the Verbier map it's great to venture off the top of Mont Fort and go over the backside or trek across to North Face. So many great descents over there. It's what brings a lot of freeskier to Verbier.
Got to be safe over there though. Go with a guide or a Level 4 Instructor. Make sure you have all the right kit on, transceiver, probe, shover and airbag if you can afford it.
Best place to keep kids entertained
Loads of great ski schools in Verbier, Ecole Suisse are excellent for the children. There are lots of activities and clubs that the tourist office has a full listing on. Check out www.verbier.ch.
Best for après
The Farinet Apres-ski on Verbier's Place Central is internationally renowned for its live bands and yes, dancing on tables. They have added a ledge above the bar this year so girls dancing on the bar can put their drinks somewhere where they won't knock them over. Yes, only girls on the bar…boys have to stay down below. It gets pretty lively in there!
My other favourite après-ski spot is Le Rouge which is at the bottom of le Rouge piste. It has some of the best après in town and also a fantastic restaurant. What's best is you can ski to it and roll home after without having to put your skis back on.
Where do you take out of town visitors to WOW them?
Usually depends on how they ski. The pistes are great for early morning carving, loads of great itineraries, then give them the wow when you take them over the back of Mont Fort. Always a crowd pleaser! Then when they think the fun is over you drown them in Apres ski. Either at 1936 or at the Farinet.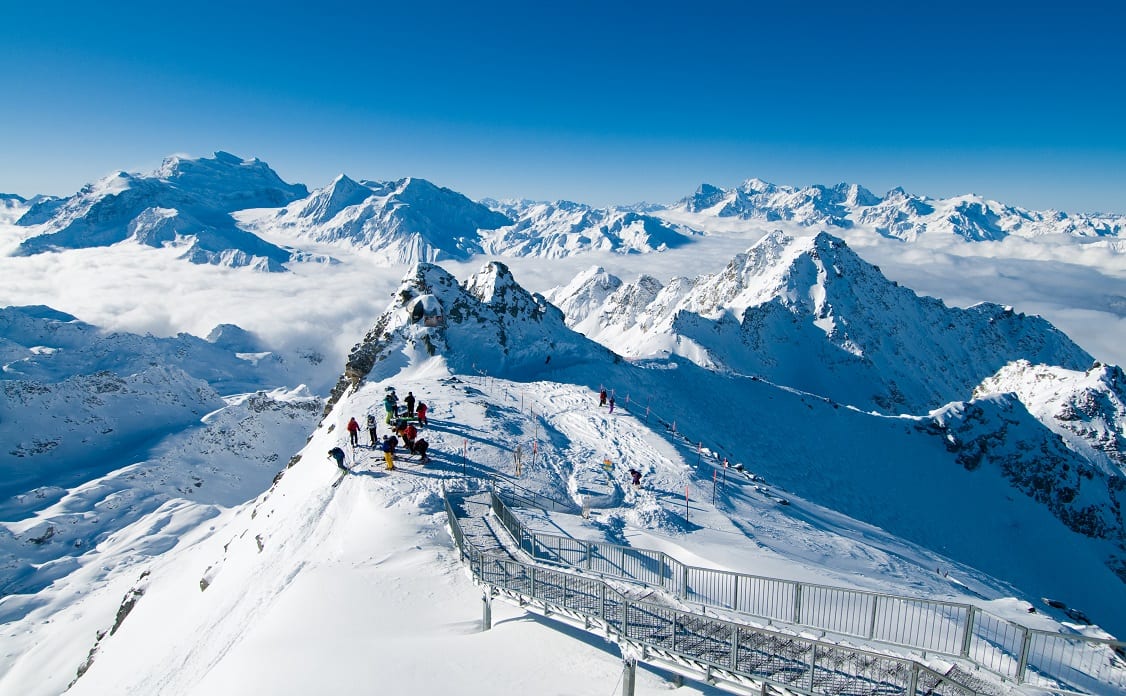 Favourite local character
I love the guy who works in the Cabane Mont Fort. Been going there for over 20 years and he's always so polite and friendly to me and all my clients. He's made many a Friday afternoon chilled and relaxed for us even when his restaurant is mobbed.
If you had to buy one thing as a visitor to take back with you what would it be
I'd buy a Mark Shapiro photo from the 80's, one of the classic that he took of ski legend John Faulkner.
Read more: Insider Guides to ski resorts around the world