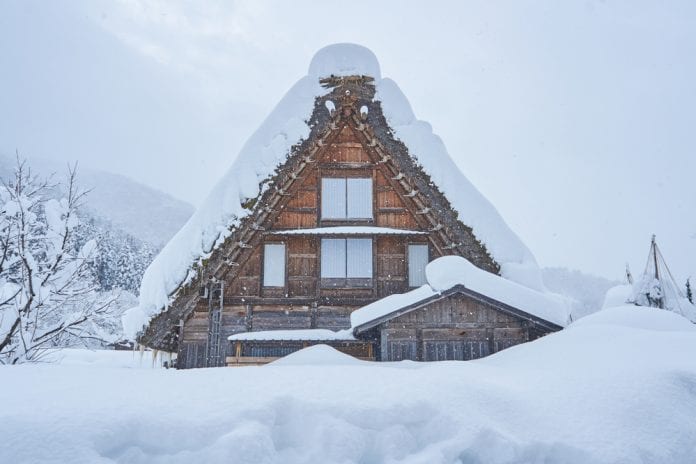 What's happening in Japan this week? Snow. Well, that's a given, it is the land of mega snowfalls and lack of snowballs. Though some resorts are better off than others with snow forecast over the next 10 days.
We use a mix of snowjapan.com, opensnow.com, snow-forecast.com and some local social media accounts to get a handle on who is getting how much snow and when. It's not an exact science but it's important to stick with independents with no vested interests in big snow fall outcomes if you want to get the real deal on snow forecast in Japan. 
Try the daily snow reports and official snow depths on SnowJapan.com if you want to know the state of play for a resort you are planning on visiting. You'll get an idea on what the snow base is and how much snow has fallen in the past 24 hours plus the snow forecast ahead.
If you're heading to Honshu then the crew at Alaska Avalanche Specialists are on the ground all season. Don't be put off by the name, they are reporting from Hakuba as well this season. Here's their outlook for the week ahead.
How much snow forecast in Nagano
Opensnow.com has the option for 5 day and 10 day forecasts listed in order from highest fall to lowest. 
This is their top 10 resorts forecast for Nagano from today. Trouble with Japan is you can be scoring over 70 centimetres and still not make the top 10!
How much snow forecast in Niigata 
Opensnow.com have some big numbers for Myoko with Seki Onsen set to score 66 centimetres in the next 5 days and a total of 117 centimetres over 10 days.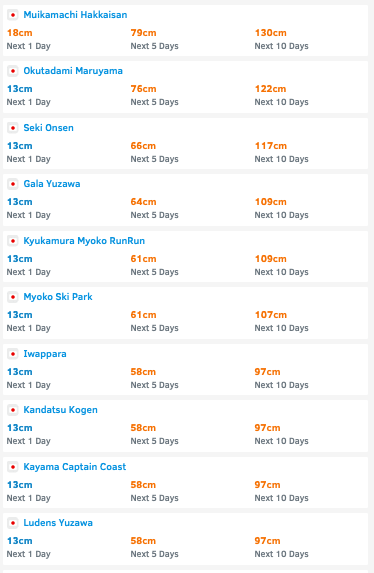 How much snow forecast in Niseko 
According to Snow-Forecast.com Niseko will keep ticking along with smaller snowfalls. But we've all been in Niseko when 10 centimetres is forecast and 30 falls!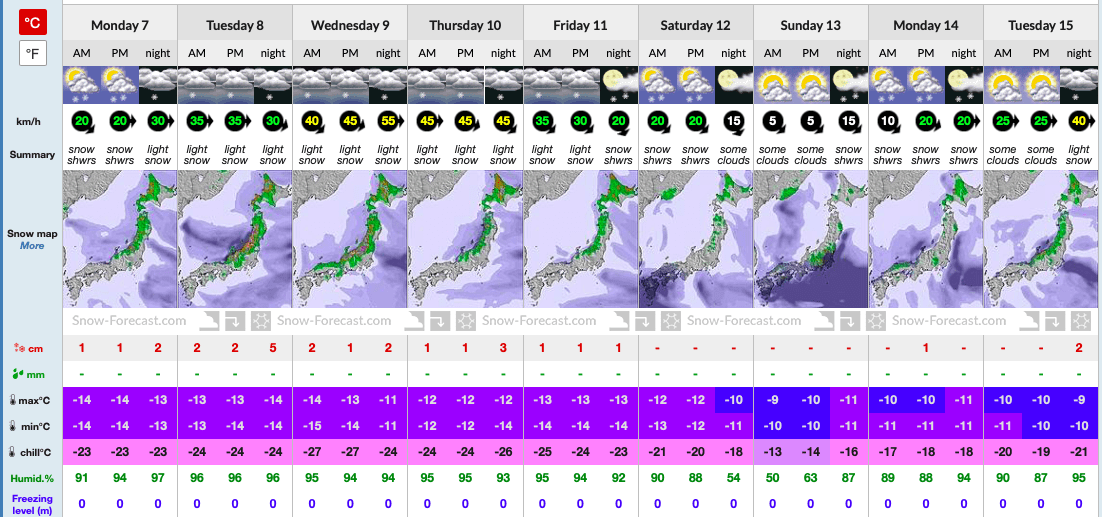 How much snow forecast in Hokkaido 
Honshu is the definite pick for the week ahead if you want those metre plus dumps but Hokkaido still has some decent numbers to keep the powder fresh according to Opensnow.com. May be worth grabbing a guide and doing some ski touring at Asahidake.
If you're heading to Japan, or already there, tag your social with #misssnowitall and share the powder love.