The NSW Rural Fire Service (RFS) advised this week that the Thredbo Valley is open from Jindabyne via the Alpine Way. Tourists are encouraged to visit villages and towns in the Snowy Monaro region and they ask that holiday makers return and help the communities get back on their feet.
The region was the centre of a Tourist Leave Zone during the last weeks of bushfires in the area and previously full to the brim caravan parks and hotels need Australians to return for their summer holidays.
Iconic Thredbo Valley businesses, Lake Crackenback Resort & Spa and the Wildbrumby Distillery in the Snowy Mountains have launched a "Shake Hands with the Snowies" campaign to drive the tourism dollar back to the region.
Wildbrumby Distillery reopened today and Crackenback Farm Guesthouse is open for overnight guests with the cosy restaurant serving dinner on Thursdays and Saturdays, while Lake Crackenback Resort & Spa is reopening on Friday 17 January.
"The team have done a great job and are excited to be back in action. There is a full schedule of activities and dining options and the popular walking and mountain bike tracks have received extra attention and are in top shape" said Anthony Cleary Lake Crackenback Resort & Spa General Manager.
To acknowledge the re-opening, business owners, staff and residents are reaching out to visitors to say hello, welcome and thanks for being here with a good old-fashion handshake.
With an outstretched arm of friendship "Shake Hands with the Snowies" will show visitors to the region that their support is appreciated.
The handshake symbolises a mountain welcome with sincerity that is embraced by the local region in these hard times. The community is encouraged to get creative with their handshaking and to engage with the guests to make them feel at home.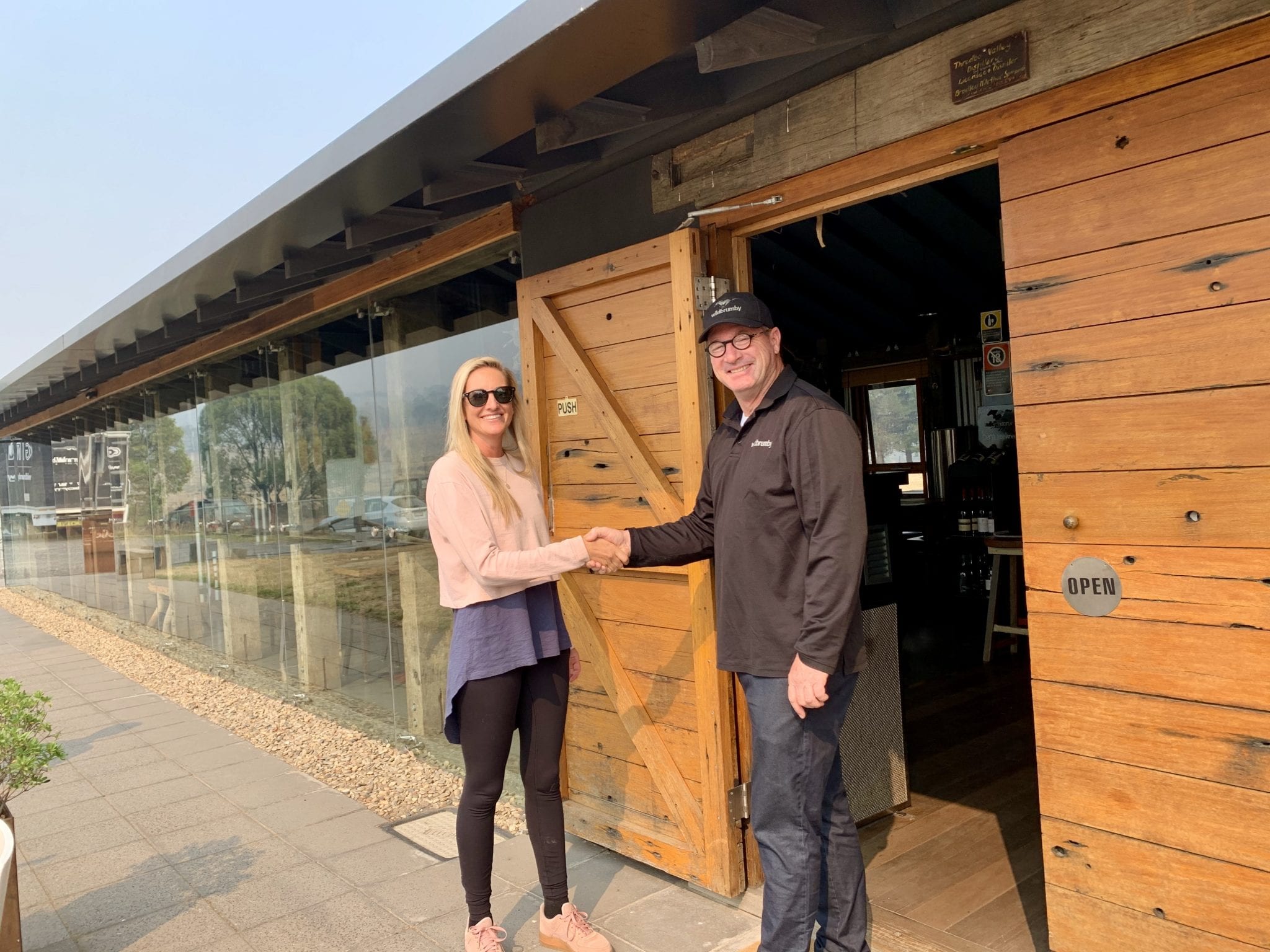 "We have a lot to be thankful for and we really want to reach out and welcome visitors to our area. We are fully stocked with mountain hospitality and would love to see visitors here" said Brad Spalding, owner Wildbrumby Distillery.
There is a huge line-up of upcoming special events, breathtaking scenery and activities galore so there is no better time to get back to the Valley this summer.