It's been a big weekend for New Zealand on the international snowsports circuit as the country takes their first Freeride World Tour championship and their first FIS World Cup Crystal Globe.
Ohakune local and Treble Cone ski patroller, Jess Hotter, won the overall Freeride World Tour title in the Women's Ski category. This is the first time any Kiwi has claimed the overall title since record keeping began in 2008.
The final event of the Freeride World Tour, the Xtreme Verbier, was held on the famed Bec Des Rosses face in Verbier on Saturday. Hotter went into the event as the current Women's Ski category leader, dropping in wearing the yellow bib.
Hotter struggled in the variable snow conditions, coming unstuck on her first large air, losing both her skis and tomahawking down the face. Despite crashing and receiving a 'no score' due to losing her skis, her previous results on the Tour this season meant she still secured the overall champion title by 2500 points.
Meanwhile Queenstown snowboader, Tiarn Collins, has made history overnight, becoming the first New Zealander to claim a FIS Snowboard Crystal Globe.
Although Collins finished in seventh place at the final slopestyle World Cup of the season overnight in Silvaplana, his results from previous events this season meant he had enough points to secure the overall slopestyle title for the 2021/22 season.
Collins took the win last weekend at the Spindleruv Mlyn Slopestyle World Cup, the second win of his career, and a third-place finish at the Mammoth Mountain Slopestyle World Cup in January.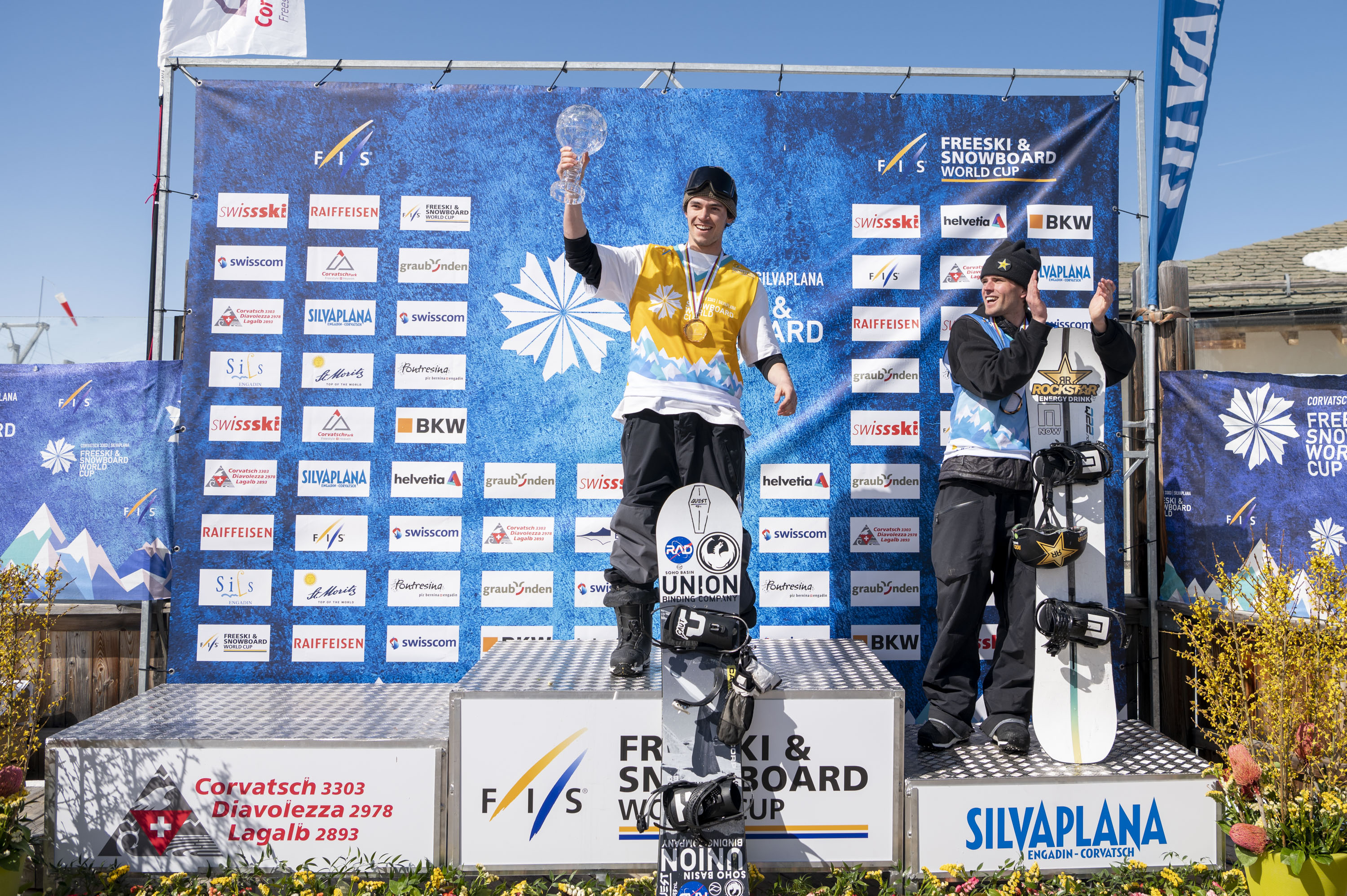 Collins finished in the top spot with 236 points, 55 points ahead of second place Leon Vockensperger of Germany who was out due to injury. Mons Roisland of Norway rounded out the overall podium in third place with 173 points.