So you thought you'd save your cash this season and go without your regular trip to the Aussie ski fields. You skipped out on buying any earlybird passes, ignored the deals, and forgot about looking at any accommodation options.
Now you've been wallowing in #fomo, watching everyone on your social media feeds as they shred your favourite runs, ride the best chairlifts and enjoy après at the rowdiest pub.
We're here to put you out of your misery with some good news. It may be spring, but there's still plenty of snow out there to enjoy and resorts like Thredbo are taking pity on those of us who have missed out, so they're throwing out some last-minute deals.
Here are the best ways to squeeze in a snow trip this season while going easy on your wallet.
1. Get a cheap lift ticket
Easier said than done, we know. But if you're quick, you can snap up the 3 Day Spring Flexi sale at Thredbo, currently on sale until 11:59pm this Sunday, September 1 (click here to find it).
This pass is valid for use from Monday September 2 through to Monday October 7 2019. Ski or board the best three days within that time period, and you can save up to $98.
Adults aged 22 and over will pay just $349, which averages out to about $116 per day. For those 21 or younger, and those 65 and older, it's even cheaper, so no one misses out on the perks.
Use your pass three days in a row, or pick and choose the best three days you'd like to experience in resort. Better still, buy a few. There's no limit to how many passes you can get. Go for six days, go for nine, oh go on, just go for the rest of the season…
2. Spend lots of time on-snow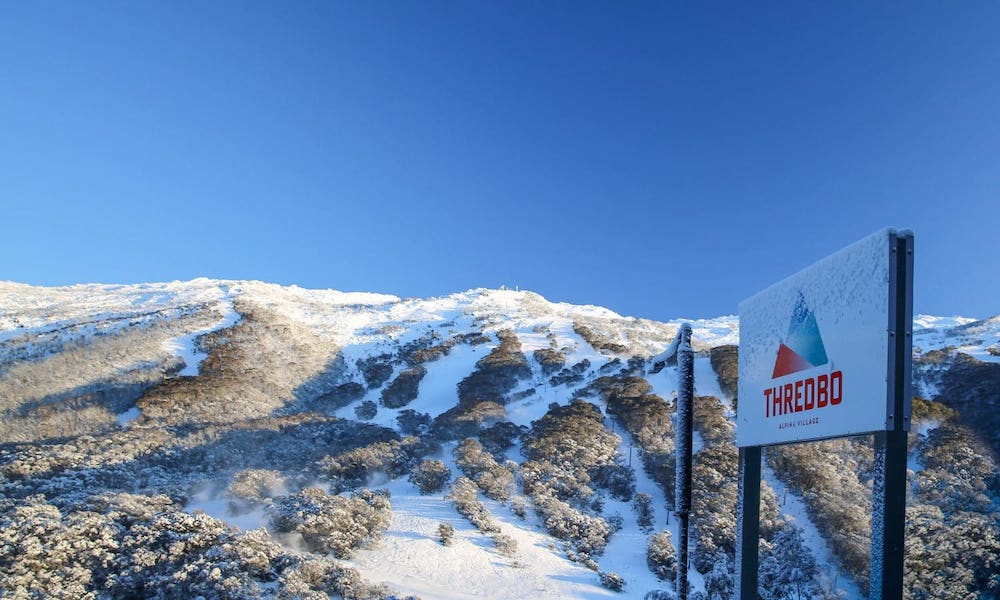 You already have your lift ticket, so the more time you spend on snow, the more value-for-money you get.
Luckily it's easy to spend a lot of time skiing and boarding at Thredbo, where the snow pack is still in great condition. Keep your fingers crossed for a little bit of fresh powder during your visit, or plan a trip for a sunny day and lap up enjoy the mountain views from the corduroy.
Not sure how to fill up an entire day's worth of skiing? Head all the way up to Australia's highest lifted point at the top of the Karels T-Bar, and then get the legs burning on a nice, long run down. Thredbo happens to have five of the country's longest ski runs, ranging from 3.2km to 5km. 
3. Lock in an accommodation deal
Like the Thredbo Alpine Hotel, right in the heart of the village, from $175.50 per person. That includes your daily buffet breakfast to get your energy levels up for the aforementioned long day on the slopes.
4. Keep an eye out for the free events
The words 'free' and 'ski resort' don't usually go together, but keep a close eye on the event schedule and you'll find something to entertain you while also being kind on the wallet.
Thredbo has free twilight riding every Thursday, along with a flare run for kids that's free for the little ones to take part in. Every Saturday, you can watch the flare run and the fireworks; or come along during the Kids Snow Festival from September 22 to October 6 with free face painting, games, arts and crafts and plenty more.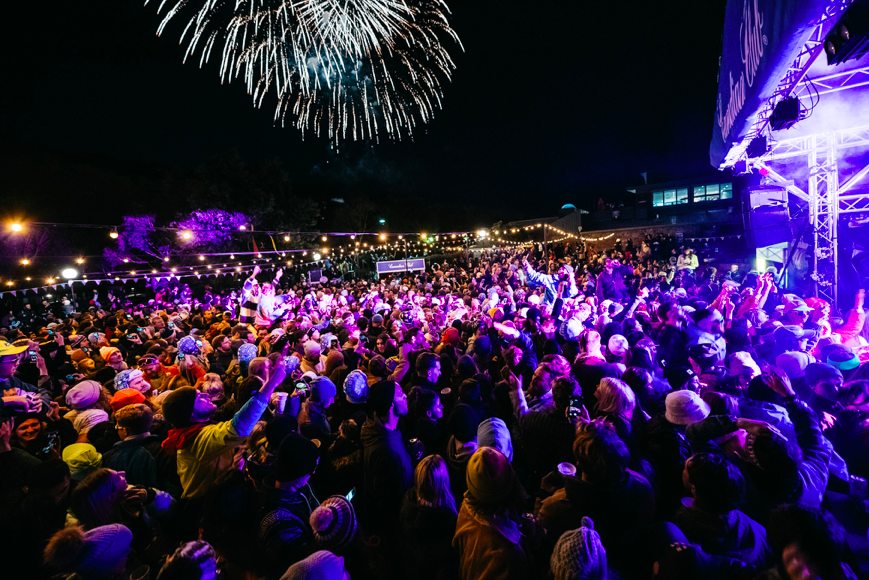 Snowboarders can look forward to Holy Bowly from September 9 to 15, where some of the world's best riders will be shredding a custom set-up in Antons Terrain Park; plus the course is open to the public on the 14th and 15th, so you can get creative on hand-shaped bowls, hips, spines, berms and transitions.
For the après lovers, visit during Rainbow Mountain from September 4 to 8, a 'Heaps Gay' snow week presented by Absolut some of the biggest entertainment and music acts in the LGBTQIA community; or lock First Base into your schedule for September 14. A vintage après soirée, it's hosted by Tom Tilley and Hugo Gruzman and is sure to be a killer party, retro sweaters and all.
5. Stick to cheap eats
Who needs fancy steaks and expensive pasta dishes anyway? Choose a resort that has a couple of budget-friendly dining options, like the bakery at Thredbo, which serves up a killer salad roll.
Or, local's tip, buy some BBQ supplies at the Thredbo Supermarket and use one of the public BBQ's located around the resort, close to picnic tables.
They're free of charge and even available in the winter.
Thredbo's 3-day spring pass is on sale now HERE. Or find more accommodation and lift package deals HERE.