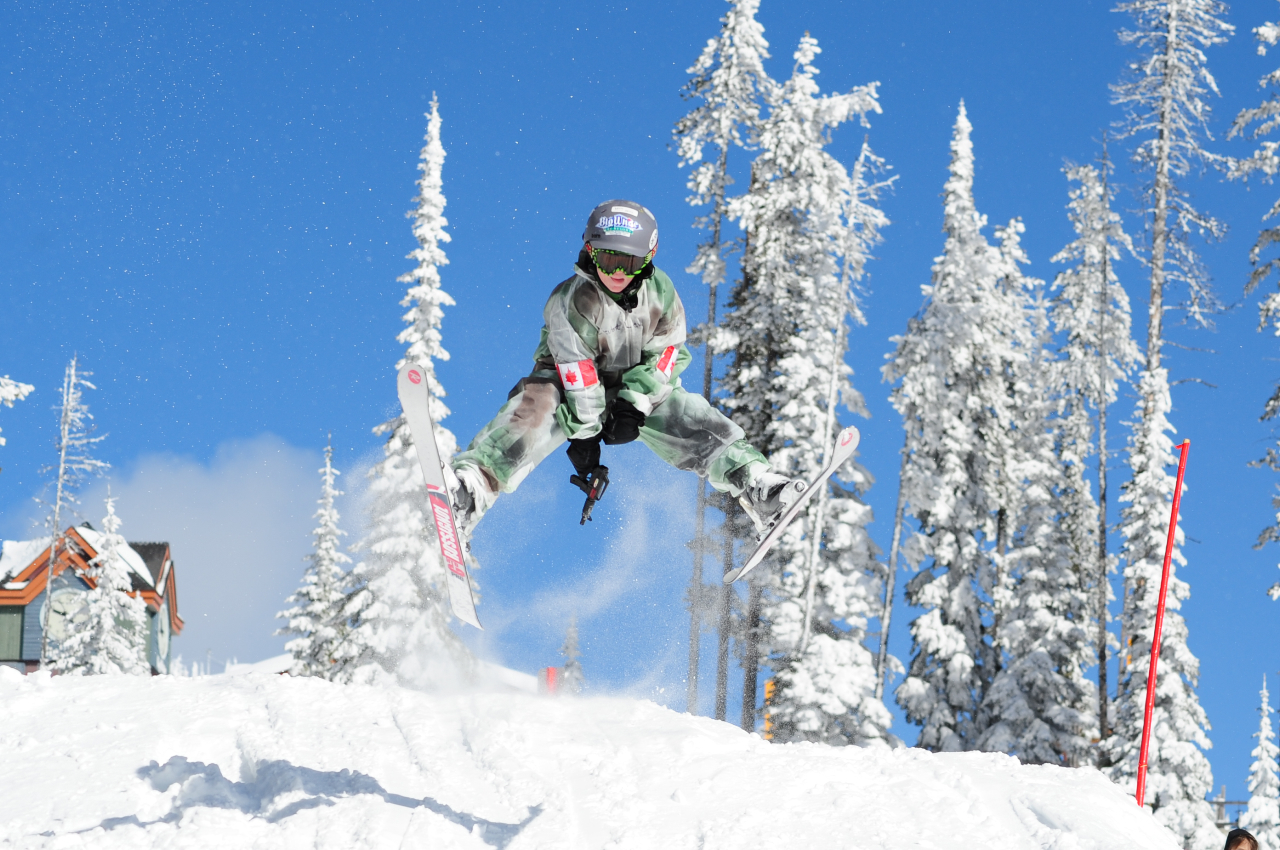 Jude Brunt arrived in Canada a decade ago and turned her British world inside out. This is her story.
It's almost ten years since I moved to Big White Ski Resort permanently, from the UK via Vancouver. It all started with that innocent comment, frequently uttered amongst friends who know nothing about the food & beverage industry – "We should buy a bar here". So we did.
Strange move perhaps for a forty something British immigrant who didn't actually like the cold that much, was an intermediate skier at best and had never actually even visited her closest mountains to ski (being the Alps at that time) until her late 20's. But my partner loved skiing, our friends loved skiing, my two young toddlers were fast learning to be awesome skiers.
I loved watching other people ski, I loved the tradition of après ski and most of all I loved seeing people truly loving their ski vacations here. Plus we were excited to find a way to call this beautiful mountain paradise our home.
Fast forward nine years and we know we made a great decision. We now have two successful restaurant businesses (Globe Dining and the Blarney Stone), two awesome mountain raised teenage sons as competitive skiers who now speak a different language called "freestyle", and a ton of amazing customers, colleagues and community characters who have now moved firmly into the friends category.
And now it's way more than just the world class skiing on Okanagan champagne powder every time we open the front door. Of course I don't actually ski anywhere near as much as I should do. Owning two busy ski hill restaurants kind of limits that.
But I feel the fresh snow under my feet every day, I watch sunrises and sunsets over majestic mountains that humble you no matter what your day was like, I breath fresh air always.  I never have to fight with traffic on my "commute" to and from work, I drink amazing quality mountain water straight from my tap, I see my kids ski off to an awesome school 5 minutes away.
Wait, there's more! I truly see the patterns of the seasons, I walk my dog and burn calories just by breathing at our 6000ft (1828 metre) altitude, I feel the buzz of organizing top quality entertainment for our guests that wows them, I employ a ton of young travellers who have the experience of their lives and I see people smiling all around me, a lot.
And then there is the phenomenal sense of "community". I am in the privileged position of knowing a lot of the people on our mountain simply by virtue of my length of time here.
Small communities (approximately 350 year round residents) have their fair share of challenges, but I love how it feels to really make a difference. To get involved. And this community is changing and developing rapidly, with opportunities to influence that at every turn.
Our school is the only one in the district that's actually growing. Chairlifts at the resort turned in the summer for the first time in 52 years last year. Visitors who've never skied a day before in their life are coming to enjoy stunning hiking trails on our mountain instead.
Fun events are happening to entertain our guests in both snow and sunshine now. Our businesses and resident community members have the opportunity of a lifetime to help really shape this special place we can share with the world.
I also love that age is really just a number when you live in a mountain community and big city issues of class and race simply don't exist.
School classes could combine four different grades of international kids who work & play happily together. Our Aussie staff influx of 20 somethings can shoot the breeze with 60+ year old locals on a chairlift or at Snowshoe Sams bar. Everyone has the same basic state of mind. They love being where they are and doing what they're doing.
Leaving the UK initially to emigrate to Vancouver 16 years ago, I would never have imagined I'd be living half the year surrounded by snow & tourists, and the other half waking to bird song, wildflowers, and a postcard view reaching hundreds of miles.
But when I reflect in my own snowy space, I am certainly glad we made that slightly crazy decision that "we should buy a bar here"!