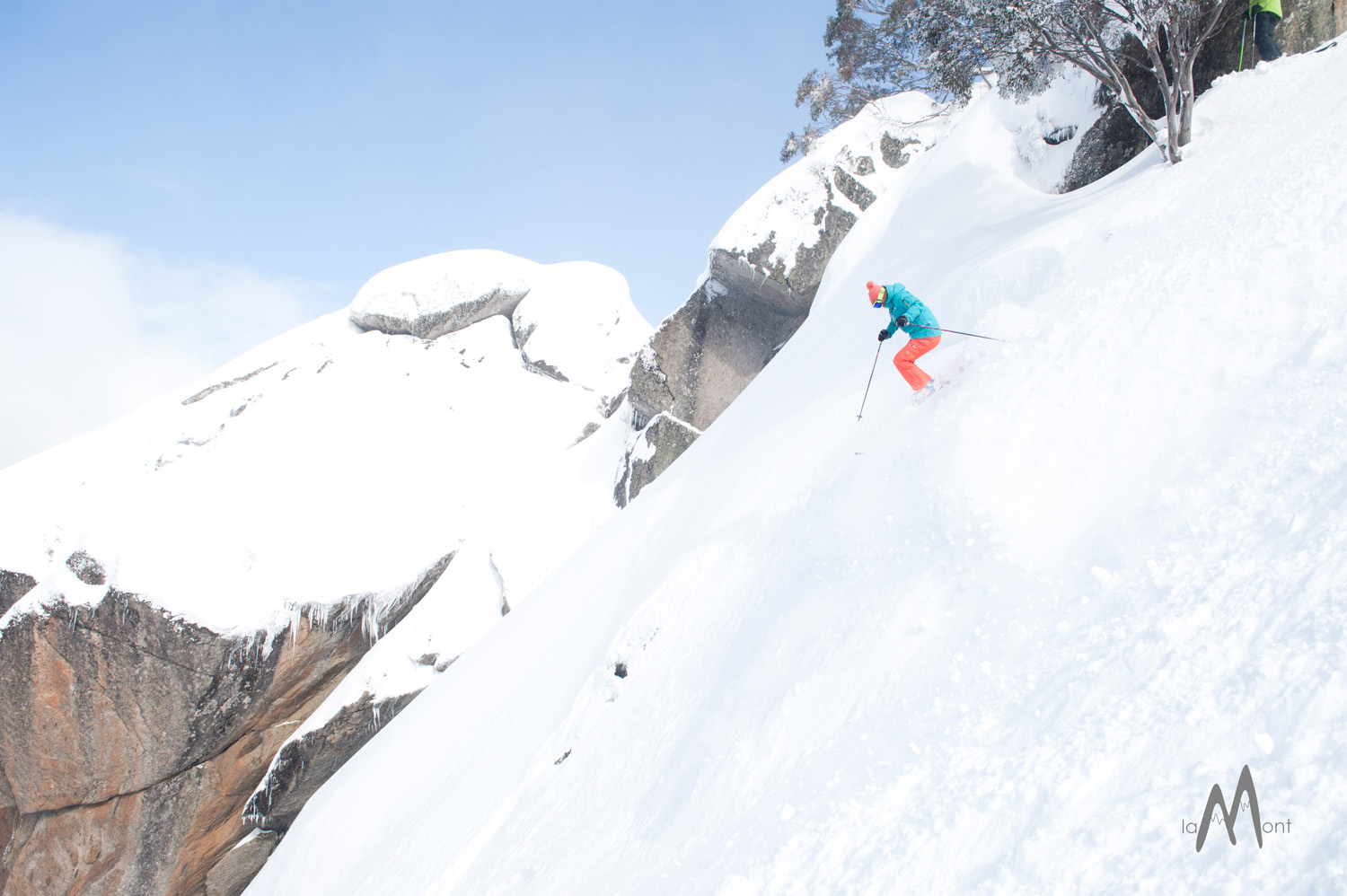 Vanessa Knee is a Jindy local, a cycling instructor at Lake Crackenback Resort and president of the local Jindabyne cycling club. 
I live in Jindabyne at the foothills of the NSW Snowy Mountains. As a keen skier and biker, there is no better place to live that has fresh mountain air with access to a stunning National Park, incredible backcountry skiing, beautiful road riding, miles of singletrack in an area that sits on the foreshores of a beautiful lake with no traffic lights!
From age 4, my Dad loved to bring my sisters and I to Thredbo in summer and winter. I came for a weekend one summer with my Dad after I finished school. I thought I'd look for a job for the holidays and got one right away at the Alpine Hotel. So instead of staying for the weekend, I ended up staying for the summer and come winter I joined the ski school and ended up doing back to back winters chasing the snow.
It's a really exciting time to be living here, as a passionate biker there are so many fantastic events happening here over the next few years. Over the last 5 years this place has really grown in summer and it's so fantastic to see the tourists that usually come only for the skiing, starting to realize it's a fantastic summer destination.
With world class events like the L'Etape and Off Road Triathlon World Championships this year and the building of the best and longest singletrack in the southern hemisphere, this place now has a reputation as a year round destination. In winter we get the pick of the epic days on the hill, if it dumps, bam, freshies for breakfast.
Yes I love it to the core and I am so glad I have shaped my life to live here in the mountains. I get to go camping in bivvies on top of Mt Curruthers, fall asleep by the light of the moon on The Sentinel Peak, ski Club Lake Chutes the next morning and have windblown days in Thredbo skiing off the Bluff. I still take full moon bike rides to Mt Kosi and love night rides on the Thredbo Valley trail.
There is a certain energy in the mountains that is very magnetic. This area has a spirit about it and if you are plugged into it then you feel a certain connection. I can feel the simplicity of life here, the peacefulness of pure nature behaving the way it has done for millions of years. It's that connection that I haven't felt anywhere else.