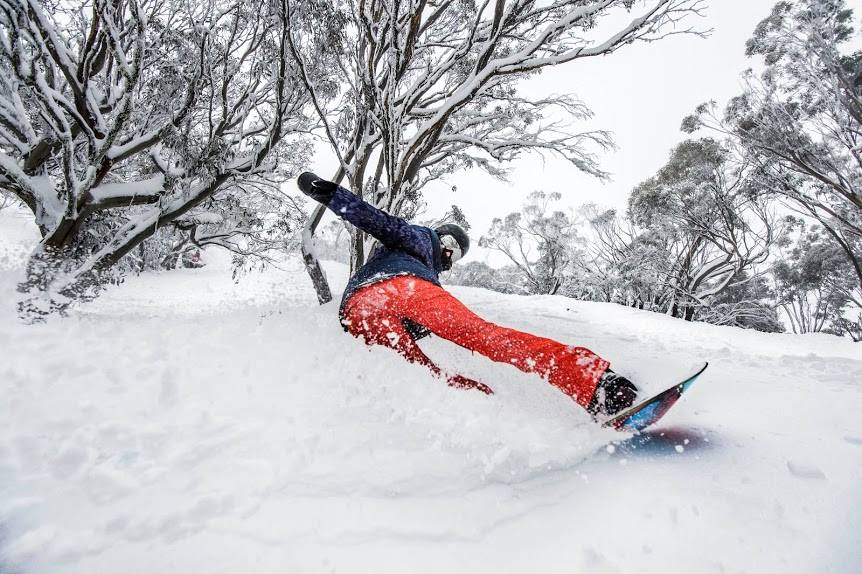 I have been spending my winters at Mt Buller ever since I can remember, my parents love the mountains and have passed that passion onto me.
Our family has had countless funny moments in the mountains, one I can think of is my dad trying the tricks my brothers and I were and falling flat on his face breaking his helmet (luckily he was completely fine) we have never let him forget it though, or when we were fishing in Summer and my dad dropped something in the river, leant over to pick it up and fell right in, I didn't stop laughing for hours.
I am now 22 with a 19 and 16 year old brother who also love to snowboard, Mt Buller has always had something for everyone in our family as we were growing up so we keep coming back. It's great to be able to come to the mountains and have our whole family enjoy themselves.
As a professional snowboarder now, the challeneges I face are the travelling and financial commitments and the risk of injury it takes to make it to the top. My career has been filled with highs and lows I have been named the Australian Slopestlye athlete of the year, represented my country in numerous World Cups and World Championships, and travelled the world being able to snowboard at some of the best mountains which are all amazing accomplishment but have also just recently suffered a compression fracture in my L2 Vertabrea.
If I ever want some "me" time in the mountains I head into the trees, to ride and get away from the crowds, I also love to shop and head to the Rojo store at Buller for some retail therapy. I love the coffee (plus everything on the menu) at Koflers, up near the summit of Buller.
The mountains have added so much to my life, I have met amazing people up at Mt Buller who have turned out to be life long friends and have impacted on my life in a huge way, I have been able to travel the world visiting amazing places, and snowboarding has taught me countless life lessons.
It is always the greatest feeling waking up in the morning at the snow as you know it will always be a fun day and because of this I will continue coming to the mountains for the rest of my life.
Check out Lauren's website.
Read more of our Insider Guides and Locals That Love.