The Little Nell in Aspen has introduced newly remodeled signature suites.
Each suite offers an "Aspen modern" ambience with magnificent views of Aspen Mountain. Whites, grays, blues and other natural hues are reflected in custom-designed furnishings, wood floors, wall coverings and fabrics.
Décor and colour palette by US interior designer Holly Hunt creates a tranquil, relaxing atmosphere for guests after a long day of skiing the four mountains of Aspen. The warm, modern feel of the suites is complemented by special artwork, hand-selected by The Little Nell's owner and artist, Paula Crown.
"With the renovation of our signature suites, we offer the very best ski-in, ski-out accommodation in Aspen," says Simon Chen, the Australian General Manager at The Little Nell.
In 2008, Holly Hunt and her design team began working with The Little Nell to create an Aspen luxe look and feel for guest rooms and select common areas. Hunt's design welcomes guests as though they are entering the comfort of their own homes.
Paepcke Suite
The 2,500-square foot Paepcke Suite – Aspen's premier hotel suite – is a grand one-bedroom suite that features a six person dining table, a central fireplace in the expansive living room, a work station and beautiful desk. The suite can be expanded to include two additional bedrooms, offering more space for families and friends who are traveling together.
Pfeifer Suite
The sprawling, 2,000-square foot Pfeifer Suite features two bedrooms – including a master with breathtaking views, a sumptuous king bed and fireplace and a stylish second bedroom with two twin beds, an entertainment area, fireplace, a full-service wet bar, a six-person dining table and two slopeside balconies add outdoor living spaces overlooking The Little Nell ski run. The Pfeifer Suite may be enlarged to a three- or four-bedroom suite, with private entrances to all four rooms.
Iselin Suite
The Iselin Suite has a luxurious master bedroom and abundant bath with a Jacuzzi soaking tub, an ample living room, an intimate dining area, two fireplaces, private balconies overlooking Aspen Mountain and custom artwork by Walter Niedermayr and Charles Andresen.
Roch Suite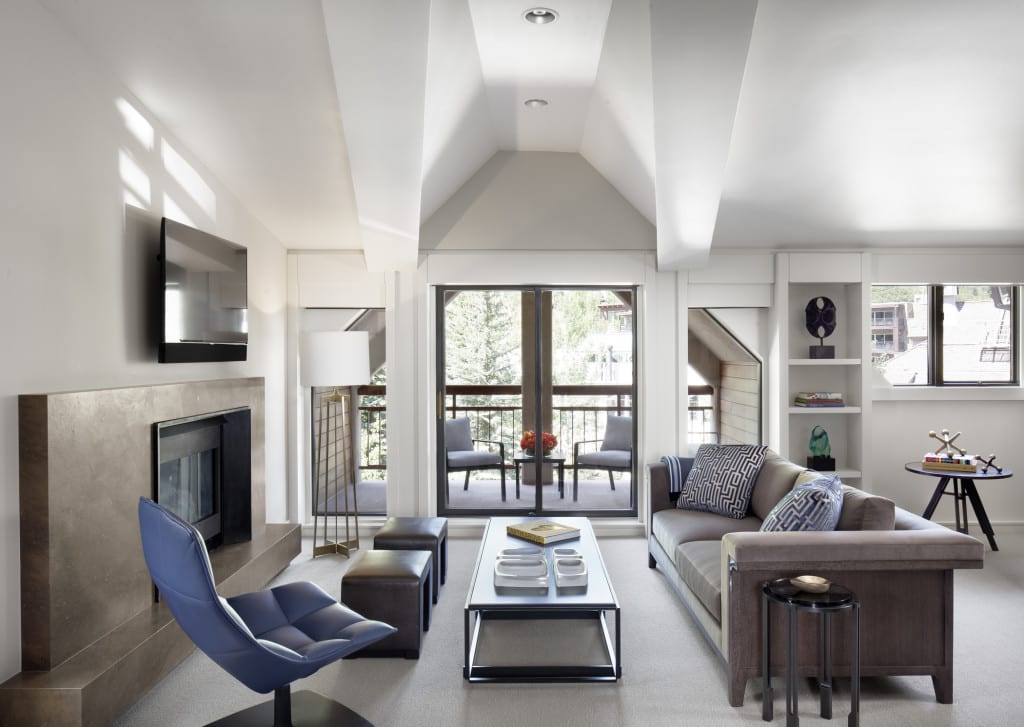 Centrally located with direct views of Aspen Mountain and The Little Nell's courtyard/pool, the Roch Suite offers 1,250 square feet with a luxurious king bed, fireplace and plentiful bath with a Jacuzzi soaking tub. A large living room with fireplace, intimate dining area and private balconies overlooking Aspen Mountain and the pool/courtyard.
Little Nell Suite
The 1,450-square foot Little Nell Suite features a spectacular master bedroom including a fireplace, a sun-lit master bathroom with a Jacuzzi soaking tub, an open living space with two seating areas, including a sunroom and separate dining room and two balconies.
Benedict Suite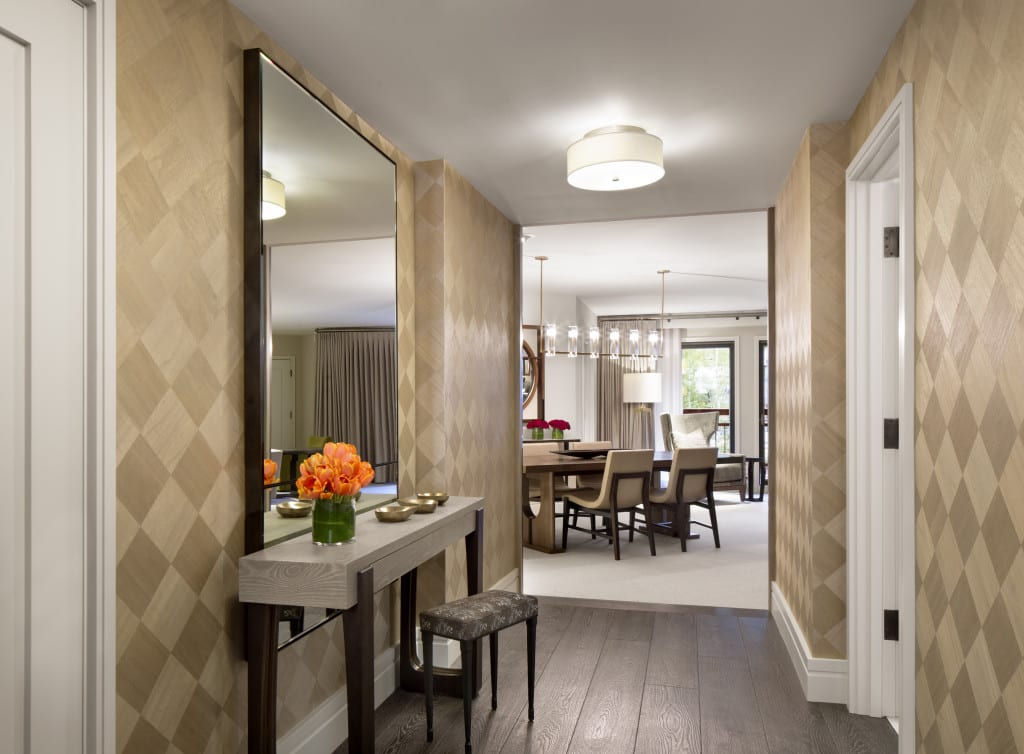 At 1,250 square feet, the Benedict Suite includes an ample master bedroom with a fireplace, as well as a lavish bath with a Jacuzzi soaking tub. A striking living room is complete with a wet bar, fireplace, an inviting dining area, entertainment center and features private balconies overlooking Aspen Mountain.
Check out all the suites in this gallery.
For more information visit www.thelittlenell.com
Read more: Chris Davenport's Insider Guide to Aspen