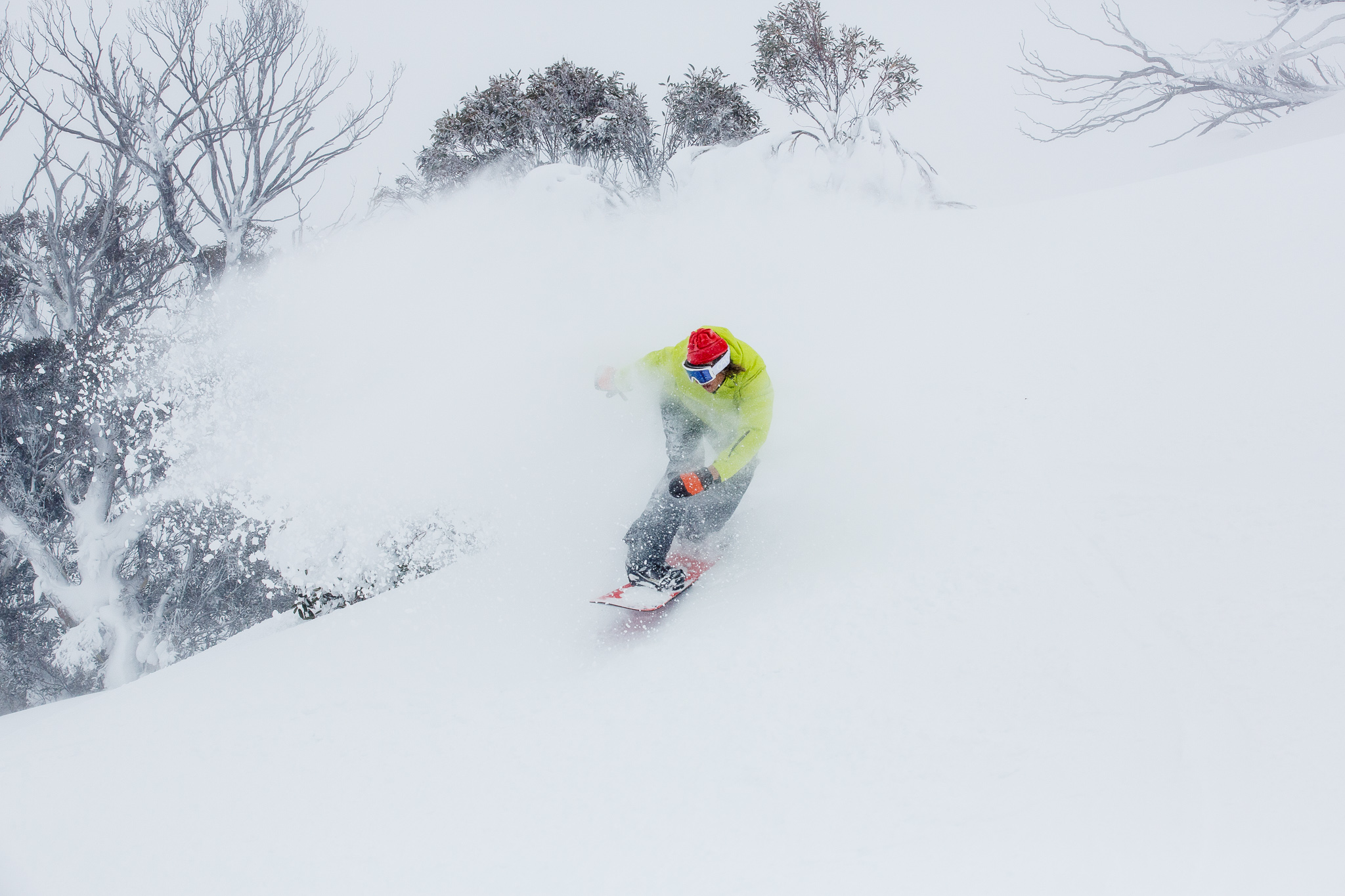 It would appear the forecasters finally got it right this season. The promised storm has certainly arrived, dumping over half a metre at some resorts already with another two days to go. Roads have been closed, chairlifts shut down and general mayhem is under way as the storm lives up to, well, it's stormy ways.
It's not over yet, either with another night of high winds and snowfall. This video was taken by Susie Diver at 6pm tonight as the next front picked up speed. We're picking Monday morning as the best for freshies, snow will still be falling but the wild winds should have died down.
Snowcial
It is hard to take pics when you're having so much fun so kudos to the dedicated social types this weekend. We're loving the Instagram pics from storm riders making the most of today's powdermonium. Check out the gallery below and click on each pic to see more.
Riders of the storm
To be honest we're a little jealous of the storm riders digging the Aussie gum tree skiing today. Is there anything better than skiing and riding the trees at Aussie resorts while a snow storm takes off around you?
[srizonfbvidsingle id=1742933392387623]
What's next
Weatherzone.com are calling another 10 to 20 for tomorrow and then more coming at the end of the week.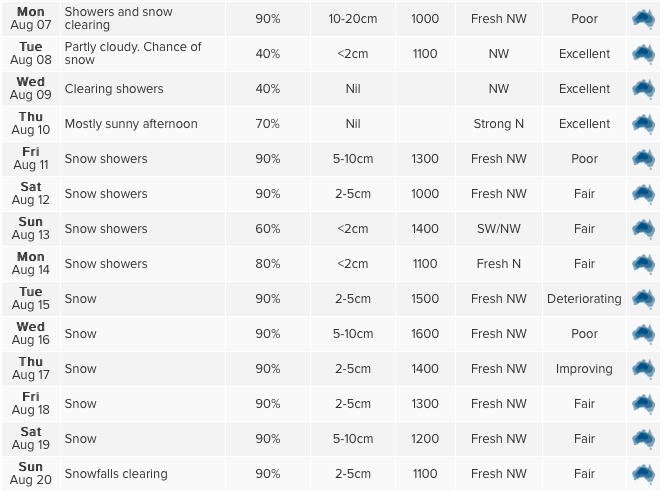 The Bureau of Meteorology is saying 8 – 25mm for tomorrow, Monday. The rule of thumb is 1mm of rain equals 1cm (0.7cm) of snow so if the upper end comes off for Hotham's forecast below then they could get another 25cms on top of what they've already had. Which is a lot. Most resorts are calling 50cms thus far but it will be interesting to see final figures by the end of the storm cycle.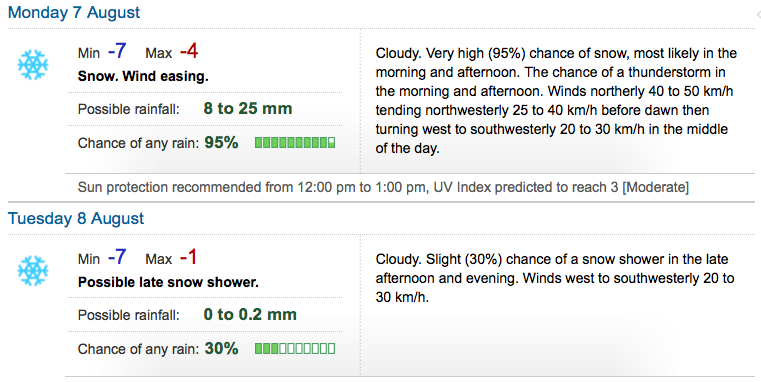 Did you make it to Australia's ski resorts this weekend? Planning on skiing this week? Post your videos and photos and tag them #misssnowitall so we can weep with envy.
Featured image: Richard Carroll at Thredbo