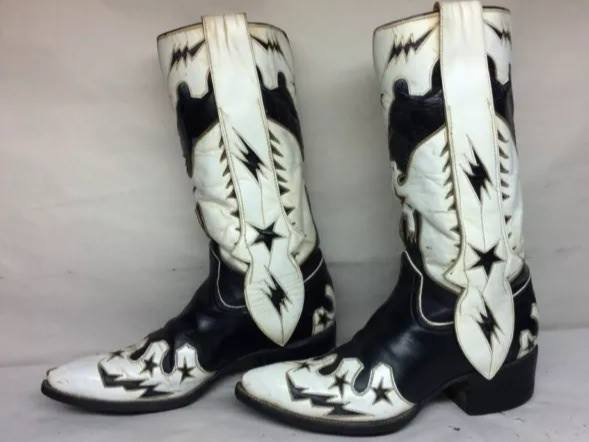 Ski towns may be the best place yet to find refurbished couture and vintage designers at the fraction of the cost with all those rich folk with second and third homes casting off fashion that's hardly been worn.
Add western cowboys and their worn in boots and you can channel your Madonna circa 1980s for days.
We love a consignment store and have found four USA ski town consignment stores worth rummaging through so set aside a few hours.
Old Hollywood Style
Deja Vu Vintage, Sun Valley
Suzy Hart has an eye for collectables from Hermes to Dior, Chanel, Lanvin and friends. Her curated den of old world glamour design boasts carefully selected items from Sun Valley's doyennes. The town of Ketchum and surrounds is a melting pot of Hollywood dollars and their favorite designers. When it comes time for a clear out, most of those designs end up here. But best of all is the Joseff of Hollywood jewelry collection.
Suzy has one of only a few keys to the vault for the late designer to the stars, Eugene Joseff's, jewelry estate. Joseff adorned the lapels, ears and decolletage of Marilyn Monroe, Greta Garbo, Elizabeth Taylor and their friends back in the day.
Off the runway
The Little Bird, Aspen
Take your credit card, take your friends credit card, take a bank loan, do what you can to get you and your wallet to The Little Bird consignment store in Aspen. This shrine to contemporary fashion design boasts bags, shoes, head wear, accessories, gowns, skirts, tops, the lot from the likes of McQueen, Chloe, McCartney, Pucci, Lang, Herve, Ferragamo, Wang, Weitzman and others who need no first name. All refurbished, all in immaculate condition, all at a fraction of the cost bought new.
Refurbished Cowboy boots
Vintage, Jackson Hole
Two words. Cowboy boots. Two more. Sandra Bullock. She was perusing the same shelves as myself when last I was there, though we didn't get to wrestle it out over our favorite boots because are feet were not the same size. Kind of like our waist lines.
Wyoming is cowboy country and there truly is nothing better than a vintage cowboy boot that's been well worn and well loved. This is the place to find the boot for you.
Everything but the kitchen sink
The Exchange Consignment Store, Park City
You'll find this gem of a store off Bonanza Drive in the Industrial Estate behind Fairweather Natural Foods and Windy Ridge Cafe. Put aside some time. Why? Because the owner, xxx, is a bower bird and has curated some serious refurbished fashion with not a spare inch of space left untouched. From Art Deco earrings with giant crystal faux diamonds to full length shearlings with designer labels and an entire room dedicated to belts and cowboy boots.