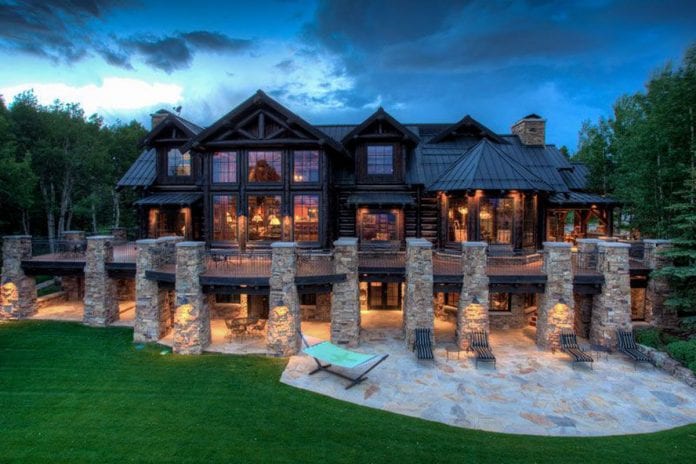 This mammoth Colorado ranch comes with a private ski slope and its own après ski saloon and, lucky for you, it's for sale. Unlucky for you is the price. If you have to ask, well, you can't afford it.
You'll find Elk Island Ranch (formerly High Plains Ranch) not far from Breckenridge and Steamboat near the town of Kremmling. The ranch boasts over 6300 acres and a five bedroom, 12 bathroom residence (uh, that's over two bathrooms per bedroom, pretty much one per person). 
But that's not all, the home features a 7900 square foot separate saloon, the Nevada Saloon House, complete with dance floor, bar and games so you can create your own après with no closing hours.
But best of all is the private ski slopes with a 'base building' otherwise known as the Outpost Ski Cabin that sleeps up to 10 people with access to all sorts of outdoor activity toys.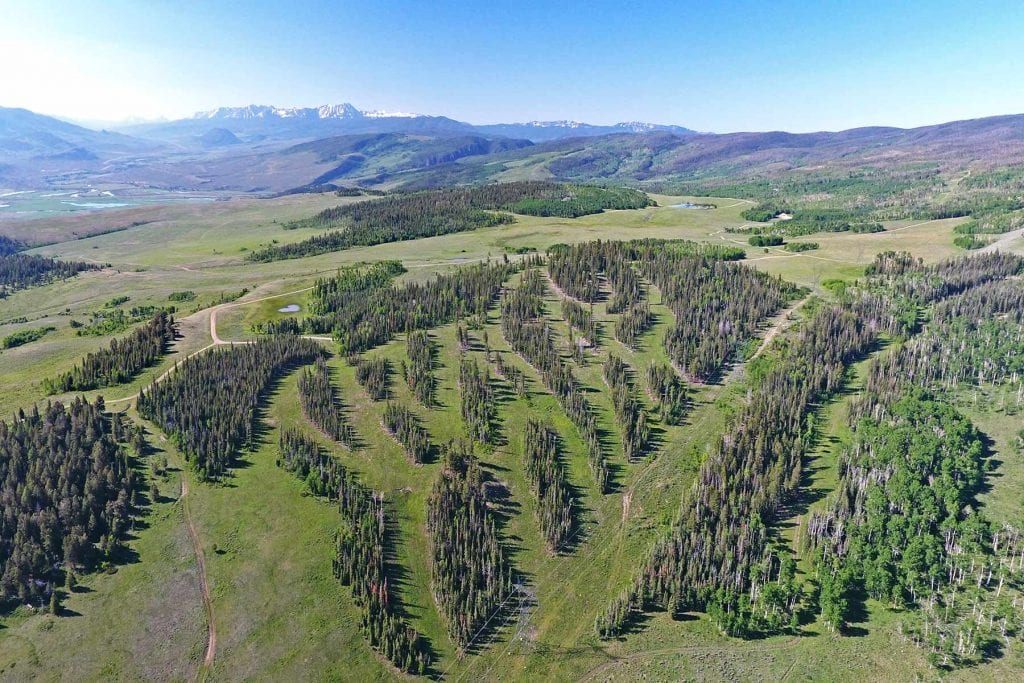 Snow mobiles take skiers and boarders up to the gladed slopes.
There are even two groomers to keep the slopes in pristine condition all houses in the Recreation Headquarters alongside skidoos, 4x4s, ATVs, snow plows, paintball course, hockey rink, wood shop and more.
You can fly fish and raft and so much more (there is hunting but we are far from fans of that activity) but if you have the dollars to buy it then you have the dollars to do whatever you want, open it as an adventure hotel lodge, keep it for the family, turn it into a rescue animal refuge or create a boutique ski resort.
How much?
Three words. Thirty-six million dollars. US dollars.
Interested? Contact the realtors, tell them we sent you, and give us a room when we're next in Colorado.