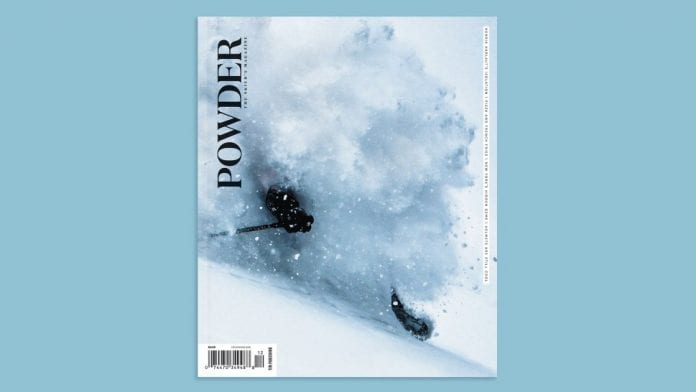 Rumours had been swirling over the weekend of the demise of Powder Magazine. While the team at the sister magazine, Surfer, had already confirmed on Instagram that they would be shutting down, the team at Powder were yet to make an official announcement.
Current Powder editor, Sierra Shafer, herself tweeted in response to the reports on the weekend.
Hi. Whatever you've heard about the future of @PowderMagazine & our staff, please keep in mind we are processing a lot of new info barely 24 hrs old. I haven't even talked to my mom yet. Thanks for your patience. I'll share more soon. #PowderToThePeople

— Sierra Shafer (@sierra_time) October 4, 2020
Before then confirming, today, what we all sadly knew already, Powder Magazine is shutting down after 48 years in the business. Powder skiing life will be duller come November in a year that we would all rather forget.
It's big, and sad, news in an industry already hit hard by travel bans, operating restrictions and industry wide redundancies to combat the impact of the covid economy.
Powder is a stalwart of the ski world, filled with nostalgia of years gone by and hope for a slower, conscious, focused future.
Of course, with staff being "furloughed" there is still hope that these iconic publications may still be saved. Crowdfund, anyone?
---
Please help SnowsBest survive  2020 and remain your independent source of snow news with a "Covid contribution", from as little as $1, so we can continue to deliver the news and content you value in a season when we need each other most. Contribute here.
---