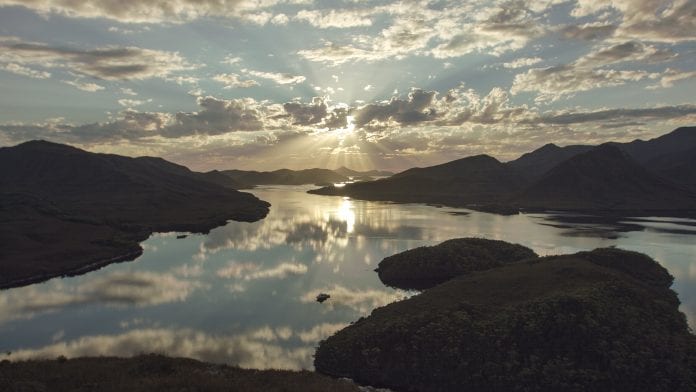 South West Tasmania is as nature intended, wild, untouched and rugged and now you can experience it with six or more of your mates aboard Odalisque.
The 20-metre, purpose-built aluminium cruise vessel is constructed for optimum comfort and stability at sea. With three double cabins and single bunk alternatives, serviced by three bathrooms, Odalisque is able to sleep up to 10 in comfort. So you can charter it for your own group or join other travellers.
The open plan saloon area boasts panoramic views, has plenty of lounging capacity and a large dining area for a leisurely dining experience. Outside, Odalisque has three decks: a fly bridge with seating, an upper deck, and an incredibly spacious lower deck with BBQ facilities, sink and outside bathroom.
Ok, we're sold. Need friends though, hands up who's keen?
You'll visit and hike to untouched natural areas only accessible by boat. The purpose-built vessel also minimises the environmental impact on the area, helping it to remain in its pristine state. Nice one.
Port Davey in Bathurst Harbour is considered Tasmania's last frontier, a region characterised by rugged, mountainous landscapes, white sandy beaches, mirrored waterways, and panoramic views.
From January to May Tasmanian Boat Charters offers four, five or seven-day guided expeditions into Port Davey, exploring the untouched World Heritage Area . All tours include spectacular flights to and from Hobart's Cambridge Aerodrome to Melaleuca's white quartzite airstrip. Expect aerial views over the city, dramatic coastal cliffs, towering mountain peaks and never-ending green of the World Heritage Area.
Did we mention you'll dine on fresh Tasmanian produce, fine wines and seafood, and have a waterfall as a pristine primary water source?
Sigh.