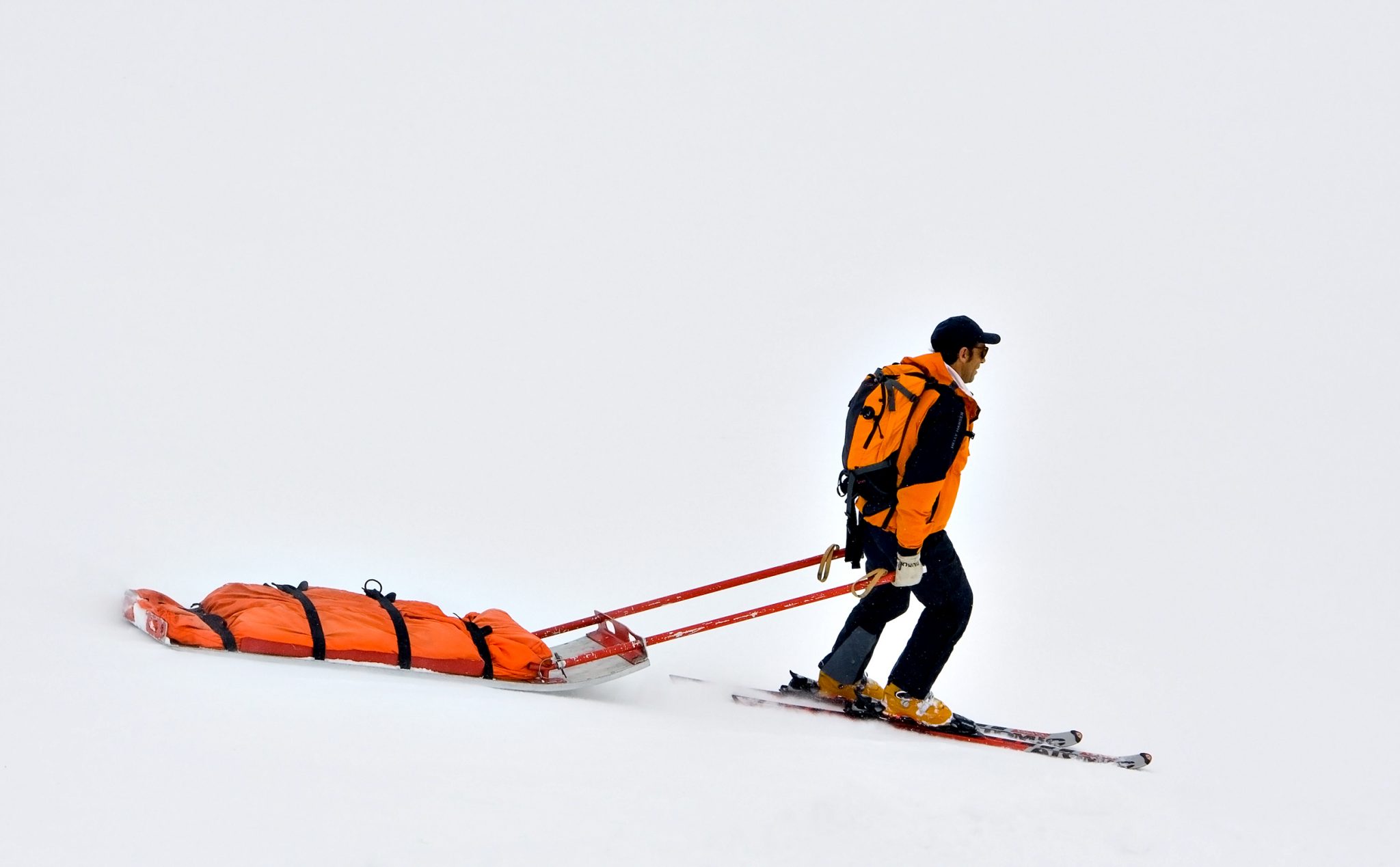 Think you're covered for skiing and snowboarding? You may want to think again. We chat to Phil Sylvester about heli skiing, backcountry, off piste and on piste insurance coverage.
Phil Sylvester knows insurance, as a World Nomads representative he should. We grill him about the ins and outs of ensuring you're covered when skiing at home and abroad.
How important is it to get ski travel insurance?
A few years back we had a traveller who was skiing in France. A good skier with plenty of experience. He had a crash and snapped his back. He's paraplegic now. There was the evacuation off the mountain, the intensive care in France, then the cost of taking out business class seats and installing a bed to get him home to Australia. His parents would have had to sell their home or re-mortgage it to pay these costs. Instead World Nomads picked up the bill – $250,000.
Do we really need insurance for New Zealand?
Australia has reciprocal healthcare agreements with some countries, including New Zealand, where the cost of medical treatment in a public hospital is covered. But it doesn't cover repatriation. You'll be in that Queenstown hospital until you've recovered enough to get yourself home. Insured – we'll arrange a medical repatriation so you can recover at home close to your family.
Do Australians need to have travel insurance for skiing and snowboarding at home?
You're covered for medical by Medicare and your private health insurance but WorldNomads.com.au policy covers piste closure (so the cost of lift passes you can't use), the cost of pre-paid ski hire and lift passes you can't use because of illness, if your own personal ski equipment gets lost, stolen or damaged they'll pay for the cost or replacement hire equipment, if hire equipment gets accidentally damaged or stolen, that's covered too. Which all sound like very probable things you need insurance for.
Do you cover heli skiing, backcountry skiing and cat skiing?
Actually we do cover heli-skiing. It's pretty handy to have a helicopter right there with you if something goes wrong – there's no additional cost of chartering one to pick you up and take you down the mountain either, so we're happy to cover it. We also generally (depending on your country of residence – check your policy) will cover back country skiing and ski touring as long as you are with a professional guide.
We don't cover costs of Search and Rescue as generally these are provided free of charge in most countries (unless the authorities determine the risk was avoidable).
What do Australians need to look out for in the fine print of travel insurance policies?
In the "small print" or in other words "not usually understood by the public" – we don't cover stupidity. If you do something foolish that contributes to the event that causes the claim, we're not going to look kindly on it. Dumb things that put you in harm's way are not covered. That may include being really drunk, or hopping over a safety barrier to take a photo, or cliff jumping.
Think of it like this: if your mum would use your full name, as in "Phillip Sylvester what do you think you're doing?" it's probably not covered.
What kind of dollar outlay are we looking at if we are not covered with insurance when travelling overseas?
A long stay in intensive care and a complicated medical repatriation can cost upwards of $100,000. We have had instances out of the USA where costs have approached a million dollars. But consider, only around 10% – 15% of travelers make a claim, and sometimes its a few hundred dollars for a lost camera or phone.
How can an insurance company help you if you do have an accident on the slopes – do they book flights, find doctors?
Yep, all of the above. If you're in hospital for the long term we can even bring your mum over to be with you. A traveler of ours broke her leg while skiing with her young kids in Europe a year back. We flew someone over to her to pack their belongings and wrangle the kids at the airport, and they flew back with her on the plane to look after the kids during the flight.
If you end up in a medical facility overseas, generally before the doctors will set your leg or reattach your ruptured ACL, someone from the front office will come to you, clipboard in hand, and enquire as to how you'll pay the bill when you're discharged.
Yes they will ask for your credit card, but if you contact us we will arrange for pre-authorisation of costs.
We are part of a worldwide system where our credentials as a insurance provider are checked and the hospitals know we're good for the payment. In the vast majority of cases you will not pay a cent upfront.
Why go direct with an insurance company rather than with your credit card insurance company?
If you are confident you qualify for coverage with your card it's not a bad option, but the rules differ from provider to provider. Some require "some" travel expenses to be on the card, others require "a majority" some require "all". Some cards cover travel companions, some require them to be secondary cardholders. Make sure you understand those eligibility requirements.
As I mentioned above, if you are admitted to hospital you will be asked to prove you have a way to pay. Proving you are eligible for credit card insurance can be difficult – and some hospitals are reluctant to accept your word you're covered. Even if you call the emergency assistance provider who does the actual work of your credit card company, it can be difficult to prove to them you are in fact eligible for their help.
There is absolutely no question with World Nomads – you paid your money, we cover you.