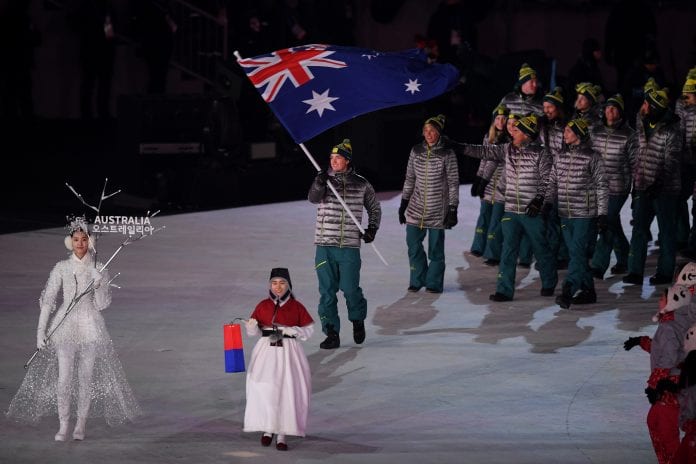 Australia's Scotty James has nailed it to qualify second best for the men's halfpipe finals in PyeongChang with a massive score of 96.75, with team mate Kent Callister also joining him in the final.
Scotty delivered an interesting choice of tricks in his opening run, including a frontside double cork 1260, switch back 900 and switch back 1200 open to score 89.00. He then threw it all out on the snow for his second run to head to top of the list, only to be quickly snatched by rival Shaun White from USA with a top qualifying score of 98.50.
Also qualifying in the finals is Australian Kent Callister. Kent started with a 66.75 first run, backed up with an improved 77.00 run which placed him in 12th position, just scraping through to the finals.
The scene is set for perhaps the greatest snowboarding showdown in Olympics history as riders line up for an action-packed final for the men's halfpipe.
The must-see event is scheduled to run tomorrow at Bokwang Phoenix Park at 12:30pm EST, and will see the much-anticipated showdown between USA's Shaun White and Australia's Scotty James.
Scott James, Nathan Johnstone and Kent Callister all entered the halfpipe event for Australia and did not disappoint with high flying jumps, crazy difficult twists and awe grabbing airs.
Nathan missed qualifying for the finals, placing 22nd with a score of 62.25.
More details to come from SnowsBest on the ground in PyeongChang.