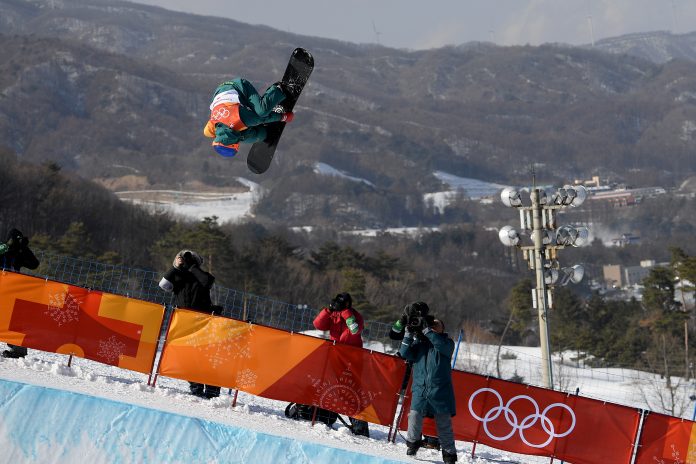 Australia's Scotty James had the nation on the edge of their seats, taking home bronze in the men's halfpipe finals in PyeongChang, behind USA's Shaun White in gold position and Ayumu Hirano of Japan claiming silver.
In perhaps one of the greatest snowboarding finals in Olympics history, the competitors lit up the pipe with jaw dropping aerial manoeuvres that had spectators holding their breath on each run.
The much-anticipated showdown between USA's Shaun White, Australia's Scotty James and Japan's Ayumu Hirano had the world on the edge of their seats as each run pushed the field to dig deeper, fly higher, twist harder and flip further.
Incorrect Shortcode! Make sure a Gallery with this ID exists and is published.
One of the greatest athletes to drop into a halfpipe, Shaun White from the USA clenched gold with a near perfect run scoring 97.75. Affectionately known as the Flying Tomato, Shaun White laid down the marker with his first run, scoring 94.25 to send a message to the rest of the field. In his second run he fell on his last jump, landing him a score of 55.00. No snowboarder has ever won three gold medals at the Olympics before now, confirming Shaun White's status as greatest of all time.
Silver medal winner, the 19-year-old from Japan, Ayumu Hirano sent a message to the top of the pipe scoring a massive 95.25 on his second run. It was then a nervous wait to see what Shaun and Scotty would deliver after his final run scored just 43.25.
Powering down the pipe to the song Thunderstruck, Scotty James had a strong opening run, scoring 92.00 with manoeuvres including front 1260s back to back and a switch backside 1260 to end, the most technical trick in halfpipe to date. His second run delivered a score of 81.75, but it was his third and final run that he threw down everything, unfortunately crashing out with a final run score of 40.25, claiming bronze.
Kent Callister's first run hit a speed bump, falling to score a 20.00. The second run was much cleaner for Kent, producing a score of 62.00. His final run scored a 56.75 placing him 10th overall.
More details to come from SnowsBest on the ground in PyeongChang.