When it comes to skiing and snowboarding, Colorado is the number one state favored by those in the snow in the United States. For good reason.
From the glitz of Vail to the backcountry haven of Silverton, the postcard vistas of Telluride and the heritage mining history of Aspen, you won't be disappointed and if those four reasons don't lure you in, these eight will. 
Now go and send us a postcard when you get there.
10 plus metres of snow
That's how much snow many of Colorado's resorts get each season and that snow is so light and dry you won't be able to make a snowball, meaning you'll be skiing on powder air.
This is all thanks to the high elevation of the resorts, plus the inland geography, which combines to make for seriously good pow. There's also an El Niño season predicted up for the Northern Hemisphere winter, which means big snow falls across the state.
28 ski resorts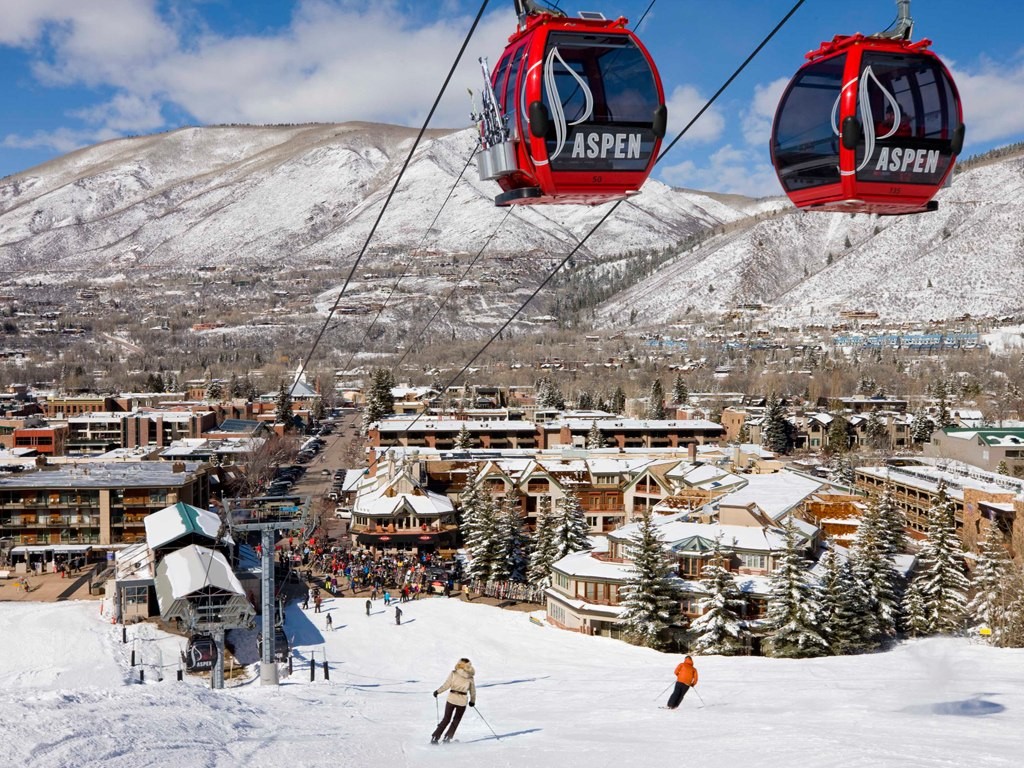 From the big names of Aspen Snowmass and Vail to the luxury slopes of Beaver Creek and the trademarked Champagne Powder of Steamboat, there is literally a resort for every type of skier and snowboarder. 
Try Silverton for lift accessed backcountry style skiing on a steep and deep mountain. Advanced skiers will also salivate over the chutes at Telluride and the hike to terrain of Aspen's Highland Bowl or the double blacks of Copper's Spalding Bowl. Breckenridge has some of the driest snow in the state, Beaver Creek is all about pure ski in ski out five star luxury, Winter Park has seven 'territories' offering something different at each and Buttermilk is heaven for terrain park rats. 
Intrepid skiers can venture off the beaten mainstream path and try out local favorites like Loveland, Monarch, Arapahoe Basin, Wolf Creek and beyond. 
300 Sunny Days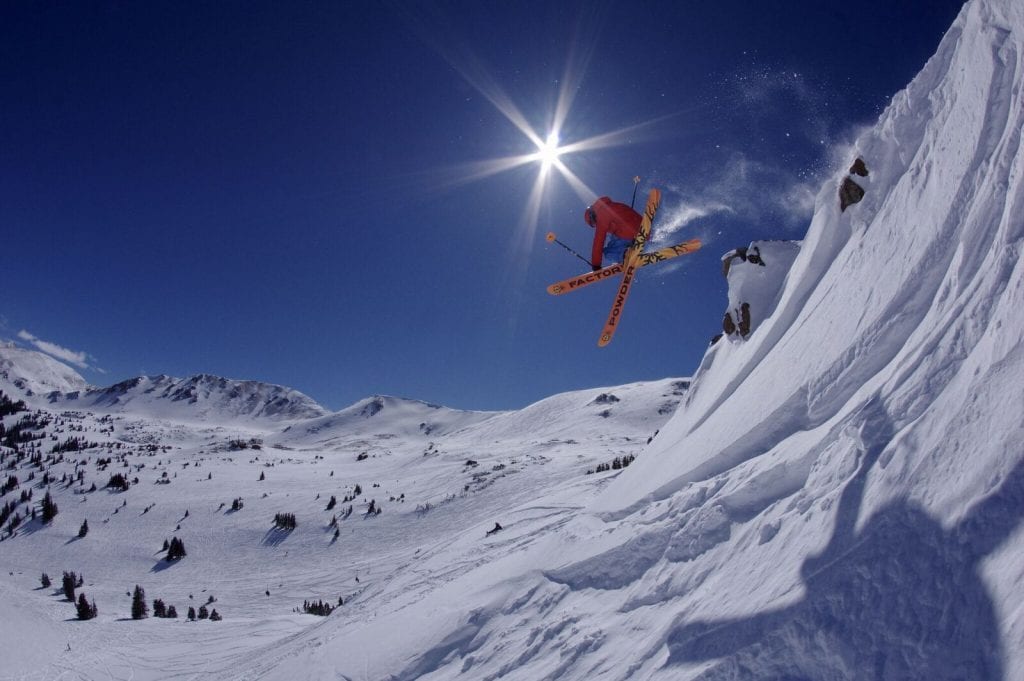 The snow in Colorado likes to bucket down with big dumps of dry fluffy snowflakes overnight before revealing a blue sky come morning. This is the kind of hero skiing dreams are made of. If you love a bluebird day, your chances of finding one on the slopes in Colorado are high, with about 300 sunny days on average per year in Colorado.
Fly in ski out
Aussies are super lucky when it comes to getting to Colorado. Go for a direct flight to Los Angeles or San Francisco and from there, you can connect to Denver and acclimatize in the 'mile high city' before heading to your resort of choice or take the Los Angeles direct flight routes to Aspen, Telluride or Steamboat Springs. It's literally one stop and you'll be there.
Winter Events
If you're a lover, not a fighter, you have to put Loveland Ski Area's new Sweetheart Festival on your calendar. It's a celebration of all things love-related over February 8 and 9 – including lights and their giant Love Lock sculpture. If you're engaged then 'Marry Me and Ski for Free' at Loveland Ski Area on February 14 for a giant group wedding. 
The famous Aspen X Games are held at the end of January every year, Vail's Snow Days is a four day festival that launches winter in December with free concerts from big name bands, Breckenridge has an International Snow Sculpture Competition every January and Telluride's TAB (Telluride Aids Benefit) winter fashion parade is an annual fundraising event when locals turn models with seriously good choreographed performances and a rocking post party vibe.
Heritage towns
Colorado has a famous mining history and many of the ski towns are lined with heritage listed buildings that date back to the 1800s so take your camera to Steamboat, Breckenridge, Aspen, Telluride and Crested Butte and start snapping.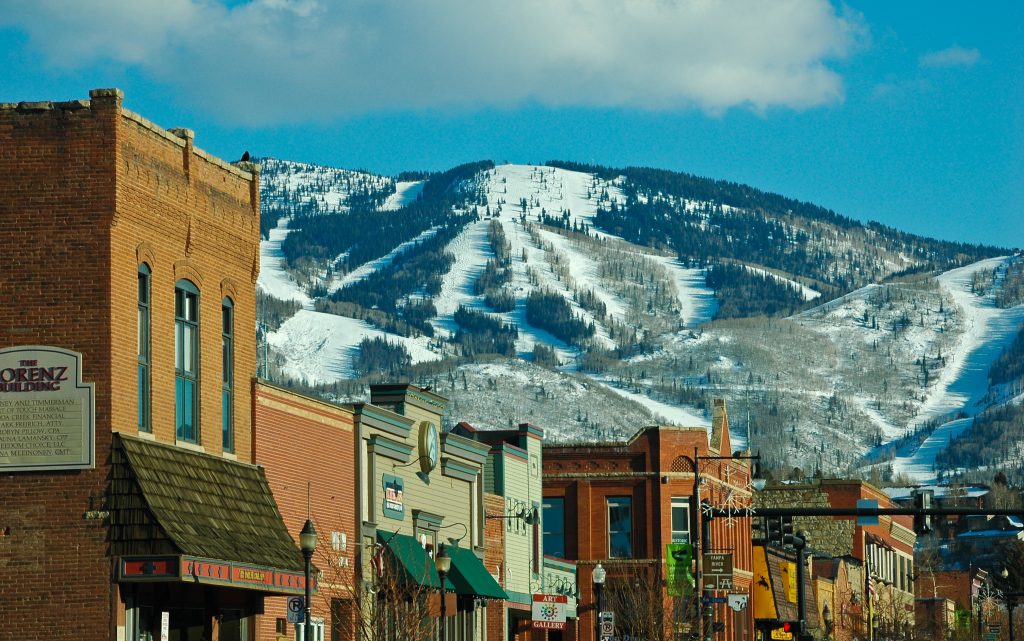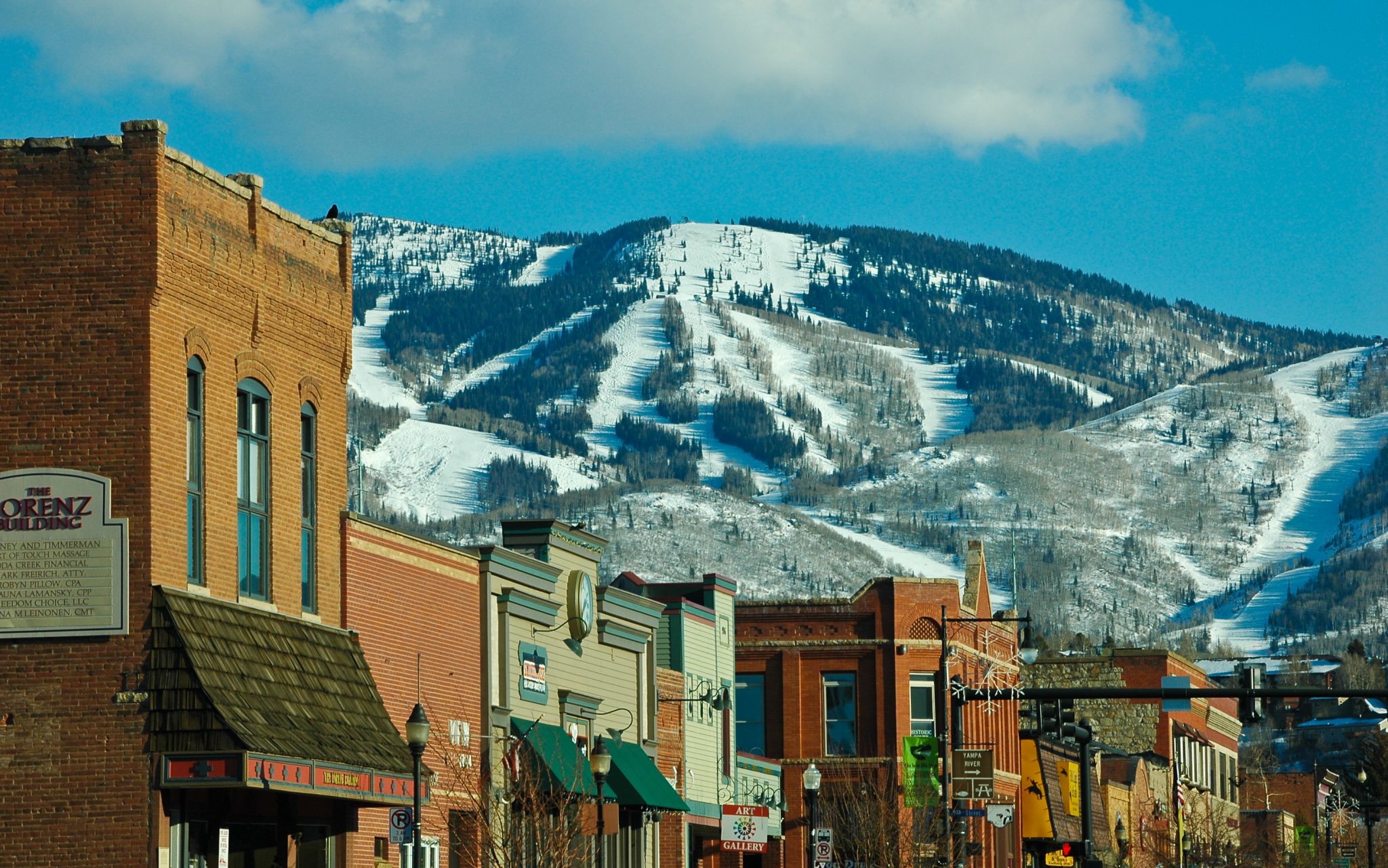 Food glorious food, and après!
We could devote an entire book to food (and après) experiences in Colorado ski resorts from Nobu's Matsuhisa in Vail to the ski in Bloody Mary bar at Beaver Creek's Ritz Carlton, fusion tacos at Taco del Gnar in Telluride and dance on tables at Aspen's Cloud 9. Then there's Steamboat's food truck to beat all food trucks. New for the upcoming season, Taco Beast is an on-mountain, roaming snowcat that serves up delicious tacos, breakfast burritos, Mexican street corn and Mexican beers.
Trust us your appetite will always be satiated, your eyes will be bigger than your stomach and the first run of the day will clear your head in an instant.
More adventures 
Breckenridge's new Nordic Center, is offering up Nordic snowcat adventures for the upcoming season. Their all-glass, heated Prinoth Snowcat was designed in Italy and takes you through the Cucumber Gulch wildlife preserve while you sit back, enjoy historic tales of the forest and sip champagne. 
The Colorado Ski & Snowboard Museum in Vail Village offers a theatre and three state-of-the-art touchscreen exhibits that dig deep into the state's snowsports history – a fun activity for skiing and snowboarding lovers, as well as history buffs.
And just because it's one of the most fun things we've ever heard about, we have to mention Purgatory's new Mountain Coaster. This 4000 foot long baby runs year-round and is family-friendly, featuring a 300 foot vertical drop, nine switchbacks and a loop, all accessible from the base of the resort.
Interested in skiing/riding Cororado? Visit colorado.com/28resorts and coloradoski.com.