Crested Butte is one of the coolest ski towns of Colorado. Off the beaten track, a colorful heritage town with a rocking Main Street filled with locals on cruiser bikes in the snow and some of the best ski terrain in the USA.
What's not to love?
Zach Pickett fell in love with the town over five years ago and hasn't left since. He loves it so much he ended up working for Crested Butte Mountain Resort. This is his Insider Guide.
Why Crested Butte
I actually discovered Crested Butte in the summer as some friends and I came to do some mountain biking. The town, the community and the mountains immediately attracted me and I made the move to live here as soon as I could.
Specifically, I think that the small town vibe and incredible trail access (both winter and summer) are two aspects of what most attracted me. I love that Crested Butte locals ride their rusted townie bikes year round and everyone lives by the "work hard, play hard" mantra. 
Favourite run
Big Chute. Included in the Extreme Limits Terrain, Big Chute is steep and shaped like an hourglass, and it always holds good snow.
Powder day
Most locals will head straight to one of two T-Bars, The North Face and The High Lift. These two lifts service 542 acres of inbounds Extreme Limits Terrain. However, a great spot on a powder day is East River Express Lift. East River offers some great tree skiing (glades) and some really fun groomed and bump runs.
Must do non ski/board snow activity
Crested Butte is known as "The Nordic Ski Capital of Colorado" and features 55 kilometers of groomed trails for classic and skate skiing. The Crested Butte Nordic Center offers free trail passes and rental equipment for children under 16 years old.
I always enjoy taking a guided snowmobile tour. These tours allow guests to see places that others simply can't see during the winter months. If you prefer to get some exercise, fat biking is a hugely popular winter activity in Crested Butte and is really fun.
Best après
Butte 66 is my favorite après spot because it is located slopeside with unbelievable views and a huge deck. There are also a lot of fun events and live music that take place at Butte 66 throughout the season.
In downtown Crested Butte, I always enjoy going to Montanya Distillers for a delicious artisan cocktail that is distilled locally. They also do free tastings of their award-winning rums.
Best on mountain dining
Uley's Cabin and Ice Bar is finest on-mountain dining option providing a delicious French-meets-Colorado inspired menu, and I would definitely say this is my favorite. The 'go to' dish has to be the Wild Boar Loin with pureed winter truffle potato, Colorado succotash and carnard jus.
The resort also offers Sleigh Ride Dinners at Uley's Cabin. These dinners are offered Wednesday through Saturday evenings throughout much of the winter and feature multiple courses and a snowcat-drawn sleigh ride to/from the mid-mountain destination.
Best village dining
My favorite restaurant in downtown Crested Butte is The Sunflower. The Sunflower serves delicious farm-to-table meals with a rotating menu that changes based on what ingredients are in season. One of my favorite aspects of The Sunflower is that it is located in a small historic miner's cabin on Elk Avenue.
Best coffee
Camp 4 Coffee is a local institution in Crested Butte that is known as much for their delicious caffeinated pick-me-ups as they are for their license plate-covered exterior. Fun fact – the exterior of Camp 4 Coffee was covered in old license plates to help with insulation back in the day.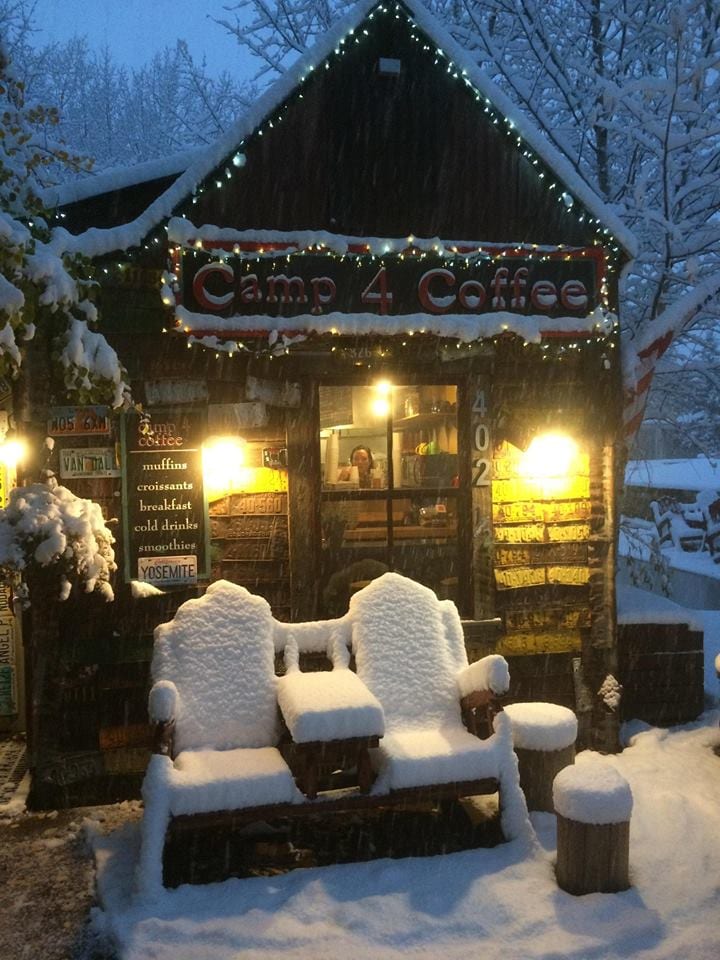 Best hot chocolate
The best hot chocolate is served at The Coffee Lab, located within the Lodge at Mountaineer Square.
Best breakfast  
Paradise Café has been voted the top breakfast spot in Crested Butte by locals over the past few years, and I'd have to agree. Really good food in a warm atmosphere that is located just off of Elk Avenue.
Best day side trip  
A winter horseback ride in Almont, CO, is a unique opportunity for guests looking to branch out a little further. Almont is located about 20 minutes south of Crested Butte along Highway 135.
Best shopping
The best shopping can be found off of Elk Avenue in downtown Crested Butte's National Historic District. 
Where do you take visitors to impress them?
If you are skiing and riding, I always find that Crested Butte Mountain Resort's Umbrella Bar offers some of the best views of the surrounding area, plus it's a really fun spot to grab a drink or a bite to eat.
If you aren't on the mountain, downtown Crested Butte is a beautiful and vibrant piece of history that locals and visitors always enjoy; Elk Avenue is the heart of downtown Crested Butte and offers incredible restaurants, fun bars and plenty of shopping for all ages.
Where would you go for date night?
The Uley's Cabin Sleigh Ride Dinners are perfect for a night out with your special someone. Beginning with a snowcat-drawn sleigh ride under the stars to a delicious multi-course meal, this is an evening that you'll both remember for a long time.
Best activity for kids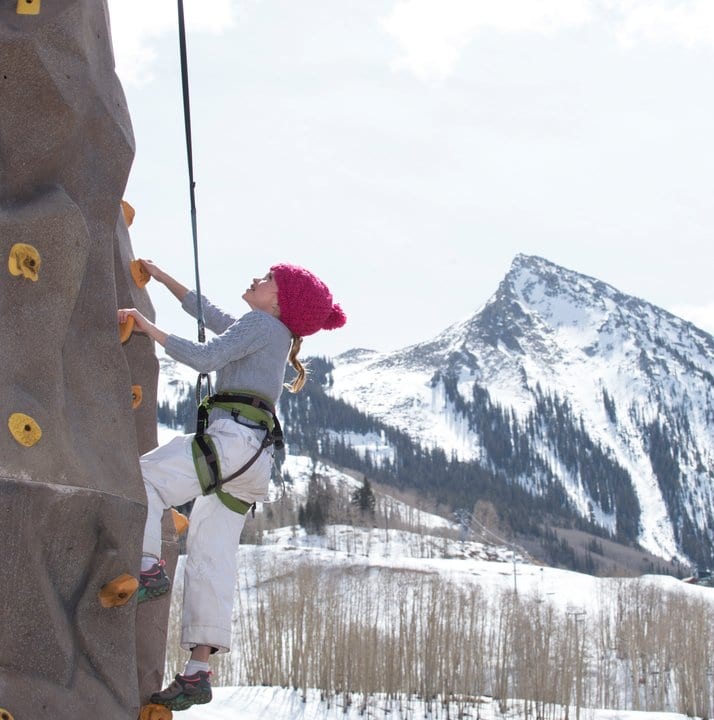 The Adventure Park at CBMR is always a favorite among children and families looking for some fun off the slopes. Older children (must weigh 70+ pounds) also love seeing the slopes from a different perspective during a Winter Zipline Tour.
What should visitors not leave your resort without doing?
All visitors must ride the local and free Mountain Express Shuttles to Elk Avenue. Each bus is painted by a local artist and is the preferred mode of transportation between Crested Butte Mountain Resort and Elk Avenue.