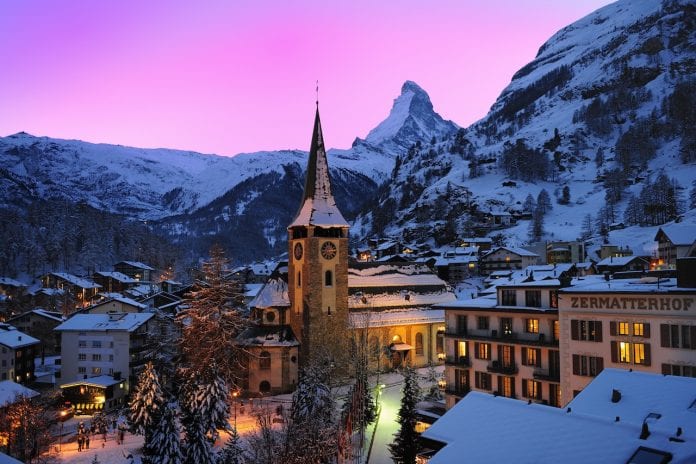 Zermatt is Switzerland's most famous ski resort. With the incredible Matterhorn towering over the resort, it has to be skiied to be believed. Take your camera, because you'll need it.
But leave your misconceptions behind, because there's a lot about Zermatt that no one talks about.
Here are seven things you never knew about this bucket-list ski destination…
1. Zermatt offers over 200km of ski and snowboard runs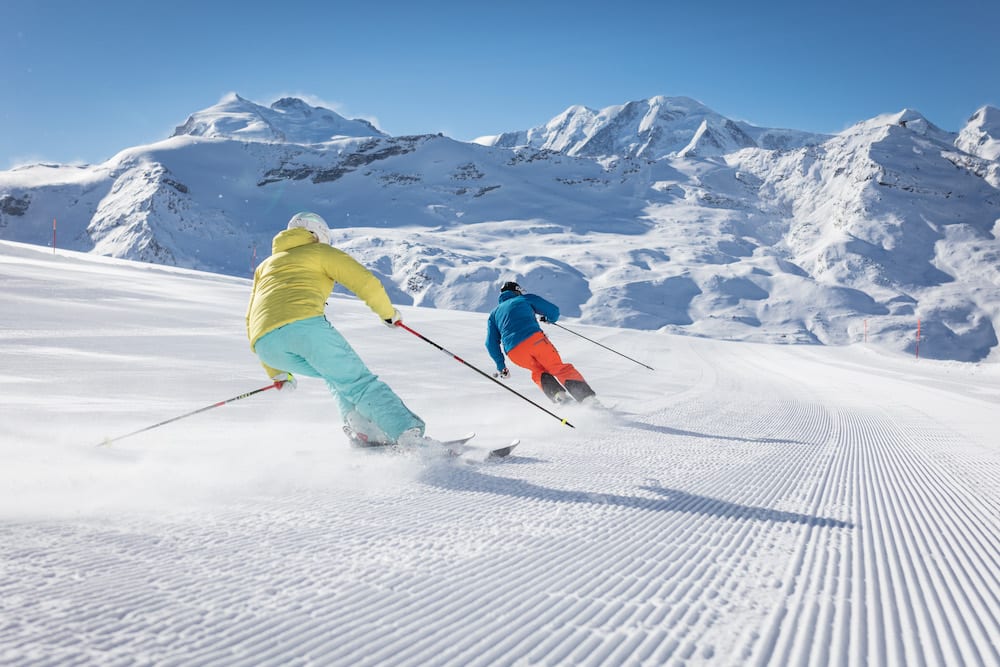 Plus an elevation of 3899m; a vertical drop of 2279m; and a total area of 360km of skiable terrain, serviced by 54 lifts. You can even ski and snowboard across both Switzerland and Italy. There's something to brag about on Instagram.
2. Zermatt is home to the highest observation deck in the Alps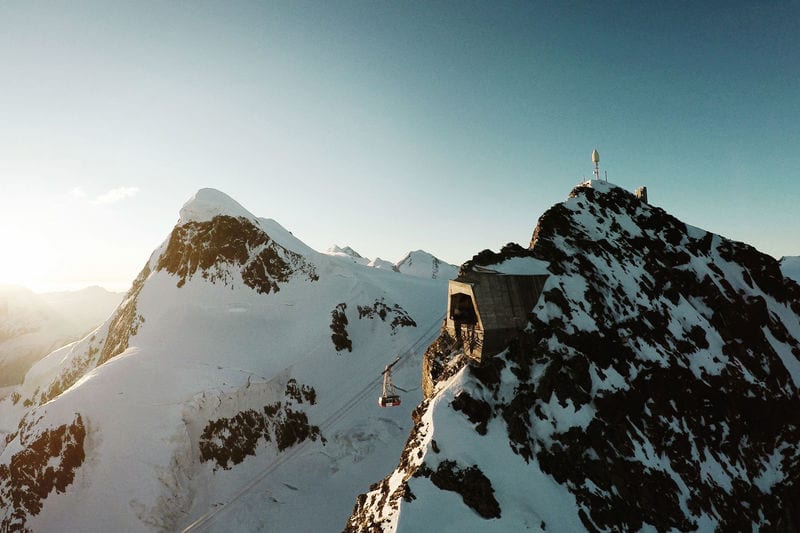 The Matterhorn glacier is home to the highest cable car station in Europe, 3883m up. It offers up 360-degree panoramic views across Switzerland, France and Italy, overlooking huge jaw-dropping peaks and 14 glaciers. Keep your fingers crossed for a clear day, because the views can genuinely seem to stretch forever; but keep a special eye out for Mont Blanc (4810m tall) in France, the highest mountain in the Alps; along with the Gran Paradiso (4061m), Italy's highest peak.
Don't worry if you get hungry up top, because you can enjoy access to the restaurant. Or maybe you're feeling woozy from the altitude? Bed down in luxe accommodation available at the Matterhorn Glacier Paradise Lodge.
3. You can ski and board all year long
Zermatt's glacier is open all year round for skiing and snowboarding, which means you don't necessarily have to limit yourself to winter to get some laps in. Keep your eyes open while up top, as plenty of national ski teams from around the world tend to use the glacier pistes for their speed training throughout the year.  
4. Kids ski and play free
Kids rule in Zermatt. Children up to nine years of age ski free on all mountain lifts, all year round. Yep, free. 
The perks don't stop there, with free lift tickets for kids aged up to 16 every Saturday in winter. They also get free entry to the glacier palace on the Matterhorn, which is like Cinderella's castle if it happened to be built into a glacier, 15m deep under the surface.
Take the entire family along and head down to find an ice tunnel, a glacier crevasse, an ice toboggan run, ice scultupres, sparkling ice crystals and more – the winter fairytale of our dreams.
With plenty of other kid-friendly activities in town, including ice skating and skiing with Zermatt's giant sheep mascot, don't miss out on the favourite Swiss family activity of sledging. Sleds have long been used throughout history in the Alps for transport, and now they've taken on a much more fun purpose – racing through purpose-built toboggan runs of varying steepness and length. It's tough to find dedicated tobogganing areas in resorts across Canada, New Zealand and even Australia, but the Swiss smash this one out of the park.
5. Prettiest ski village in Europe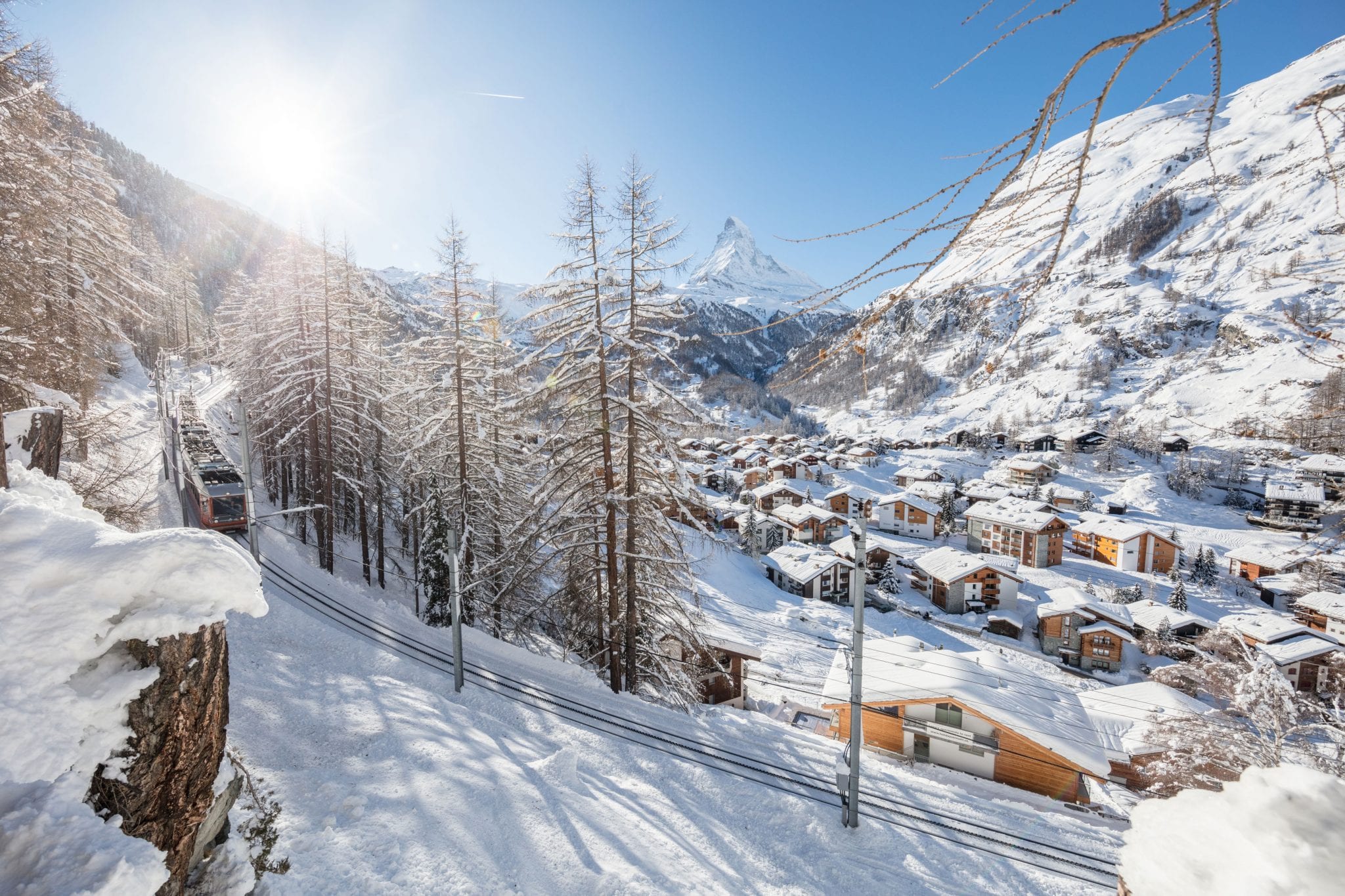 It's a big call but is there anywhere prettier than the twinkling lights of the pedestrian only village of Zermatt under the Matterhorn skyline? We think not.
6. The journey to get there is the BEST EVER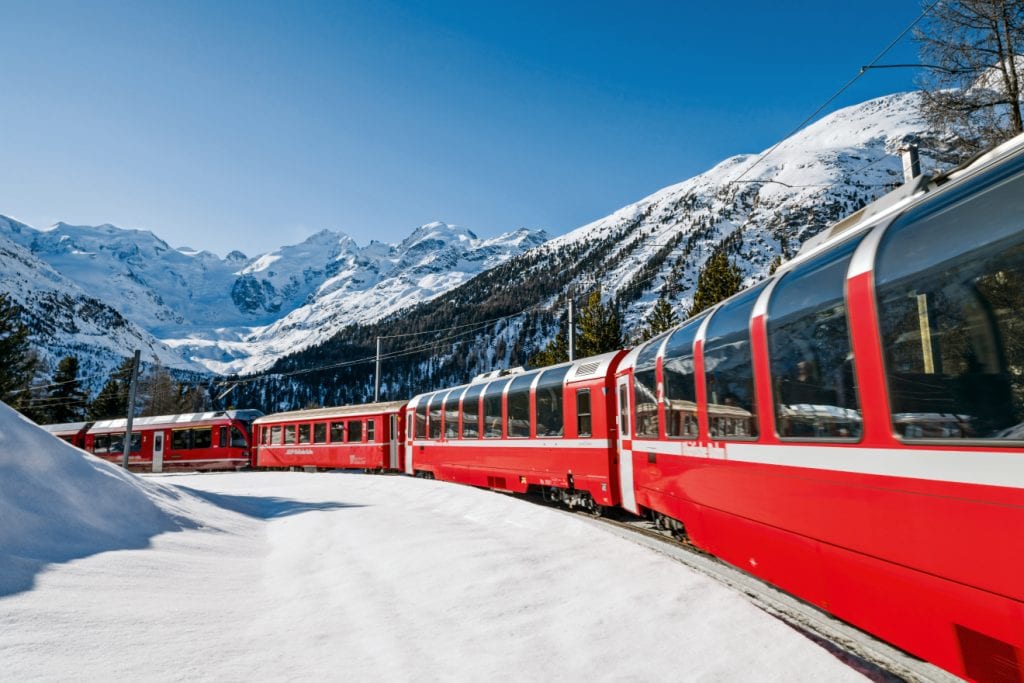 Train rides in Switzerland are unlike train rides anywhere else in the world, so you're going to want to climb on the world-famous Glacier Express to get to Zermatt – especially because Zermatt is car-free, so renting one is almost pointless. This is known as the world's slowest express train, and it's worth every bit of the 3.5 hour journey from Zurich Airport (or the 4 hour journey from Geneva)
One of the most scenic train journeys in the world, it goes through 91 tunnels, crosses 291 bridges and passes endless beautiful mountains and valleys along with UNESCO-listed towns. Train nerds will really be in their element with this one, as the technology behind it all is fascinating. We just really love the panoramic windows.
7. It's more affordable than you think
Thanks to the team at Skimax, you can get to Zermatt this year for less.
Go for 7 nights at the Hotel Monte Rosa in a Standard Hotel Room, plus daily breakfast and a 6 day Zermatt lift pass, from just $2549 per person. This 150-year-old hotel retains all the charm and style of old-school Switzerland, with all the modern and luxurious amenities. Find the deal here. 
Or opt for 7 nights at the Hotel La Couronne in a Double Room with daily breakfast and dinner along with a 6 day Zermatt lift pass from just $1789 per person. This 3-star hotel offers up incredible  Matterhorn views and it's only a 10-minute walk to the cable cars. Find the deal here.
For more information on Zermatt click here.