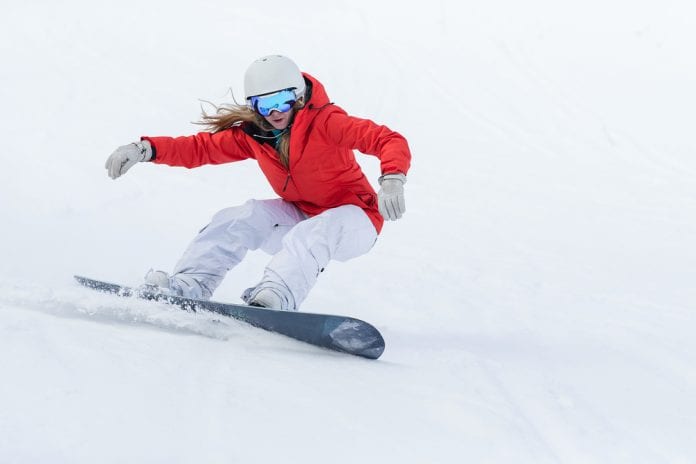 It's been a long hot summer and you're stoked to scrape the storage wax off your board and get back on snow. The end of last season saw you finally feeling the rhythm in your turns or stomping your back 3s. But day one back on snow, it all felt different.
Your enthusiasm and energy levels disappeared quicker than fresh pow and you aren't sure how to get back to your best.  Don't worry I've got you!
Here are my top tips for getting the most out of your early season snowboarding.
Pre-Season
Tune Your Gear 
Chances are you slapped on a quick coat of summer storage wax at the end of last winter and haven't looked at your setup since. Pre-winter is the perfect time to give your board a little TLC at the local tuning shop or DIY with a fresh coat of wax, an edge sharpen and mending any deep gouges in the base with P-Tex 
New Boots 
If you bought some new boots at the end of last season or over summer, there's a high chance you'll wind up with pesky blisters. To avoid this minor but very inconvenient scenario, wear your new boots with 1-2 pairs of thick socks around the house to break them in.
If you find you still have pressure points after a week, visit your local ski shop boot fitter to get them heat-moulded. Still getting foot pain? Invest in some custom or off-the-shelf footbeds 
Get Fit 
Remember when you first learnt to snowboard and how sore and stiff your muscles were? It happens early season too. Reduce those first few days of muscle soreness by hitting the gym to increase your muscle strength in your legs and core and limbering up with yoga. Adding these to your exercise routine will increase your snowboarding stamina and prevent injuries to muscles you haven't used in a while.
Gym not your thing? Try trampolining – it not only increases your muscle strength and power but also your spatial awareness and coordination. Perfect if you want to dial in some early season tricks.
On The Mountain
Early season is perfect to get a jump on your riding. The resorts are quieter giving you the space and time to get a feel for the snow under your feet. By the time the crowds arrive you'll be flying past them. First pow turns anyone?
Take It Easy 
In the early season our bodies aren't as quick to react to changing snow conditions so take it easy for your first day to get a feel for the current snow type – it may vary quite a lot from natural to man-made.
Ride In A "Neutral Stance" 
Conditions may be variable with unmarked "sharks" or hazards that will bite given the chance. Riding in a neutral stance with your body on top of your snowboard with loose hips, knees and ankles helps to absorb the hidden potholes and rocks.
Bought A New Board?
If you have an older board still kicking around, consider riding it for a few weeks until the snow base compacts down and more white stuff falls from the sky. You don't want to be holding yourself back because of your shiny new pow stick and trust me, nothing hurts more than fixing holes in your new board.
Feeling tight or fatigued?
If certain areas of your body tire easily or your movements feel restricted when you ride, stretch your muscles out at yoga or work on strengthening your problem areas it to improve the rest of your season ten fold.
Basics 
Don't go for the trick you stomped at the end of last winter, build up from the basics and go for a few 180s on the smalls jumps before you commit to a 540 on the large line. The same goes for your turns. Before doing some left and rights on the black runs, make sure your technique is good and you feel comfortable on the greens.
Lemme Take A Selfie 
Recording yourself riding can speed up the return to your former glory. Grab a friend to record a few turns to nip bad habits in the bud. Unsure of what you're looking for? Take a lesson from an instructor at your closest Snow Sports School.
Do You Get Into A Rut?
Don't stay in your usual terrain choice. Ride all over the mountain as early as you feel capable to. You will be thankful that you did when you have new adventures to look back on come the end of season.
Don't Go All Day 
It's still early with plenty of the season to go. Take that long lunch or third hot chocolate break when you need to. It's a long season and your body will thank you for it.
Use all these tips and more to skyrocket your snowboarding, taking you places on the mountain you never imagined you would ride.
Original article appears on She Snowboards Co.