The first rule of RED Mountain Resort is don't talk about RED Mountain Resort, but I've never been good with rules. 
The irony is that this quiet achieving ski resort on the Powder Highway in Canada's British Columbia has long relied on word of mouth, not from the silent types who like to keep their secret gems to themselves lest they have to stand in a lift line, but from the boasting types who gain kudos from exploring wild resorts with famed terrain. 
If those boasting types had any sense they would have bought a piece of RED themselves during the crowdfunding phase last year. The crowdfund was set up by the mountain to maintain their fiercely independent "mom'n'pop/weird uncle feel" with a Fight The Man Own The Mountain campaign. Don't laugh, a whopping $2.5 million was raised by 743 new 'owners' who invested anything from $1000 to $25 000 each. 
It's not the first time RED has gone against the grain, either, you may remember RED from the famed 'Red Sucks' ads in 2010. For a resort that shouts under the radar they sure know how to get the spotlight. 
No surprises then that a lush new five-star-style-ski-in-ski-out boutique hotel called The Josie opened at the base of RED this season, the same season a hipster hostel called Nowhere Special opened down the road with dorm and private rooms. One caters to the old school baby boomer, the other to the ski bum millennial who thinks connection is more than just wifi (or not). Either way that's a lot of rooms to fill so it's time we all started talking about Red.
You'll find the innovative folk at RED Mountain Resort above the cute-as-a-button-blink-and-you-miss-it old mining town of Rossland, once known back in the day for 42 saloons and 21 brothels. Be warned, it's not easy to get to. Fly to Spokane in Washington State then drive two and a half hours and cross the border or fly to Kelowna in Canada and drive four hours. We came in from Fernie via the Kootenay Lake scenic route, it's longer (seven hours) but worth it for the views.
The resort is made up of three mountains (Red, Granite and Grey) that together offer a smorgasbord of 3850 acres of terrain known for steep, deep and gladed. Oh, and no lift lines. No joke, I didn't experience one in a three day stay, not even for the ski in ski out taco van. But then it wasn't a powder week.
Bring your ski legs as it may be called RED but the skiing is definitely black – 28 percent of the resort is allocated expert and 23 percent advanced (RED skiers won't tell you that a third of the resort is classified intermediate, but I will). There's even a new $10 a ride cat this year to take skiers and boarders to Mt Kirkup to access a further 195 acres of inbound off piste terrain. 
Cat skiing at Red
Still not enough terrain? Australian mountain guide, Kieren Gaul and his Canadian spouse Paula Skinner Gaul set up Big Red Cats over 14 years ago and take skiers and boarders to 19 300 acres of backcountry terrain over eight mountains.
The cats are segregated to expert, advanced or intermediate so you always cat ski with similar ability skiers and boarders. Best part is Kieren can even talk to you through your radio when you're on a face to tell you to ski left or right to get the best snow on the mountain. That's my kind of guiding.
Mountain hosts and secret cabins
If you're new to Red you'll need a guide so book in for a free Mountain Host tour at 9.00am or 12.30pm. All the hosts are local skiers and boarders who volunteer their time over the season so you'll get to tap into local knowledge on where to ski and après (hint, it's Rafters nachos and beer at 4pm).
Ask them to take you to the secret cabins in the woods dotted over the resort. Some are public, some are private, all are off the grid, hard to find and Instagram worthy.
Velvet fare
You can't live off ski in ski out tacos and nachos forever so you'd better get yourself to The Velvet Lounge. Rossland has a few cute fun cafes but it's been lacking in urban style fare worthy of a Masterchef. Not any more. All the locals are talking about The Velvet Lounge at The Josie, a lot, so it was a relief to dine on the fare and find it isn't just good for Rossland, it's good for any city destination worth it's weight in gourmet fare thanks to Chef Marc Andre Choquette. 
Choquette has stints at Vancouver's coveted Hawksworth and Cactus Club under his belt, and a stunning Bernese Mountain Dog called Russell (just so you know). Have the eggs Benedict for breakfast, the French onion soup for lunch, the elk Scotch eggs for apps and the tuna poke for dinner, then take Russell for a very long walk. 
Cawffeeeeee
I know you want to know about coffee. Well, you can exhale, it is possible to get good coffee. Mid mountain Paradise Camp has a coffee nook with barista and we got a decent cortado from a barista from Montreal. We also discovered Thomas Barrie at Seven Summits Coffee on the way into darling Rossland. He made a delicious piccolo with beans he said would suit the Australian palate (I'll take that to mean not acidic and not burnt). 
Hmmmm beer
One of the coolest places in Rossland is the Rossland Beer Company. You know a place is coveted when you arrive and it says 'temporarily full' at 6pm with a bouncer type in Canadian tuxedo (double denim) saying "one in one out".
When we made it in we were pleased to discover a charming brewery with plenty of space to stand, sit or lounge and mingle with fellow beer loving locals (and their dogs). Out tip – try the Seven Summits Milk Stout, a colab between Barrie and beer master Ryan Arnaud.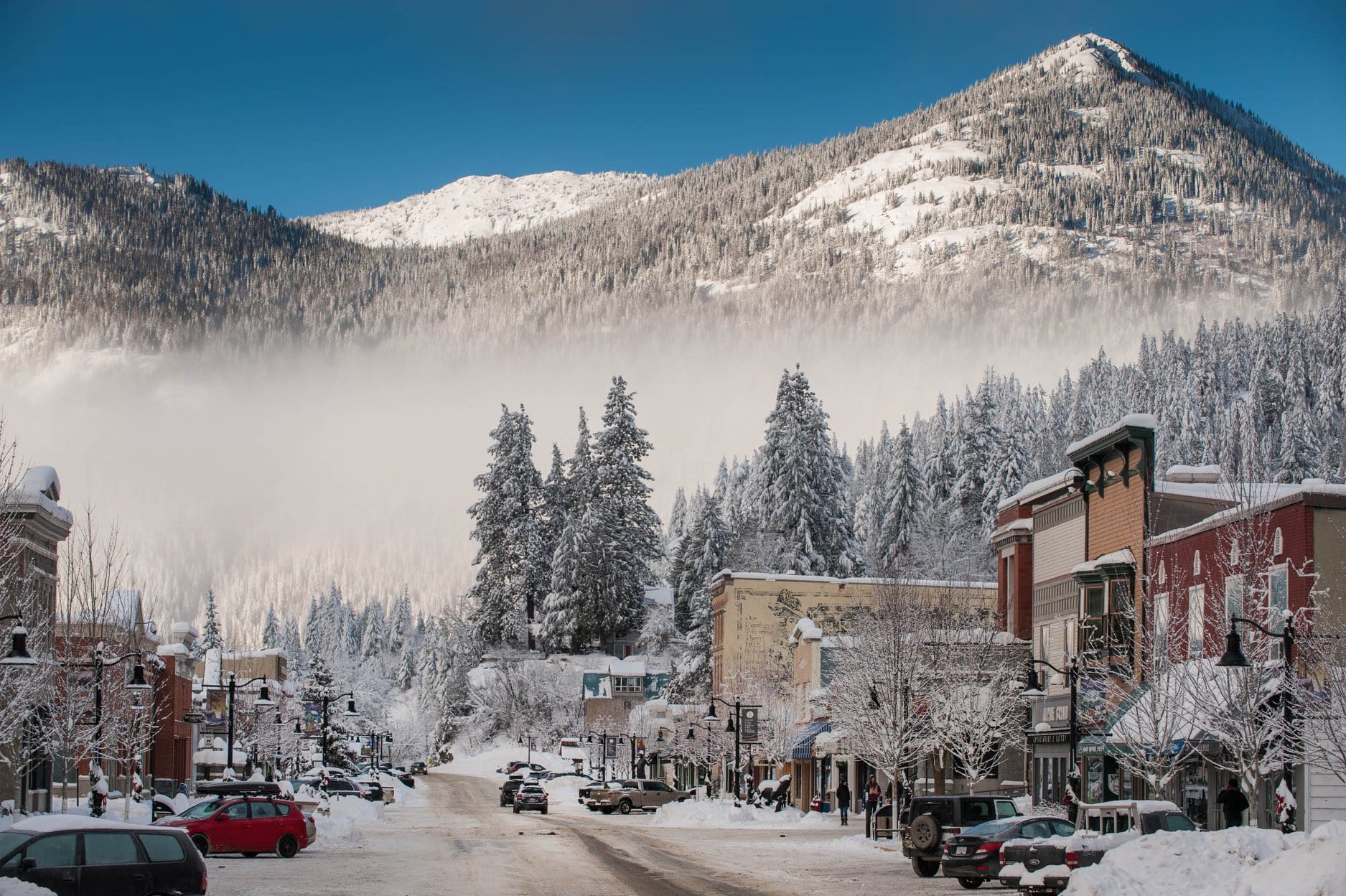 Don't leave Rossland without a visit to the Flying Steamshovel Gastropub for live music throughout the week, Gabriellas for home cooked pasta and The Mountain Nugget Chocolate Company for hot chocolate (ask for the choc dipped marshmallow on a stick to stir your drink with, oh, then go for another walk with Russell).
What's our final take away? RED is a resort on the rise, and wants to be. It's remote location and friendly locals will certainly work to retain the old school cool charm that it markets, while spending big on improvements to bring the cashed up traveller who wants creature comforts. Let's hope the equilibrium is maintained as it's a fine balance, but then we know 743 people invested in that happening.
We said it ten years ago after our first visit, though judging by the lift lines you didn't listen, so we'll say it again, go now, before everyone else does.
Now, whatever you do, just don't tell anyone.
WATCH our Instagram Story from RED. Join our Canada Deals and Chatter Facebook Group.
The author was a guest of Destination British Columbia