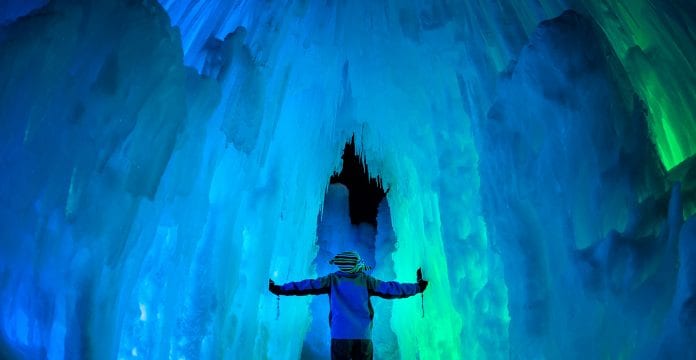 The first 'ice castle' in New Zealand will launch at Coronet Peak in early July.
Coronet Peak will feature an elaborate, frozen castle with ice caves, tunnels, and slides made entirely from ice.
Ice Castles are featured in six destinations around the winter world including Utah where professional ice artisans hand-place 10,000 icicles a day to create the enchanting, interactive castles that are illuminated at night with color-changing LED lights embedded inside the ice.
The concept for Ice Castles was created when founder and Utah resident Brent Christensen attempted to build an ice cave for his daughter in the front yard of his home in Alpine, Utah. The project turned into a winter hit drawing crowds of locals to visit and tour his creation.
Check out the photo gallery below and you'll see why.
Skiers and boarders at Coronet Peak can expect a similar and just as spectacular experience. Tickets are $35 for adults and $29 for kids.