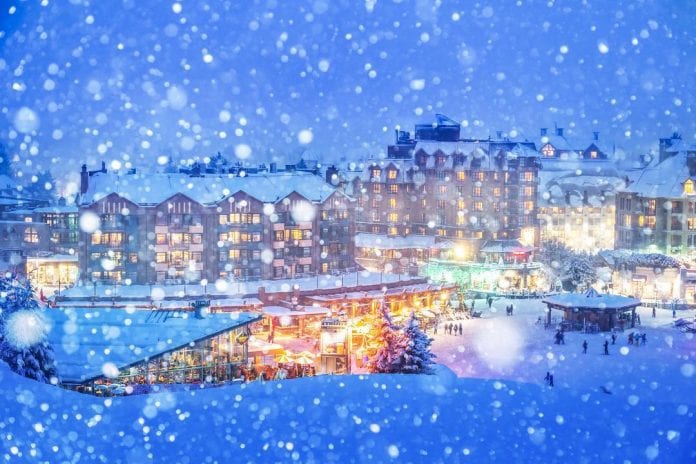 If you've been skiing in Whistler then you've been living everyone's best life this season. For that, we thank you and reward you with an even bigger snow forecast ahead.
They've already had storm after storm this winter. The coastal British Columbia resort has already received over 540 centimetres this season and are set to get over two and a half metres (and then some) in the next 10 days.
Skiers and boarders in Whistler Blackcomb will be bursting at the seams with the current forecast.
Almost half a metre has fallen in the last 24 hours and snow forecasting sites are calling for anything up to 286 centimetres (14cms shy of 3 metres) more to come.
Snow-forecast.com has big numbers at 2284 metres altitude (peak of Blackcomb Mountain).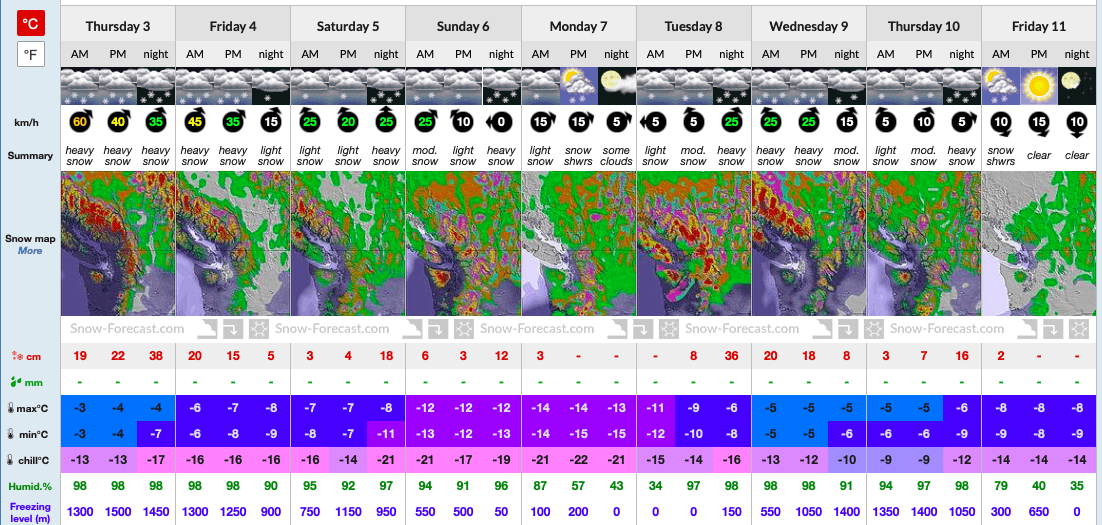 Everyday the locals are shovelling, shovelling (sorry, not sorry).
https://www.instagram.com/p/BsL6VQ-BA1z/
That's truckloads of snow, right there (again, sorry, not sorry).
Opensnow.com are more conservative with their forecast that's closer to the two than three metre mark. We'll take it, either way.

Thursday and Friday this week (Canada time) and Monday Tuesday next week are the pick of the big dump days.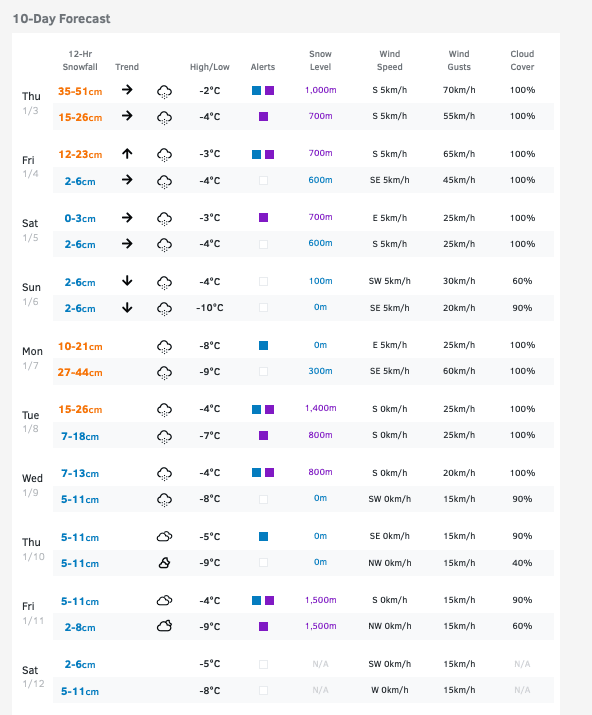 Our mates over at Powderchasers.com are calling for 30 to 50 inches (125cms) through to the weekend for the Pacific Northwest which makes them everyone's new best friend forever (or at least until the next forecast).
Are you in Whistler? Tag your instagrams #misssnowitall and show us what you've got!