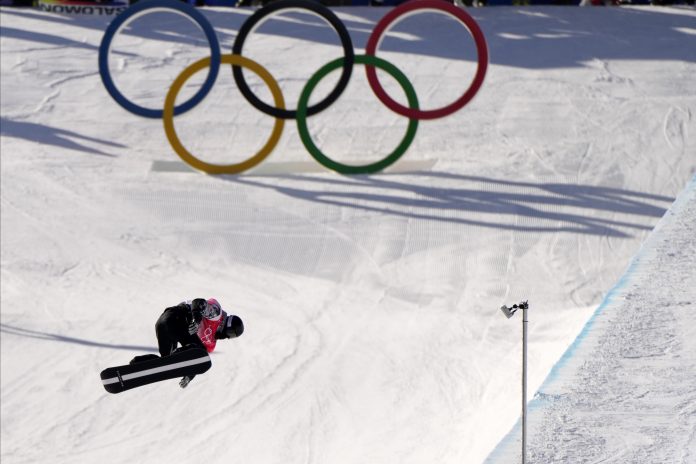 It's going to be a huge day in the men's halfpipe for Australia, USA and Japan today as qualifications get underway at 3.30pm AEDT after the women's (AUS Emily Arthur) kicks off at 12.30pm AEDT.
USA's Shaun White is vying for a final medal in his five time Olympic quest before he retires to live off his new Whiteline snowboard line (that look weirdly like skis in photos of the halfpipe) spoils. Japan have their hopes pinned on two time silver medalist Ayumu Hirano who is top of his game.
And Australia looks to Scotty James to climb the podium from his PyeongChang bronze to Beijing gold (no pressure) hot off the back of X Games gold in Aspen last month and four years of podium domination on the FIS World Cup.
However before the X Games win, James had an uncharacteristic fail at the World Cup in Switzerland, unable to put down a clean run. While his helmet was a casualty of his frustration, he said there were positives to come out of the performance.
"I'd be lying if I said I was anything other than disappointed and frustrated," James said.
"My poor helmet paid the price that night once I got back to my hotel.
"But it was a really good reset, as much as it was very frustrating as it's been about six years since I haven't finished a run but it definitely got my engines turning."
Meanwhile teenage sensation, Valentino Guseli from New South Wales' South Coast, is pumped for the pipe. Guseli, who last year took American legend Shaun White's world record for the highest air out of a halfpipe, likes to go big.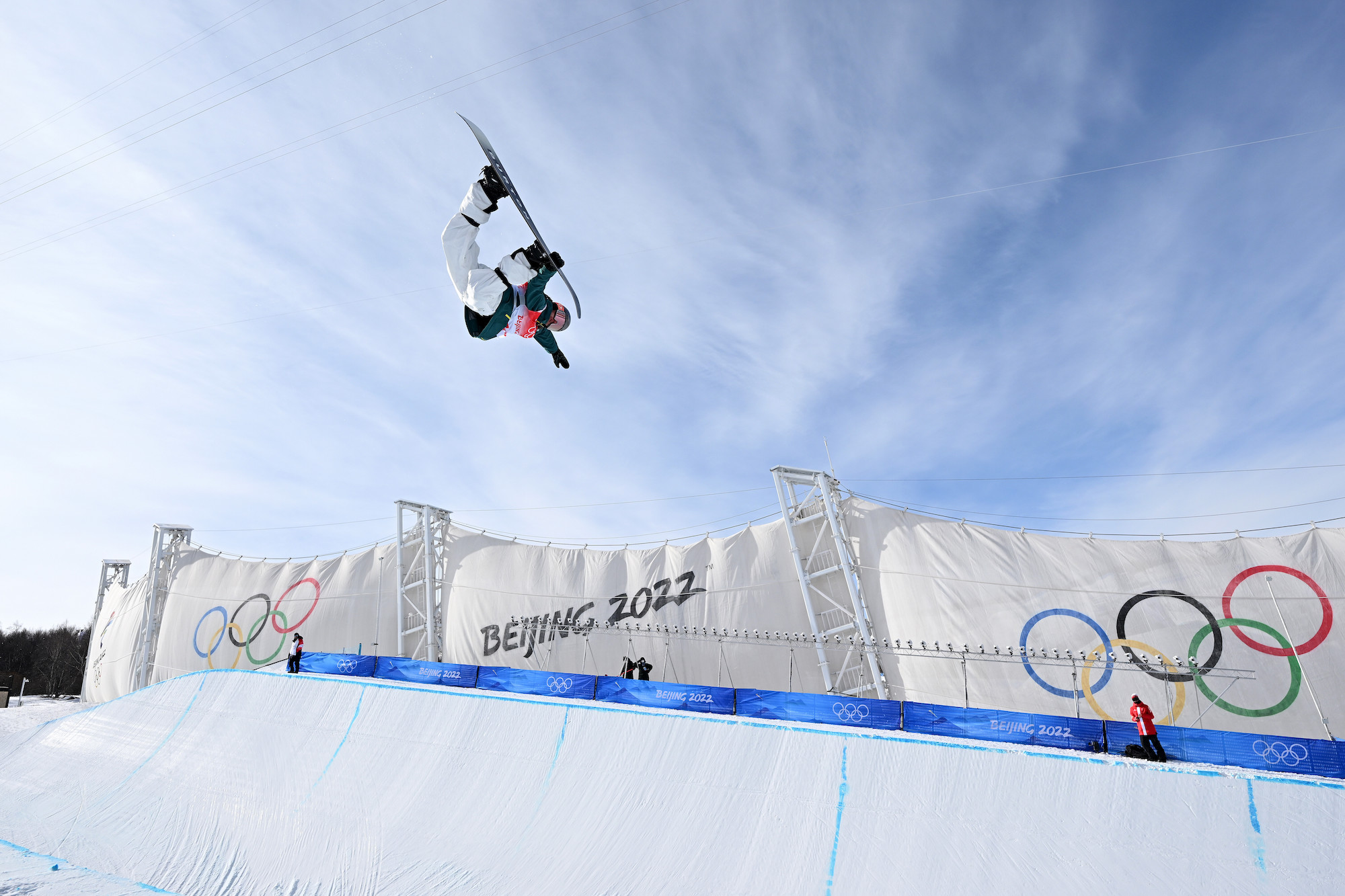 He has made a full recovery after breaking his wrist late last year, which threatened his Games debut.
"Being here is a dream come true and the pipe is so perfect," said Guseli.
"I'm definitely going to push as hard as I can and it very much suits the amplitude style of riding which is what I definitely want to do, so I think it's going to be a very good time."
"I'm just pushing myself to go as big and be as clean and do the most technical tricks I can.
"I really want to take this opportunity because there's a lot more people watching it than any other snowboard comp.
"So if I can push snowboarding out to an audience who haven't really seen it yet, and inspire others to snowboard then that's really why we do it."
Guseli isn't alone in pipe praise, legendary Scotty James is also giving it the thumbs up.
"It's a nice halfpipe – I've had good time here as I won the test event two years ago so naturally that builds my momentum and I feel really good riding here," James said.
"I feel really good. I've obviously had a really good lead-up to this event and really good practices and training so now I just come here and enjoy being in my green and gold and do what I love."
Australian halfpipe king Scotty James says he's ready to bring out a triple cork if required to land Winter Olympic gold in Beijing.
Japan's Ayumu Hirano, who has won silver at the past two Olympics, was the only Aspen X Games competitor to attempt – and land – a triple cork, which is snowboard's most difficult trick. One of Hirano's Japanese teammates, Ruka Hirano (not related), has tried it, as well, and one or two more riders might have it in their bag of tricks, too.
But the 23-year-old couldn't land the next jump and without a full run, missed the gold.
James executed a high-risk switchback double cork 1260 – a near-blind trick that involves two head-over-heels flips after riding backward up the wall, which was enough to impress the judges.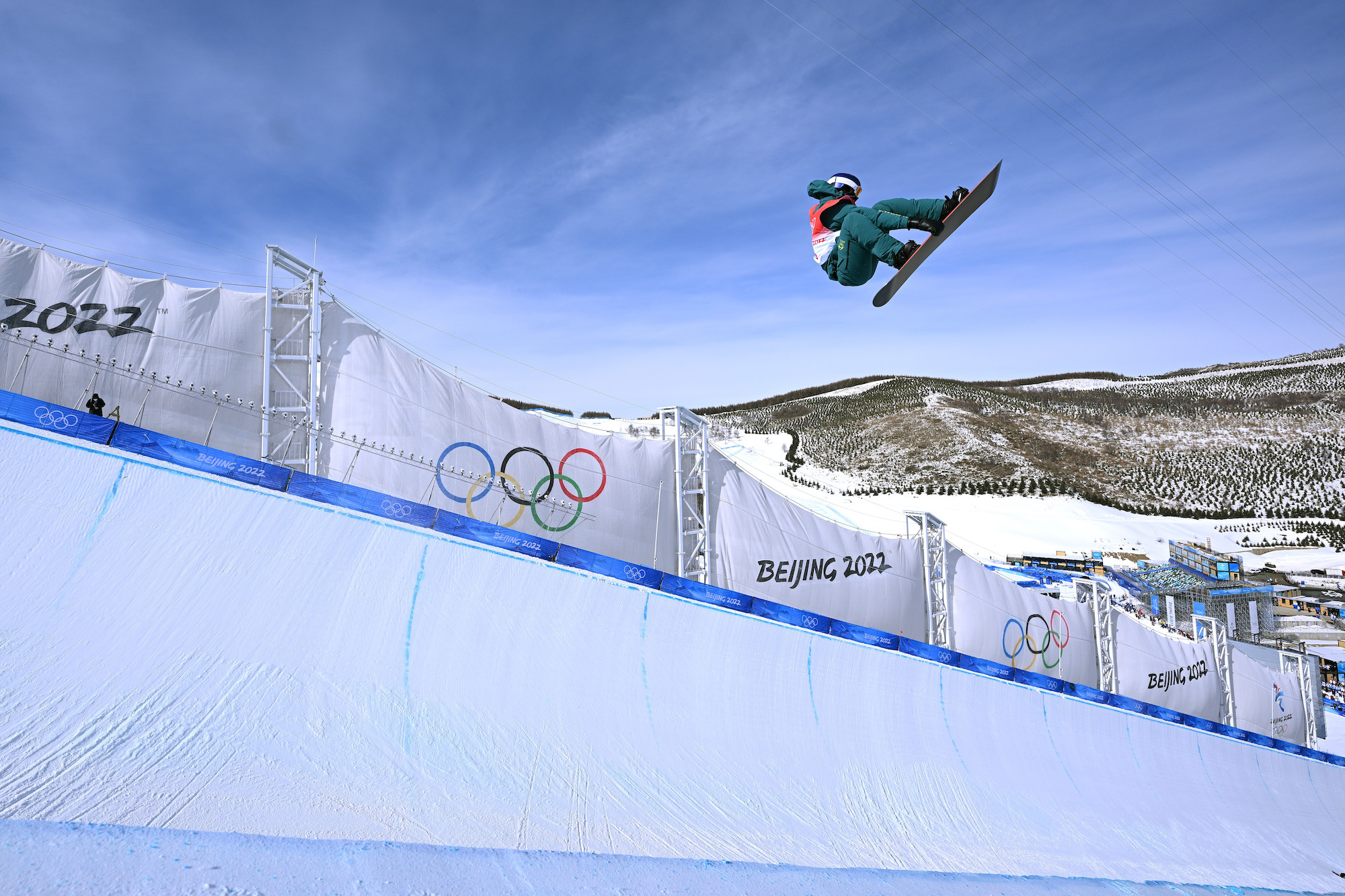 Based in Europe, James has spent months training in secret with much speculation about whether he was intending to bring out the triple cork to Beijing.
"The triple cork has been a hot topic for sure and the way I see it is that Ayumu has landed it a few times, but hasn't been able to complete his run yet," James said at a press conference on Saturday.
"I have no doubt that that will probably happen here so I've prepared for absolutely every single circumstance.
"I'm feeling really good trick-wise as well as how I'm putting my runs together so if triple corks need to happen than I'm ready and if not than I'm ready as well."
The Beijing Games will be the fifth Olympics for Shaun White, a three-time gold medallist. And they'll be the last Olympics for the 35-year-old American who is now an elder-statesman for his sport — more than double the age of some of the riders he goes against.
Back when he was a brash teen, he burst onto the scene as "The Flying Tomato" — with the shock of bright red hair, the mile-wide smile and the ability to jump straight out of the halfpipe and hover above it for what felt like days. He came up with tricks nobody else could dream of. He won everything, didn't apologize for any of it, and went about proving that his sport full of rebels and renegades could play to the mainstream, too.
Some loved him. Even more in a sport that has never fully wrapped its arms around cutthroat competition did not. What nobody could deny was that the sport had a whole different feel when White was on the mountain.
In that respect, he understands his role in this game. As he looks back on what he's accomplished, it makes whatever happens on February 10 for two qualifying runs, then, we assume, on February 11 for three runs in the finals, a little easier to live with no matter the result.
"I'm proud that at my age, I'm still doing this sport," White said.
"I'm honoured and the most proud of being able to stay on top of a sport that's ever-changing. And for this long, to show up and do some heavy tricks with the younger riders, that's very inspiring to me."
Based on what the public has seen of White this season — virtually none of his "A" material, and nary a moment at full health — there is no visual evidence to lean on to say he should be a favourite to win his fourth Olympic title.
White didn't come close to trying anything so difficult as Hiarno's triple cork in his run-up to the Olympics, which included poor finishes, an injured ankle, a broken binding at one contest, a bout with COVID-19 and a late, emergency trip to Switzerland for a contest he needed to sew up his spot on the US team.
But he has been working away in Colorado over the last half of January.
His coach, J.J. Thomas, is the first to concede that the Japanese, along with Australia's Scotty James, would all be favoured ahead of White, "but Shaun, he's the kind of guy who could click tomorrow and disrupt that entire thing."
"And I think he's just doing a great job of taking it for what it is and really just enjoying this curtain call," Thomas said.
The medal contending finals are to be held this Friday.