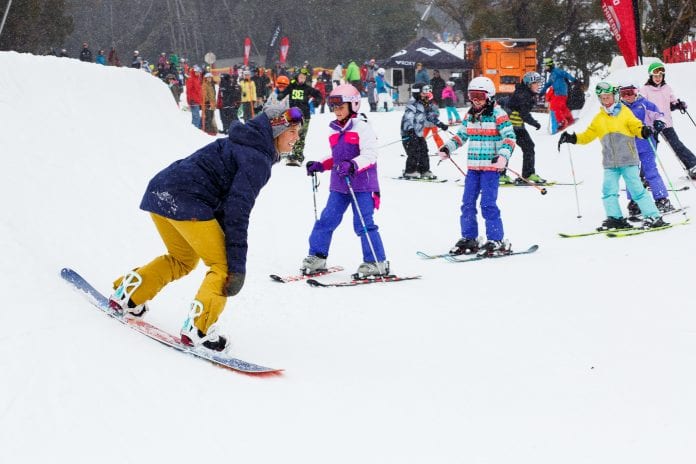 The most anticipated and fun event of the school holidays the Torah Bright Mini Shred supported by Toyota is on in Thredbo on Sunday July 15 for kids 17 and under.
Torah has gathered an all-star line-up of Australian Olympians and legends to be guest coaches for the 2018 event, after inspiring us all in Pyeongchang they are sure to bringplenty to this year's Torah Bright Mini Shred.
The coaches are some of Australia's best from the Pyeongchang including Olympic silver medallist Jarryd Hughes, Toyota Ambassador Belle Brockoff, Jess Rich, plus other Olympic legends including six time Para Olympic Gold Medallist Michael Milton, Dual Olympians Manuela Berchtold and Scott Kneller. Plus local legends including Jye Kearney, Charles Beckinsale and many others.
All about inspiring the next generation, the Torah Bright Mini Shred gives kids the chance to ski and snowboard with their friends, pick up tips from the industry best and learn to progress in a super fun environment.
"The Mini Shred is my favourite day of the year. It's fun, it's about making new friendsto shred with and learning new things. Seeing the talent level of little Aussie shredders is amazing" says Bright.
"It's incredible to have such an brilliant line-up of inspiring athletes and Olympians to share advice, tips and stoke with all the kid. It's going to be an amazing day. The coaching line up this year are all Aussie snow legends and they will be sharing their skills and knowledge with the littlies.
Plus Jarryd, Belle, Michael, Jess, Manuela and Scott are just as pumped as the kids. I can't wait to see everyone get stoked on the day. You might even find Jarryd flashing his new Olympic medal."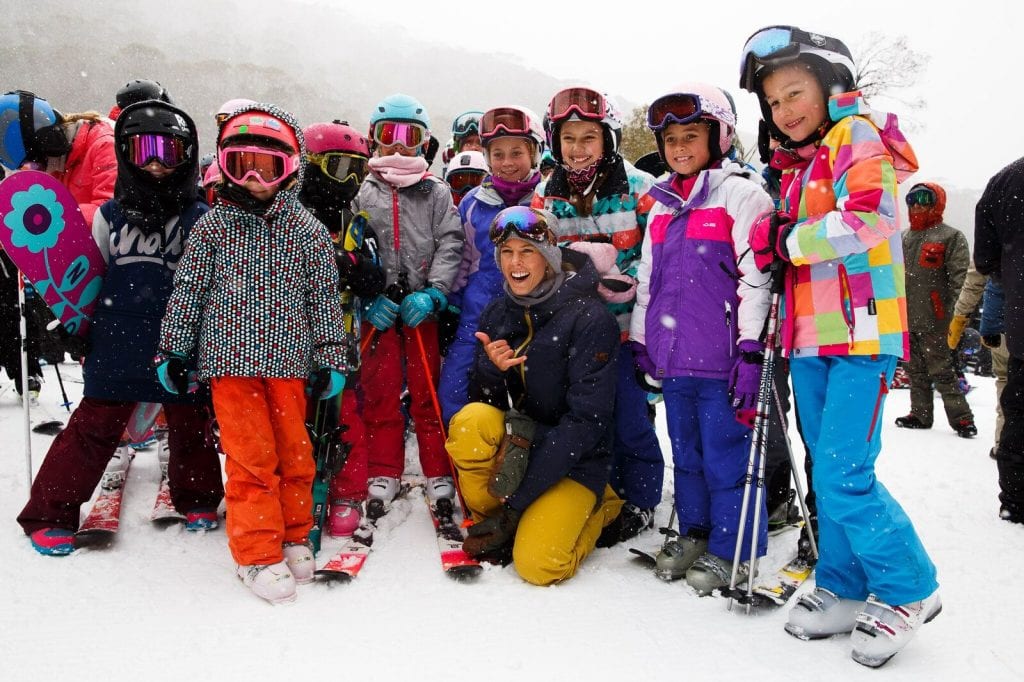 The Thredbo terrain park crew develop one of the coolest mini terrain parks for the event with a sweet jib and jump line, transitions and rollers – all mini size just ideal for learning. 
COACHES: Snowboarders
Torah Bright – Olympic Gold & Silver Medallist

Jarryd Hughes – Olympic Silver Medallist, X-Games Gold Medallist
Belle Brockoff – Toyota Ambassador, Dual Olympian

Jess Rich – Pyeongchang Olympian

Jye Kearney – Local Legend

Charles Beckinsale – Professional Snowboarder
COACHES: Skiers
Manuela Berchtold – Dual Olympian

Scott Kneller – Dual Olympian

Michael Milton – Summer and Winter – multiple Gold Medallist.

Harrison McInnes – Australian Freeskier

Thomas Waddell – Australian Freeskier

Dan Heckenberg – Australian Freeskier
For everyone on the day there's a signing session with Torah and the coaches, a sausage sizzle, DJ, a Toyota Australia ice sculpture, C-HR car display and giveaways thanks to Roxy and Rhythm Snow Sports. The event wraps with the highlight of the day, the mass group dance.
The Torah Bright Mini Shred event is free but sign up on the Thredbo website and donate $5.00 for charity to guarantee your Torah Bright Mini Shred event bib.