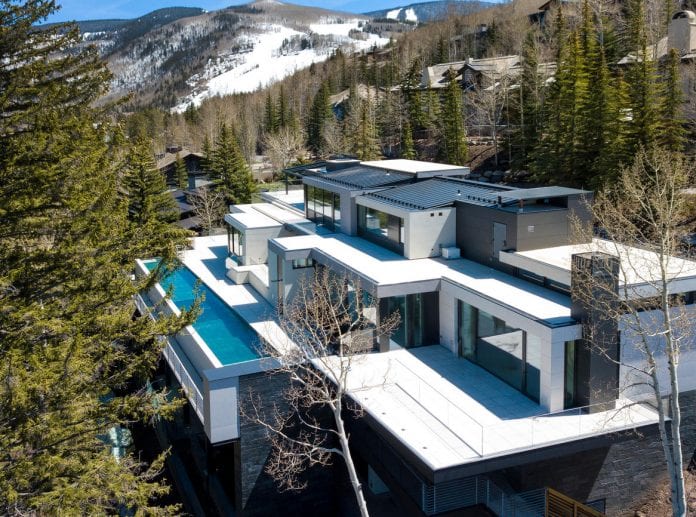 If you've got a spare few tens of millions lying around in 2020, then, well, you might be interested in this home in Vail to add to your collection, right?
This mega ski home known as Apogee House, is skipping distance to the chairlift and bang smack in the middle of Vail so you can stumble home after après. Though the open air rooftop with fire place just begs for a select few friends to create your own après fun at the end of a day burning the thighs in the back bowls.
You'll find the 6 bedroom 8 bathroom shrine to modern design at 165 Forest Road. Bring your swimmers as the feature piece is the 75 foot (22 metre) suspended glass bottom swimming pool.
Add an inside spa with waterfall, sauna, cold plunge pool, hot tub and massage room and a gym and yoga studio and you have your own private destination spa retreat.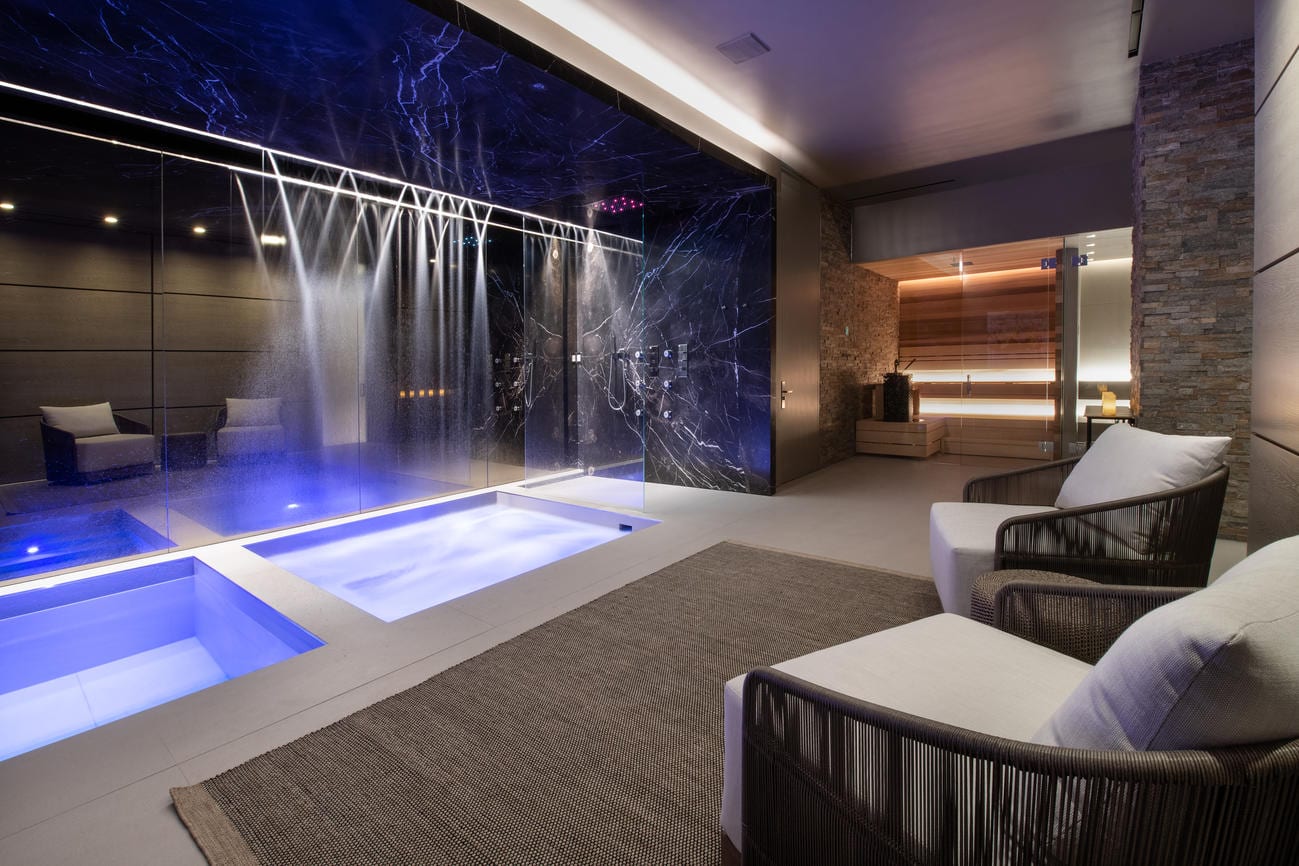 Gore Range views are standard, there's a freestanding elevator with glass ceiling, so remember to look up, and the home features more glass view corridors and sliding walls to bring the outside in.
All the outdoor decks are heated and the four car garage comes with both a dog shower and a car rinse.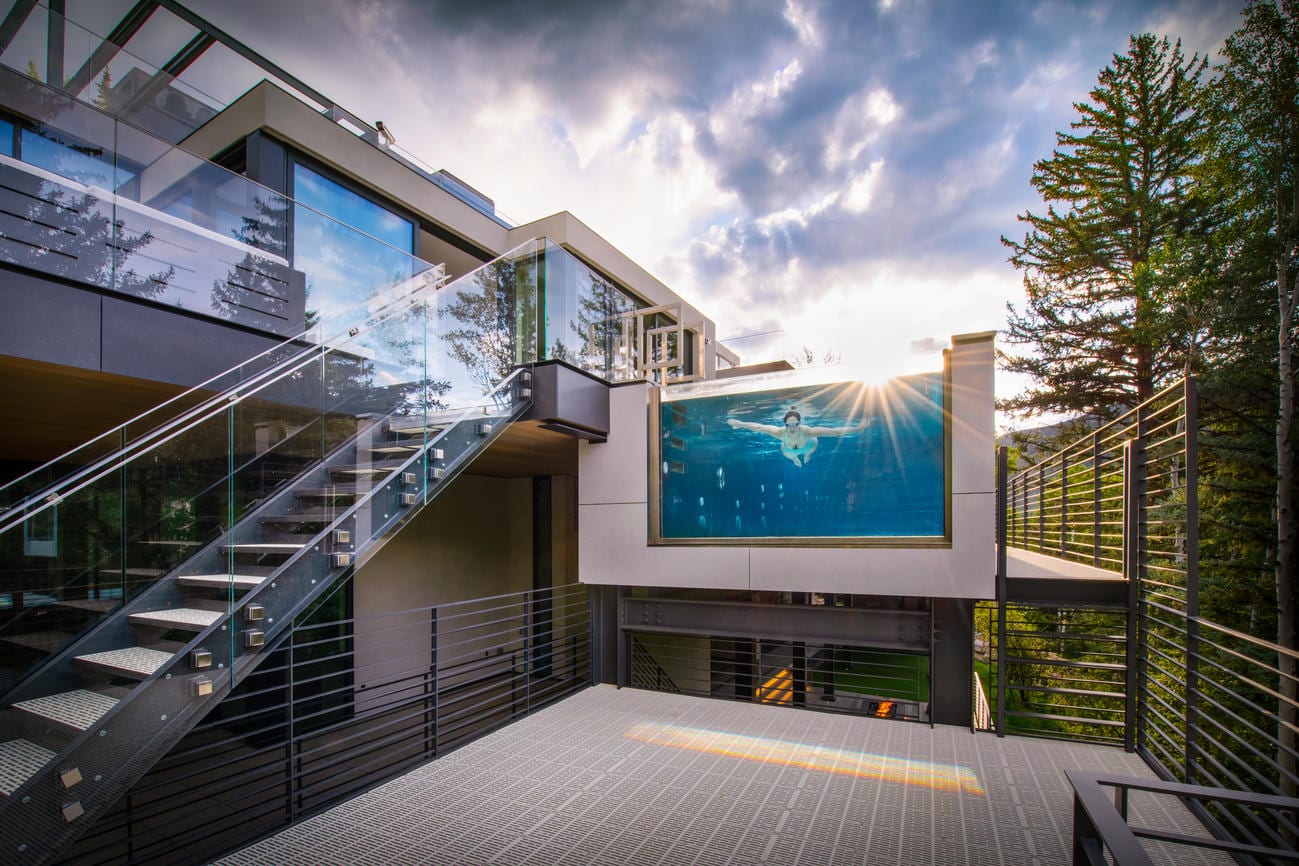 The front door is bronze, of course. There's a wine room, a media room with wet bar and a library with glass feature wall. Naturally.
Did we mention backup generator and Tesla charger batteries? We should have. We should also mention the price.
USD$45million – that's AUD$61.7million. No biggie. Though I can think of 1000 other ways to spend that kind of money, if I had it, which I don't.
Still interested? Find it here.
---
Please help SnowsBest survive  2020 and remain your independent source of snow news with a "Covid contribution", from as little as $1, so we can continue to deliver the news and content you value in a year when we need each other most. Contribute here.
---