In case you missed the memo, multi-day lift tickets are so 2014.
No serious skier walks up to the ticket window and forks out $300-plus to use the lifts in one resort for a few days any more. Savvy ski bums now know the real value is in buying a multi-resort season pass that offers year-round skiing around the world – often for a little more than the price of a five-day ticket.
The best-known of these golden tickets are the Ikon Pass and Epic Pass. But which one offers better value for money? We've done the research for you and gathered the stats to call a winner.
.
A 'short' history of Epic and Ikon
The ski resort pass game changed forever when US ski giant Vail Resorts introduced the Epic Pass back in 2008. At that stage it was a ground-breaking initiative: offering unlimited and unrestricted lift access to a handful of popular Colorado resorts for an entire season, for just $US579 back then (about AU$780).
It was also a bargain for Australian skiers travelling to the US and wanting to try several of the 'big' Colorado resorts like Vail and Breckenridge – especially when it cost almost AU$150 for single-day tickets at the notoriously expensive Vail.
Vail bought and added new resorts to the Epic Pass every year including Park City in 2014. Things really ramped up for Australians in 2015, when Vail Resorts bought Australia's Perisher for $176.6 million and brought Perisher under the Epic Pass umbrella. Then they bought the big one Whistler Blackcomb. Most recently they announced the purchase of Crested Butte and Steven's Pass.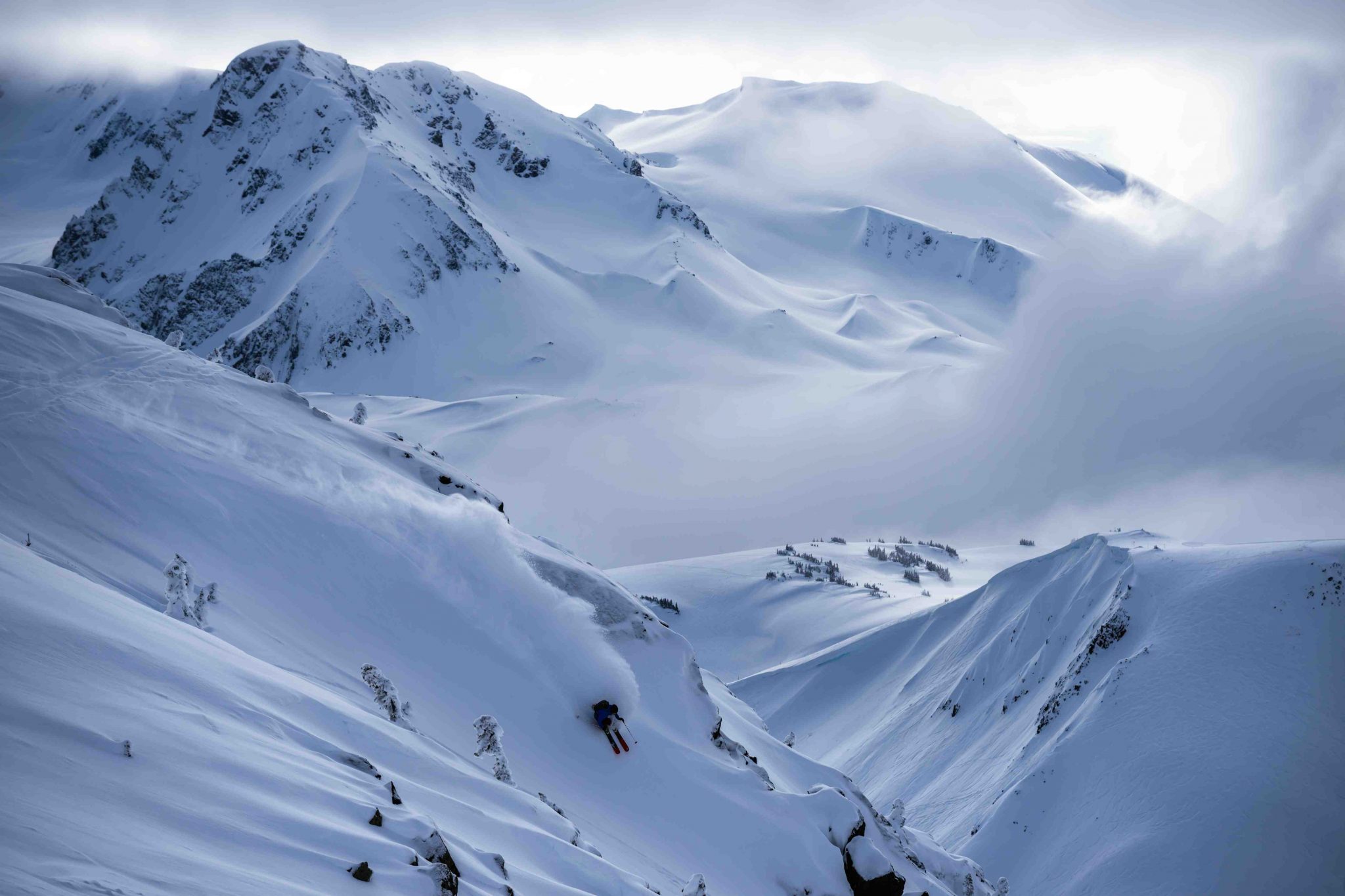 Not to be outdone by Vail's multi year dominance, Aspen's Crown family teamed with Squaw's KSL (they already had projects at Snowmass) and in 2017 bought Intrawest for US$1.5 billion. Translated? They now owned Steamboat, Winterpark and CMH heli skiing. The ski world went crazy and three days later the purchase of Mammoth was added and then Squaw. Four months later they bought Deer Valley in August last year.
But it wasn't until earlier this year the company announced their name, Alterra Mountain Company, and then a month later their season pass offering, the Ikon pass.
Phew. That was an exhausting 12 months. 
So what's great about Epic?
Adding Perisher to the Epic Pass has been a real gamechanger for Australian international powder hounds who travel but also like to ski at home.
Vail Resorts released the Epic Australia Pass in place of the previous Perisher Freedom Pass. While this was mainly for Perisher season pass holders savvy Australians in Victoria could still benefit greatly buy purchasing without ever skiing one day in New South Wales.  
The Epic Australia Pass starts from AU$799 if you buy in October for the following year, you can then ski Perisher throughout the southern hemisphere winter and scoot over to the US, Canada, Japan and Europe for the northern on the same ticket.
If you aren't beginning to see the value here, let me put it this way: a one-day ticket to Vail costs the equivalent of about AU$200.
You'll only need to ski four days in Vail to make the purchase worthwhile.
One drawback the Epic Australia Pass does have is that you can't use it on blackout dates during peak periods, like US public holidays, and you only get 10 days combined between popular resorts Whistler Blackcomb, Vail and Beaver Creek. You can also only use it for five consecutive days in Hakuba and you won't get to ski at Telluride or the Resorts of the Canadian Rockies partners. 
However, if you want to ski for longer, you can upgrade to the unrestricted Epic Pass for about AU$375 – making the total purchase price AU$1175 and get unrestricted access to all 19 Vail owned resorts (see below) plus seven days at Telluride, seven days combined at Fernie, Kimberley, Kicking Horse, Stoneham, Nakiska and Mont Saint Anne and five days at Hakuba.
This will also give you access to a number of iconic European resorts like Les 3 Vallees in Frances and the Arlberg in Austria. An absolute bargain compared to what we once paid pre Vail Resorts Perisher purchase.
The owned Vail resorts on the pass: Vail, Beaver Creek, Whistler Blackcomb, Breckenridge, Park City, Keystone, Heavenly, Northstar, Kirkwood, Stowe, Wilmot, Afton Alps, Mt Brighton, Perisher, Arapahoe Basin, Okemo, Mount Sunapee, Crested Butte, Stevens Pass.
The partnered resorts on the Epic Pass (with limited access): Telluride, Fernie, Kimberley, Stoneham, Kicking Horse, Nakiska, Mont Saint Anne. Resorts of Hakuba Valley Japan and 30 European resorts including Paradiski, 4 Vallees, Les 3 Vallee, Tignes-Val D'Isere, Skirama Dolomiti, Adamello Brenta.
What about Ikon?
While the world expected an 'unlimited skiing at every resort they owned' style pass, akin to the Epic Pass, what they got was something different. A combination of Alterra Mountain Company owned resorts plus a series of 'partner' resorts to make up 25 resorts (plus CMH) on the one Ikon pass.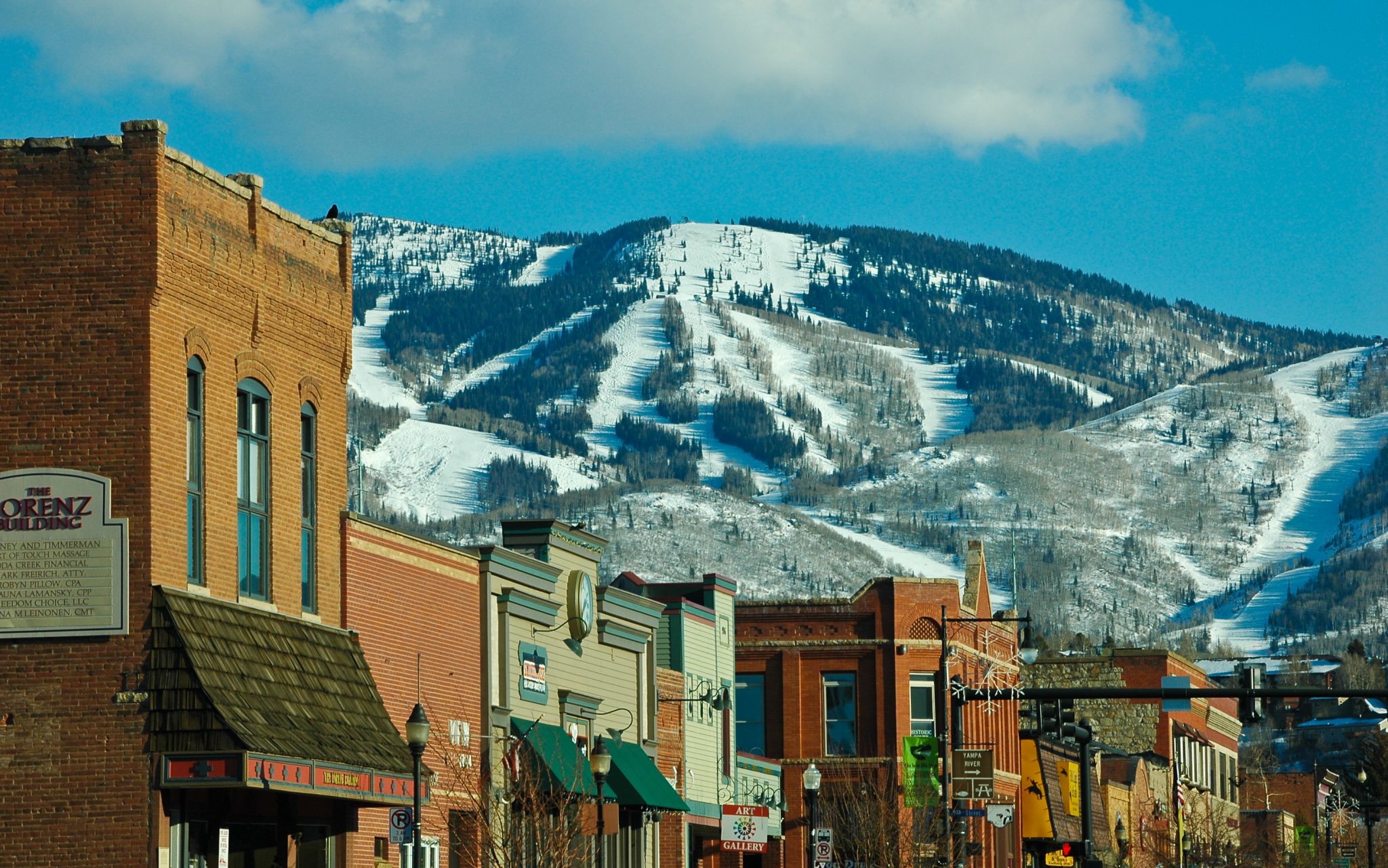 It's all in the details
Ikon has two options – the budget version Ikon Base Pass starts from US$699 (about AU$940) and has unlimited access no blackouts to seven destinations – Tremblant, Winter Park, Copper Mountain, Big Bear, Blue Mountain, Snowshoe and Eldora. Plus unlimited access with 10 days of blackouts to Mammoth, June and Squaw.
Then five days access each to Steamboat, Jackson Hole, Big Sky, Stratton, Killington, Sugarbush, Revelstoke, Deer Valley,  Aspen Snowmass. Then five total between Snowbird and Alta, five total between Loon, Sunday River and Sugarloaf and five total between Lake Louise, Banff and Norquay.
Still with me?
The second Ikon option is the full version without blackout dates so you can ski when you want. The Ikon Pass starts from US$999 (around AU $1340). This offers unlimited access at 12 resorts – Mammoth, Steamboat, Stratton, Squaw Valley Alpine Meadows, Tremblant, Winter Park, Big Bear, Copper Mountain, Snowshoe, June Mountain, Eldora and Blue mountain. 
Then seven days at Jackson Hole, Big Sky, Killington, Sugarbush, Revelstoke, Deer Valley and a total of seven days between Aspen Snowmass' four resorts, seven days between Alta and Snowbird, seven days between Loon, Sunday River and Sugarloaf and seven days between Lake Louise, Banff and Norquay.
There are other benefits to the passes including early booking privileges for CMH heli skiing and the usual buddy discount passes.
Alterra Mountain Company owned resorts on the pass: Steamboat, Winter Park, Squaw Valley Alpine Meadows, Mammoth, June Mountain, Big Bear Mountain Resort, Tremblant, Deer Valley, Stratton, Snowshoe, CMH Heli Skiing
Alterra Mountain Company 'partner' resorts on the pass: Aspen Snowmass, Copper Mountain, Eldora, Jackson Hole, Big Sky Montana, Killington, Sugarbush, Blue Mountain, Ski Big 3, Revelstoke, Sunday River, Sugarloaf, Loon, Alta, Snowbird.
Finally, which is better for Australians?
Obviously, if you like to ski at Perisher then Epic is for you. At this stage, Ikon doesn't cover any Australian resorts, which is the obvious advantage of the Epic Australia and Epic Pass.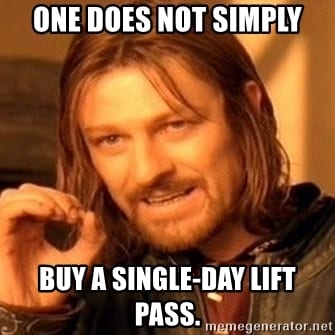 The Epic Australia Pass is cheaper than Ikon and covers some incredible terrain and powder playgrounds. The first and third largest ski areas in North America – Whistler Blackcomb and Park City – are both on the Epic Pass, and Vail Resorts reckon that the skiing on Epic Australia works out to just $2.73 per day (assuming you ski every allowable pass day of southern and northern winters). 
If you upgrade to the unrestricted Epic Pass you get a total of 65 resorts across four continents including Europe and Japan. Numbers that are seriously hard to beat.
But it really comes down to what resorts you want. More Australians tend to ski in North America than Europe and even more in Japan but we do tend to go for longer periods, at least two weeks so the Hakuba five day deal on Epic isn't as appealing and the seven days at Aspen isn't long enough. 
The Ikon passes are slightly more expensive and only cover 26 resorts in the US, compared to 64 on the unrestricted Epic Pass. But you can't necessarily put a dollar value on the Ikon Pass – simply because so many of the pass destinations are iconic.
All the 'bucket list' resorts you ever dreamed of skiing – Steamboat, Jackson Hole, Deer Valley, Aspen Snowmass, Squaw, Mammoth, Big Sky and Revelstoke – are all covered albeit limited days at some. Did someone say road trip?
There are, however, a lot of resorts on the Ikon pass that Australians just wouldn't travel to and obviously those resorts cater for the domestic market, but then Epic has those too. Wilmot, ahem.
The bottom line is that Epic has better dollar value based on tangible, quantifiable markers. But Ikon is unquantifiable and skiing isn't always about money.
Ikon is the guy she tells you not to worry about, or the extra pair of expensive powder skis you probably don't need. At some point, you'll want to give in to temptation. 
UPDATE JUNE 26: THREDBO JOINS THE IKON PASS