What can we say? Whistler Blackcomb is the biggest ski resort in North America.
With over 8000 skiable acres spread out over two mountains, the highest gondola in the world and a village that's full of endless fun things to do, you're going to need to maximise your time to see the very best of everything this incredible resort has to offer.
We've consulted the locals for the ultimate list of do's and don'ts, so that you can get planning way before your Whistler adventure even kicks off.
DO take a free tour to get to know the mountain
Not many things at ski resorts are free, so when they are, you have to take full advantage. The free mountain tours at Whistler are such a great opportunity to get to know the mountain through the eyes of a local host, who will show you their favourite spots and make sure you're oriented with the mountain before sending you off to explore on your own. Find them daily for intermediate to expert skiers and snowboarders from December through to April, meeting at 11:15am at the top of Whistler and Blackcomb mountains.
Always been curious about avalanches and how patrol go about mitigating the risk? This is your extra-lucky day. Whistler Blackcomb Ski Patrol run free Avalanche Awareness Tours that go for half a day and cover off safe travel, terrain evaluation, avalanche phenomenon, control measures within boundary, avalanche safety equipment and rescue techniques. Meet at the Avalanche Hut at the top of the Blackcomb Gondola and leaves at 12:30 p.m. for a 2.5-hour tour.
And last but not least, the non-skier and non-snowboarder is even catered for, with off-ski Mountain Host program running for two hours daily; they include a tour of both Whistler and Blackcomb mountaintops, as well as a trip across the epic PEAK 2 PEAK Gondola.
DON'T just get out there and wing it
200 marked runs. 16 alpine bowls. Three glaciers. 37 lifts. And over 1500m of vertical over both Whistler and Blackcomb mountains. All covered in over 11 metres of snowfall per year. Just in case those numbers don't mean anything to you, let us be clear: this resort is BIG and deserves respect.
Plan ahead, study the trail maps, get oriented, be careful, ski with a buddy, and remain aware of conditions as they change.
It's the mountains, after all.
DO book in for first tracks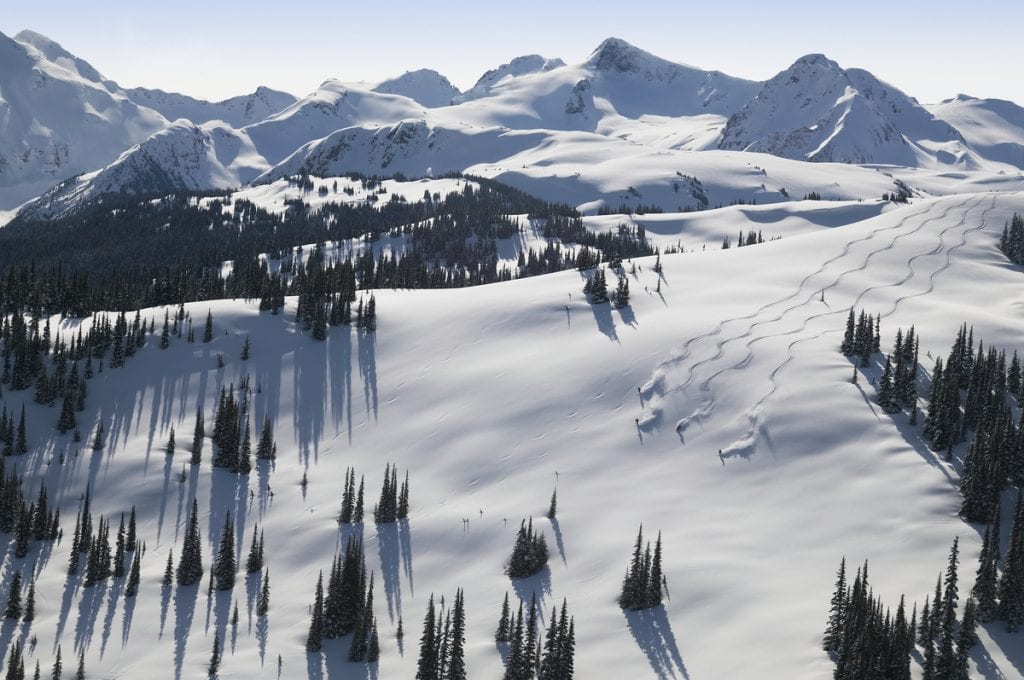 With breakfast AND some of the best runs of your life included, first tracks at Whistler Blackcomb is the ultimate thing to tick off the skiing and boarding bucket list. Check the forecast for a good powder day and purchase your tickets at Guest Services the day before – they're limited to 650 tickets per day, so you want to get in quick.
Then get on the Whistler Village gondola between 7:15 and 8 a.m. for a mountain-sized breakfast buffet at the Roundhouse Lodge along with a cup of freshly brewed coffee. Listen out for the "runs are open!" call and get out there to do laps of the sweet, fresh powder or perfect corduroy before the mountain opens to the public. Rinse and repeat every morning if you want to, because tickets are only ever around the CAD$25 mark.
DO get excited about the food
It's rare to get excited at the thought of ski resort food – overpriced hot chips and wilted salads, anyone? – but Whistler is a huge exception. With so many options around the village, the food has to be more than good.
Aussies missing their meat pie fix have to visit Peaked Pies, a bakery run by an Aussie-Canadian couple who serve up handmade Aussie pies, including savoury, sweet and breakfast pie options, along with lamingtons, Anzac biscuits or vanilla slices for dessert.
When it comes to on-mountain dining options, head to Crystal Hut on the Blackcomb side for the waffles, which get rave reviews and are well worth the ski break. Load up on chocolate sauce, whip cream and berries and get really well-fueled for the ski day ahead.
Credit card feeling the strain of the ski holiday? No worries. Head to El Furniture Warehouse which offers up a $5.95 food menu all day, every day. You can get just about anything – including poutine, salads, crispy man n cheese, burgers, fish tacos, the list goes on – and tip them and STILL get change from a $10 note.
DON'T be worried about not being able to get a good coffee
North America isn't known for their coffee, but there is a major benefit in heading to Whistler. There are plenty of Aussies there, and they know how to make a very decent flat white. Visit the team at Mount Currie, who are self-confessed coffee geeks that will do everything in their power to make you the best coffee available in Whistler.
They also offer a variety of breakfast and lunch options for those wanting a snack alongside their coffee, with everything made in-house using organic free-range eggs.
DO après the right way
Two words for you: champagne sabering. Head straight to Bearfoot Bistro when the lifts close and get ready to learn a tradition that dates back to the Napoloenic era. Grab a saber, grab a bottle of bubbly and learn how to swipe the top right off that bottle, then get your cork all packaged up in a presentation box to take home.
Bearfoot's owner, Andres St Jacques, broke the Guinness World Record for the most Champagne bottles sabered in a minute back in 2005, so you know they mean business when it comes to swinging sharp things at bottles of champagne.
DON'T miss an opportunity to get pampered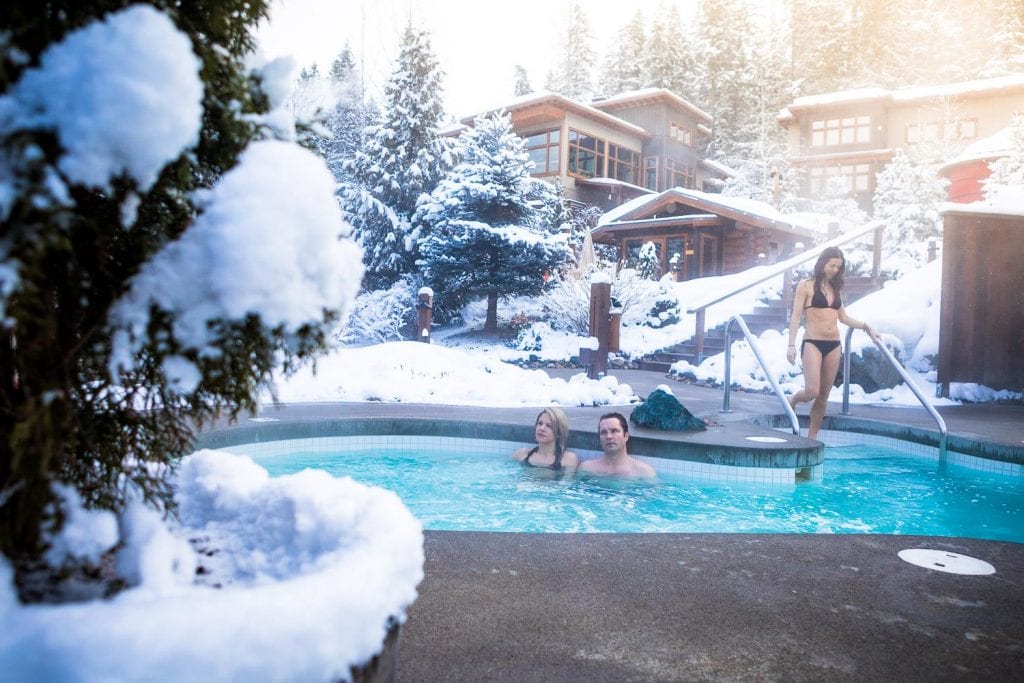 It's your holiday, after all, and you can't pass up the opportunity to relax and take in everything there is to enjoy at the Scandinave Spa Whistler, a traditional Scandinavian baths experience tucked away among the spruce trees.
A silent experience, you'll be completely relaxed as you switch it up between the hot installations, cold installations and relaxation areas to cleanse the body, flush out toxins and stabilise your blood flow and heart rate.
DO time your trip with some key Whistler events such as…
Like the World Ski and Snowboard Festival every April, which is five days of non-stop events and action on and off the slopes every year – including ski and snowboard competitions, music, art, photography, filmmaking and exciting nightlife, plus some of the best après spring sessions of the season.
Or the annual Whistler Pride and Ski Festival each January, one of the biggest and best gay and lesbian ski weeks in North America. The LGBTQI pride week features a packed events schedule of skiing, snowboarding, parties, arts and culture and social events. There's nothing like seeing hundreds of rainbow flags light up the slopes.
Film buffs can even visit in early December to catch the Whistler Film Festival, which is five action-packed days of fresh films and epic events to go with them all.
DON'T think you won't get powder up top if it's moist in the village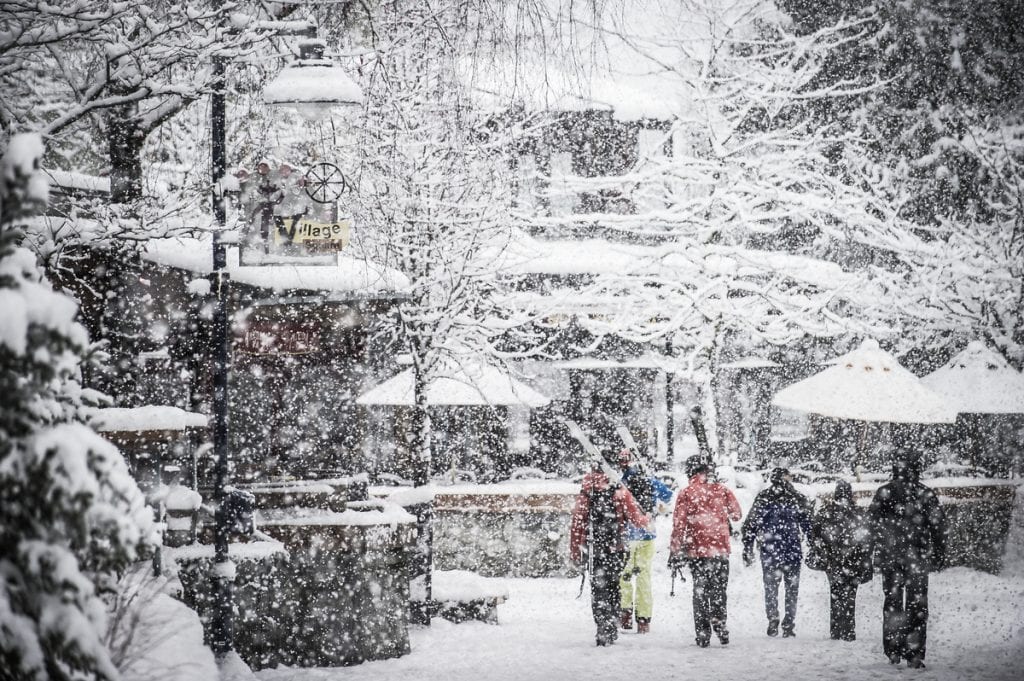 Whistler's Village boasts over 90 restaurants and 200 shops; plus a whole lot activities on offer, including snowmobiling, horse drawn sleigh rides, snowshoeing, dog sledding; zip-lining and heli-skiing/boarding. They get plenty of powder snowfall around the Village, but even if it's raining, don't stress about conditions up top.
You'll still find plenty of dry freshies to be found up there as the village is at a lower elevation. Enjoy wandering around the winter wonderland of a Village knowing that there's light, dry, fluffy powder falling at a higher elevation.
Do get a selfie at the Olympic rings
Find them in the Village and go for it. It's essentially a Whistler rite of passage. Promise.
DO get a deal
Our friends at Skimax always have plenty up for grabs and they know Whistler because they love Whistler. Check out all the deals here.