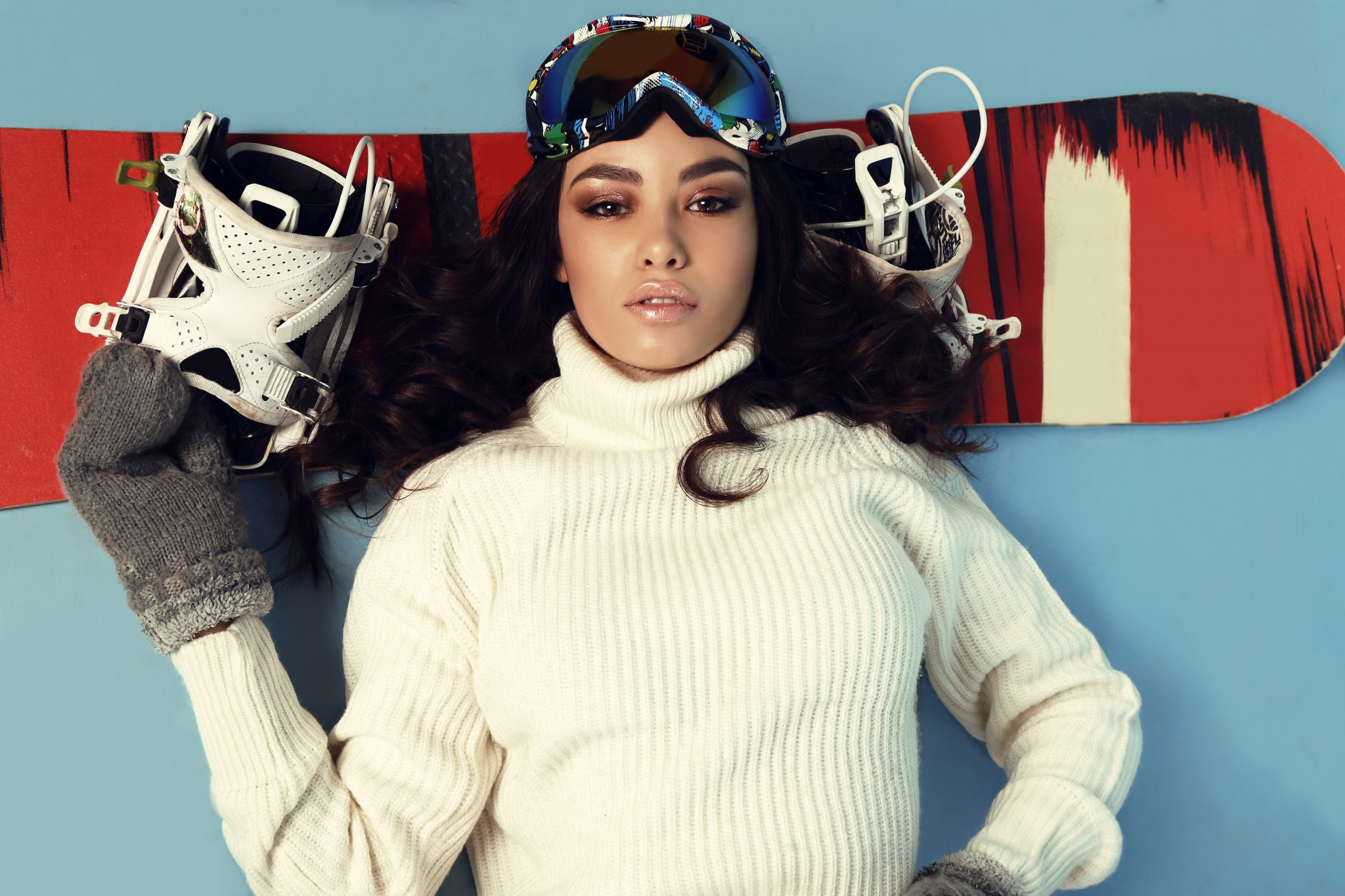 This time last year I wrote a satire piece about the Aldi ski sale. Then I was stoned for it.
Ok, that's dramatic, but the very people I was writing about threw their arms in the air (yawn) and hurled accusations of cash for comment. Clearly they didn't see the humour.
Though just for the record, I never saw any cash, not a cent. Though if I had been paid by Aldi for the amount of eyeballs that read the piece then I'd be living high on Aldi's 'Expressi' (faux Nespresso) and Just Divine (faux Tim Tams) for life.
The Aldi Ski Sale is a right of passage for anyone looking to save dollars when buying outerwear and base layers for a growing family. Despite cries of 'traitor to the ski industry' hurled at me on the internet, because it's easy there, I believe the ski sale actually supports the Australian ski industry.
Skiing in Australia is expensive. Very expensive. More expensive than skiing overseas for some. Vail Resorts bought Perisher and made it more affordable to do both home and abroad (so long as you buy the Epic Australia Pass). But you still have to, wherever you ski or snowboard, buy or hire gear, pay exorbitant amounts for average accommodation and eat your mortgage payment in on mountain restaurants.
But it is what it is and what Australia is, is a birthing ground for the global ski industry. We are the number one international inbound market to Colorado, Utah, British Columbia, Japan and beyond during the winter months. Our patronage is, in the words of Aspen Snowmass CEO Mike Kaplan, 'critical' to overseas resorts who understand how to cater for us and our patronage is even more critical to our home resorts.
We are also, until more recent years, loyal. We ski in Australia because we can. The truth, however, is that not all of us can anymore.
Australia's household debt ratio is 212 per cent, the fourth highest in the world. Add rising property prices and rents, and yes the cost of avocado toast and general living (the cost of living is 9.4% higher in Australia than the USA) and Australian ski holidays are becoming a non viable option. When you have to choose between Australia and overseas and an overseas ski trip is cheaper, then most will choose the latter.
Fourteen years ago, according to Roy Morgan Research, four out of five Australians chose a domestic ski field for their holiday. A decade later in 2013 and almost half chose overseas. Anything that reduces that cost of skiing and helps keep Aussies skiing at home first (and then abroad) then helps the Australian ski industry.
I know that home town ski retailers have been hit hard. If they didn't keep up with the move to digital e-commerce then they closed up shop. Those that did keep up could hardly compete with the cheaper prices of retail websites coming out of the USA and had to get innovative. Though with the weaker Australian dollar even buying in the USA is no longer a bargain.
So, yes, I know the Aldi Ski Sale hits our local retailers. But it also creates a growing market for them.
Many who buy Aldi gear are buying their first gear. It may be for themselves, it may be for their kids. As they grow in size and increase in ski and snowboard skills then the brand of gear may become more important to them and you'll see them purchasing in store from Australian snow specific retailers.
Or you may see them buying Australian created brands like XTM outerwear, Rojo snow gear, Le Bent base layers and Oyuki gloves. I have yet to find someone who didn't forget something once they got to the snow and ended up having to buy gloves or hand warmers or socks or neck gator from a local retailer. Aldi isn't at the snow for a reason.
As for ye olde 'but Aldi are a grocery store' argument. Chanel are a couture fashion brand but they make skis and goggles and Crocs were made for boats but bet you wore them on land back in the day.
Let's also remember that the money saved on ski gear at Aldi may be spent on hot chocolates at a local on mountain restaurant or an extra night's accommodation in the local Australian ski economy. Hell, they may even buy petrol from an Aussie petrol station in order to drive to the Aldi ski sale.
As for ski snobbery. Those of you who laugh at those on the slopes wearing Aldi gear are the very people who didn't laugh at my hilarious satire piece about those who laugh at those on the slopes wearing Aldi gear. Last I looked the mountains are there for everyone to enjoy, not just those who can afford it five times over.
There's a lot to be learned from the Aldi Ski Sale. That Australians want value for their snow money, that Australians like a bargain, that Australians will turn their backs on you if you try to rip them off and Australians will do what it economically takes to get their time on snow. That's good intel right there for any industry marketer.
Here's an idea, why not partner with the Aldi Snow Sale and offer your Australian made snow product at super discounted price for one day only each ski year? Why not offer a discount on your lift pass for those that purchase an Aldi product on sale day? There's so many ways to embrace the Aldi ski sale in your own industry favour which, in turn, benefits everyone.
Now, go forth, pitch that tent in line tonight, elbows up and charge come sale door opening time tomorrow.
If you need me, I'll be here fending off the trolls.
This is NOT a Sponsored Post. If a post is paid for it will always be marked as Sponsored Post as the byline.