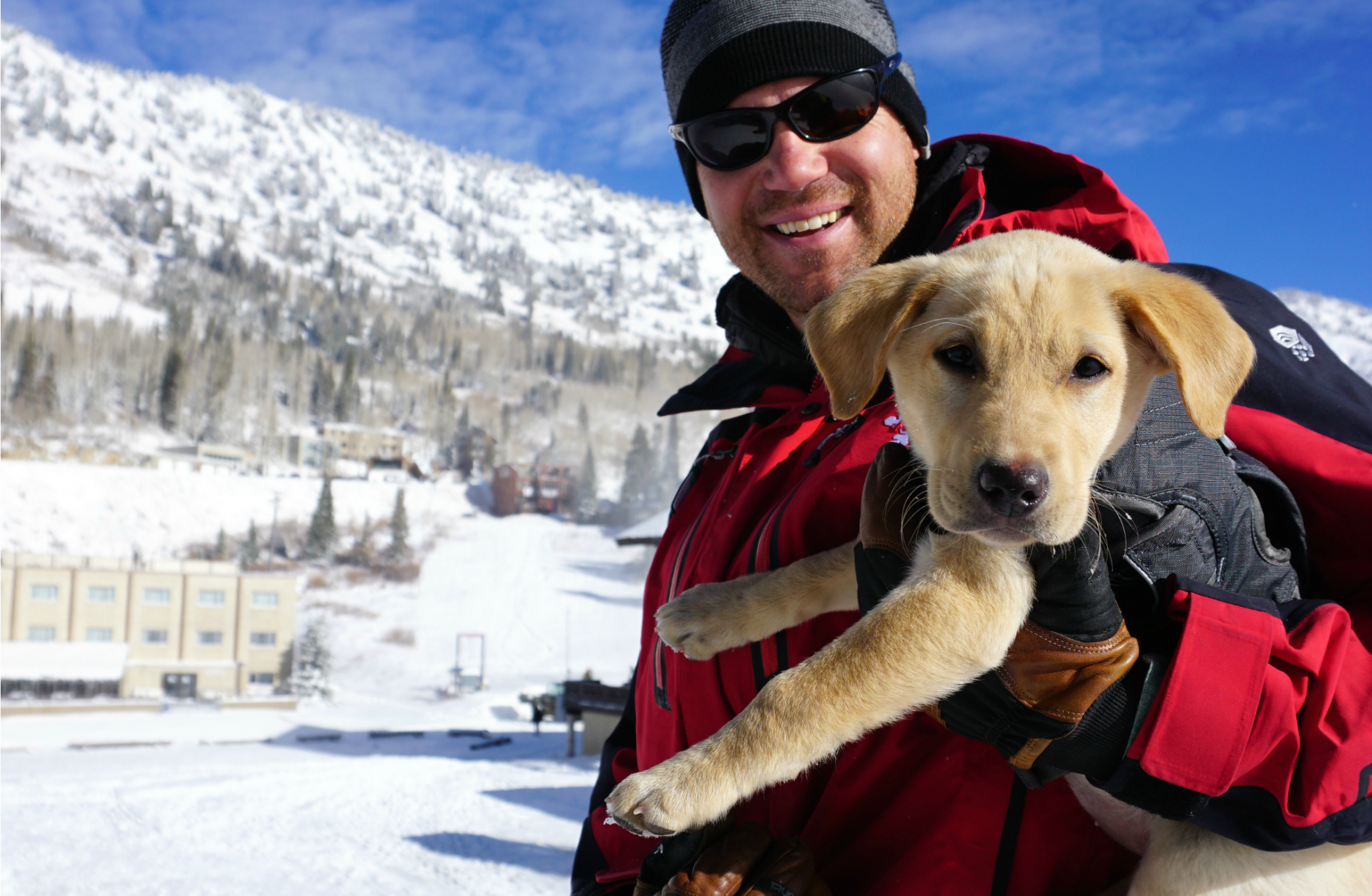 There's a reason we love ski patrol puppies, and it's not just because they could save our life.
I am a sucker for a ski patrol dog. Who isn't? All that powder snow and long furry limbs. Throw them on the back of a man in ski patrol uniform and well, I may just pass out and need immediate ski patrol attention.
But then who doesn't gush when they see a ski patroller and his/her puppy on a chairlift or on a social media feed. In today's anxiety ridden world we all need more puppies.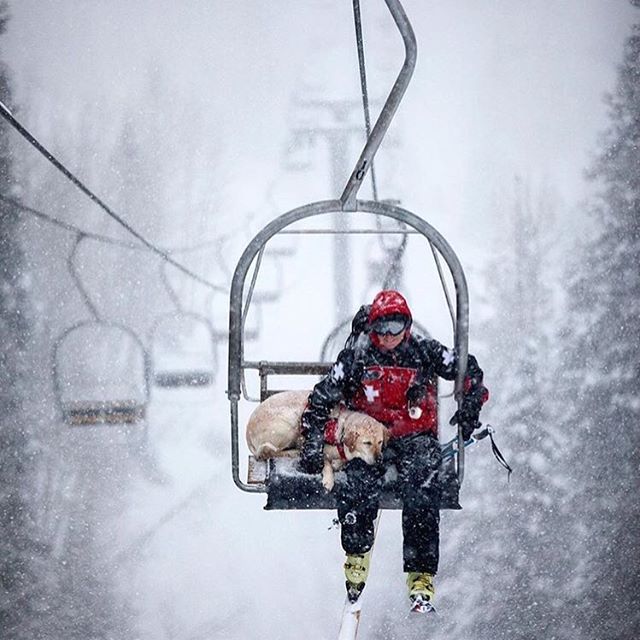 As it turns out there's a scientific reason for our puppy obsessions, especially if you have ever suffered from depression or anxiety. The simple act of petting a dog can reduce blood pressure,  relieve physical pain and help heart attack patients live longer.
So imagine my stress reducing delight when I was informed I had a date with Lucy, the 12 week old ski patrol puppy in training at Alta Ski Area in Utah.  Dave Kelly, her human ski patroller, chose Lucy from a litter of puppies that have a lineage in hunting, military, ski patrol and more so he knew whichever puppy he chose would be highly trainable and intelligent. They are also bred smaller as smaller avalanche dogs are easier to handle, which is why little Lucy looks so precious at three months old.
"I think Lucy's cuteness level is peaking at just the right moment" laughed Dave. "The US election created some serious stress and divide for many and whenever and wherever there's stress there should be puppies."
We couldn't agree more Dave. Puppies are known to reduce cortisol output in humans, the stress related hormones that make us retain weight. They are also known to increase the output of the feel good hormone, serotonin. So really they can make us look better and feel better.
But obviously there's more to ski patrol puppies than making us feel good. They play a pivotal role in avalanche rescue and a dog and his/her patroller can do the search and rescue work of at least 100 patrollers without a dog. They also work hard as resort ambassadors with programs designed to teach children about safety on the mountain.
Lucy is in good hands, and not just Dave's. The Alta Ski Patrol has five rescue dogs to help teach Lucy the ways of the ski patrol world and Alta is the birthplace of avalanche rescue in the United States so she'll be a total pro.
If you find yourself in Cottonwood Canyon this season, and you should as it's only 30 minutes from Salt Lake International airport, make sure you track down Lucy and tell her what a good job she's doing.