Australia's Winter Olympic formal uniforms for the Beijing Winter Olympics next month have been revealed in partnership with Sportscraft and Volley.
Mogul skiers including World Championship silver medallist Jakara Anthony, triple Olympian Britt Cox and World Cup medallist Brodie Summers took time between the World Cup competition schedule to unveil the formal uniforms in Alpe d'Huez, France.
Beijing 2022 marks the ninth time Sportscraft has designed and supplied the official Australian Olympic Team formal uniform, continuing their incredible support of Australian Olympians that stretches back to Atlanta 1996.
The highlight piece of the uniform is the longline wool blend coat in deep navy that is lined with the names of all 265 Australian Winter Olympians, from our first Winter competitor Kenneth Kennedy in 1936 to Olympic champions like Alisa Camplin, Torah Bright and Steven Bradbury.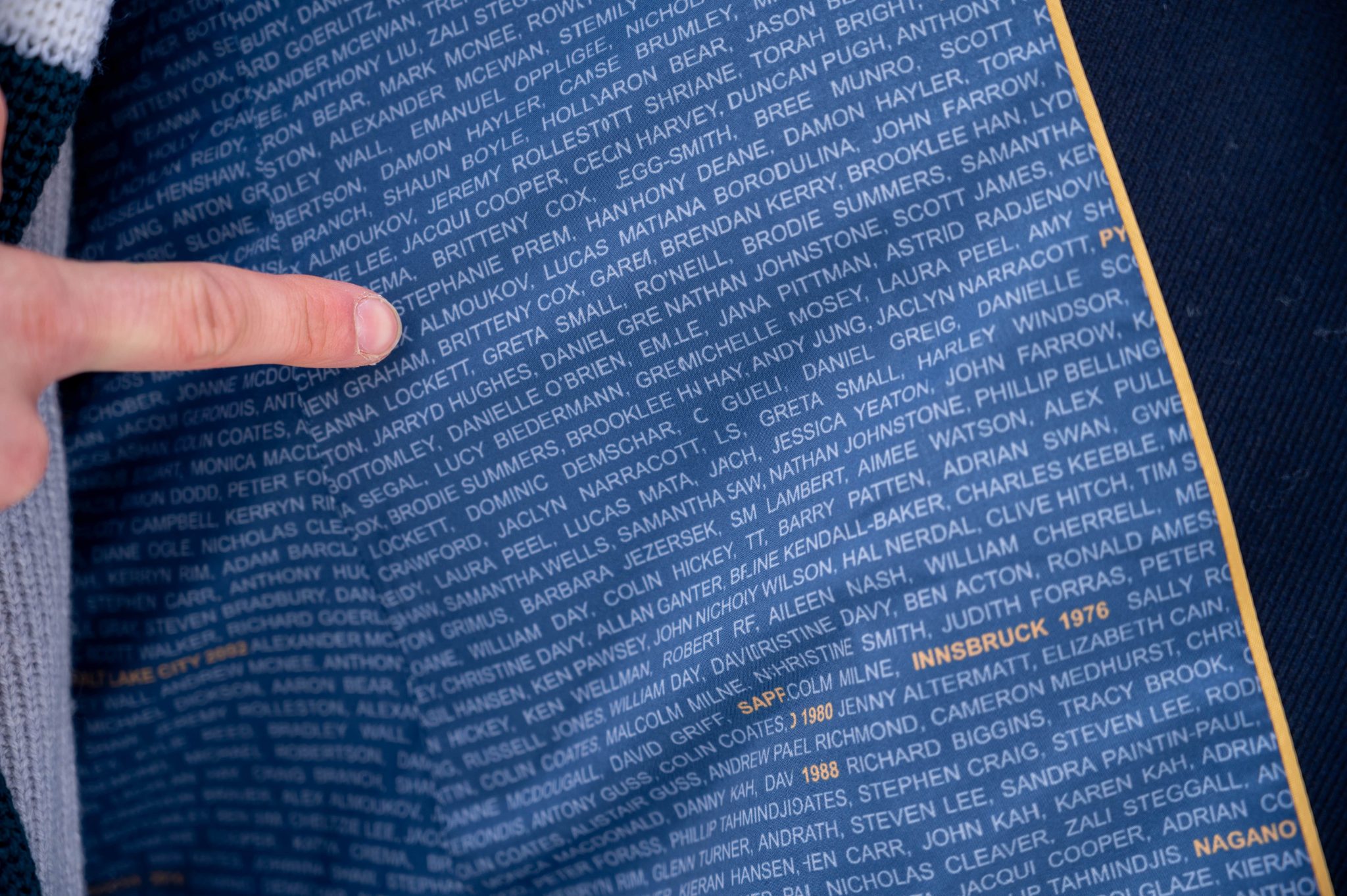 The rest of the uniform features a tapered chino pant in an emerald hue along with a grey marle crew neck knit for the male athletes or a turtle neck knit for the female athletes. The look is accessorised with the official wool scarf, neck tie and belt, meaning that the Australian team look the part at any official outings.
Volley complete the uniform with a limited edition version of the Overgrip boot, with an embossed Australian Olympic Team logo and iconic herringbone patterned sole.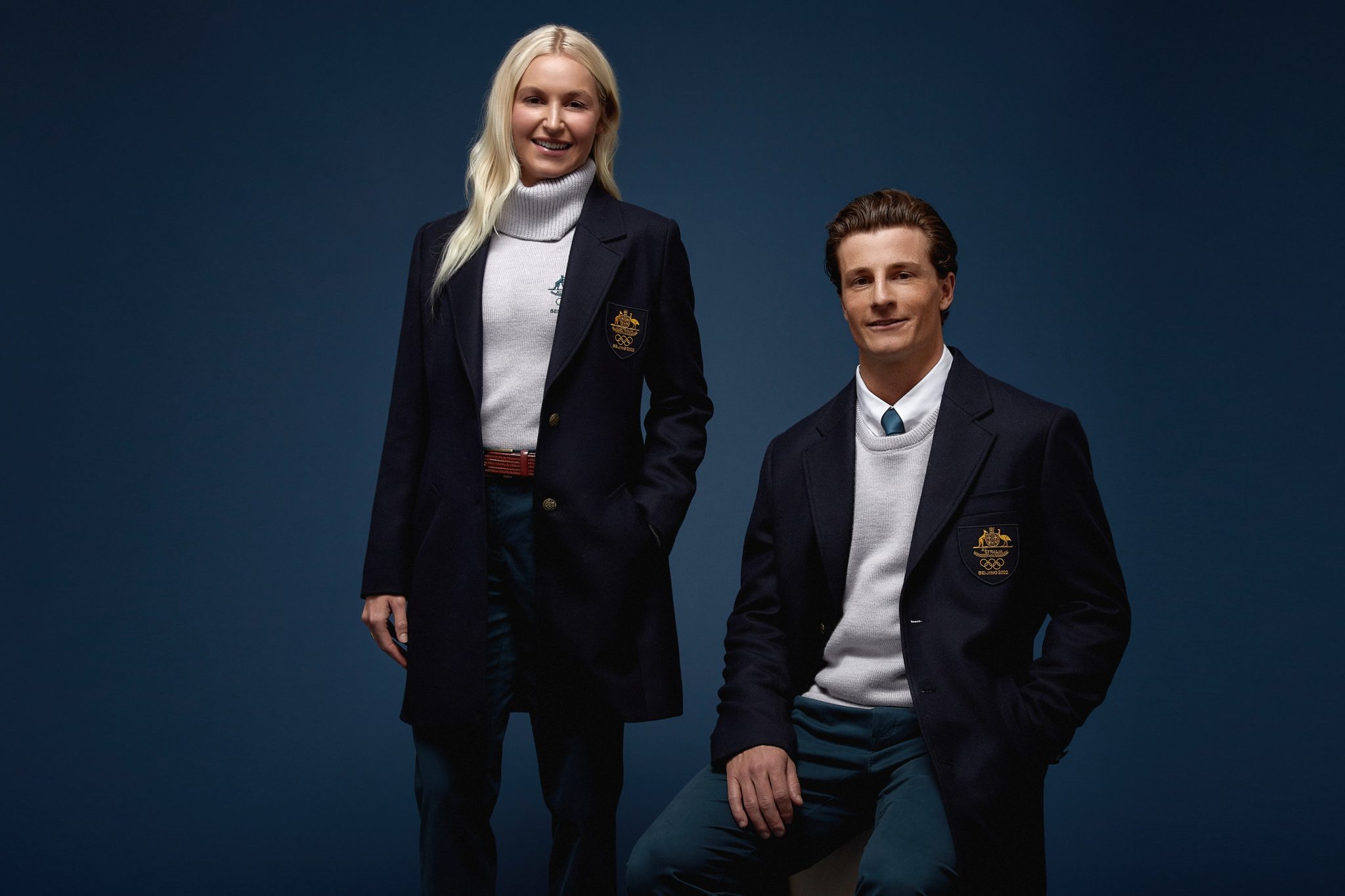 Chef de Mission of the Australian Olympic Team for Beijing Geoff Lipshut says unveiling these uniforms is a fantastic way to celebrate one month until the Olympic cauldron is lit in Beijing.
"I'm thrilled to see the formal uniforms revealed to mark today's one month to go milestone, and I know our winter athletes will treasure the opportunity to wear this uniform," Mr Lipshut said.
"Donning an Olympic uniform is an unforgettable moment for any Australian athlete, and to know you've got every Winter Olympian who has come before you, on your back, is a special touch."
With challenges of Australian travel and athletes' extensive qualification and competition schedule making an in-person event in Australia impossible, the mogul skiers revelled in showing off the uniform in their natural winter environment after the December World Cup event in Alpe d'Huez.
Designs for the Opening Ceremony, delegation and competition uniforms provided by Karbon and winter essentials including boots, gloves and accessories provided by XTM, will be revealed in the coming weeks.