The essential packing guide for skiing in Japan
Australian snow devotee, Aurora Braid, put this video edit together of travel packing essentials for anyone considering spending a season skiing or snowboarding in Japan.
It takes more than a pair of goggles and a toothbrush to take on the deep blower powder of Japan and survive. We think Braid nailed her tips in this video.
What do you think? Did she get everything covered?
WIN two return flights from Australia to ski in Bariloche, Argentina with Air New Zealand. Find out how.
---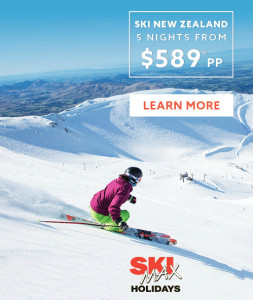 The following two tabs change content below.
Rachael is the name behind @misssnowitall and the founder of SnowsBest.com. A long time journalist and ski writer, she's been published in ESPN Freeskiing, TIME, Powderhound, Sydney Morning Herald, Action Asia, Inside Sport, Australian Financial Review, Emirates Open Skies, Conde Nast and more.
Latest posts by Rachael Oakes-Ash (see all)
Snow News is Good News
Join our mailing list to receive the latest snow news, regular subscriber only giveaways & discounts & offers from our prize partners.