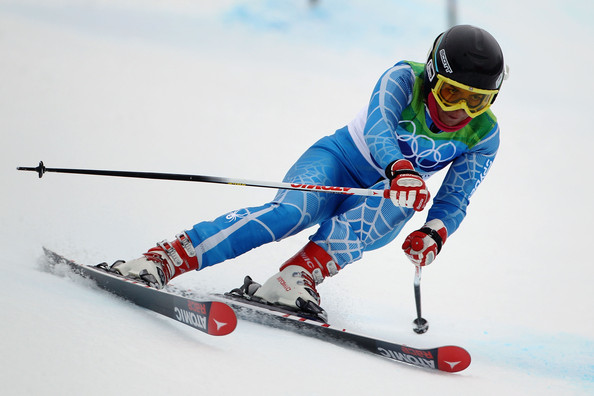 All hail these nasty women who can ski better than your average bad ass hombre. 
Lindsey Vonn
There is no doubt on earth that Vonn is an athletic force. Period. Olympic medalist, World Champion medalist, four time overall World Cup Champion, Vonn is the most successful American ski racer in history and the best downhill racer in the world ever. Read that again, the most successful, not the most successful female ski racer, the most successful overall. Boom.
Angel Collinson
Because. This. Nasty.
Hilda Jamieson
Hilda first skied down Scotland's slopes on home made skis in the 1930s and she only retired her skis for good earlier this year at the age of 102. We all want to be like Hilda.
Sarah Burke
Her attitude in life was just as infectious in her death. World Champion and Four time X Games gold medalist, Burke was instrumental in getting halfpipe skiing accepted as an Olympic sport. Her death in a tragic training accident rocked the ski world (who already adored her) and spawned the #CelebrateSarah and #believeinsarah movement as well as the Sarah Burke Foundation.
Marjan Kalhor
Marjan Kalhor is the first Iranian woman to participate in a Winter Olympics in Vancouver in 2010.  She grew up skiing in Dizin near Tehran and spent summers training on grass.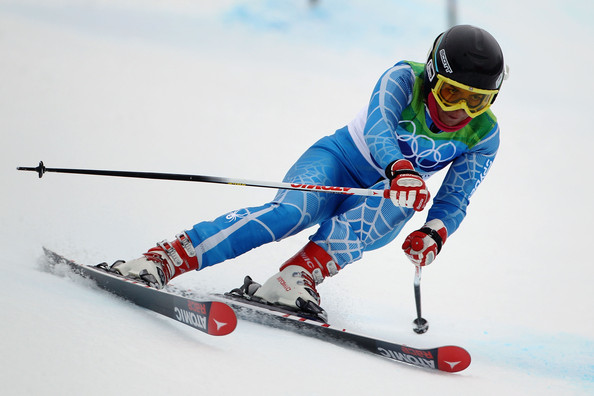 Jen Hudak
Because her 'sex and the female athlete' blog post called out sexism in snow media and nailed it and then went viral. Oh, she also has a gold, a silver and two bronze X Games medals in ski superpipe and won the US Freeskiing Open.
Kit des Lauriers
Ski mountaineer Kit des Lauriers is the first woman and the first American to ski from the summit of Mount Everest. But that's not the most impressive thing about this Jackson Hole local. She is the first person of either gender to ski from the summit of the Seven Summits, the highest mountain peaks on each continent.
What other nasty women do you think rate in the world of snow?