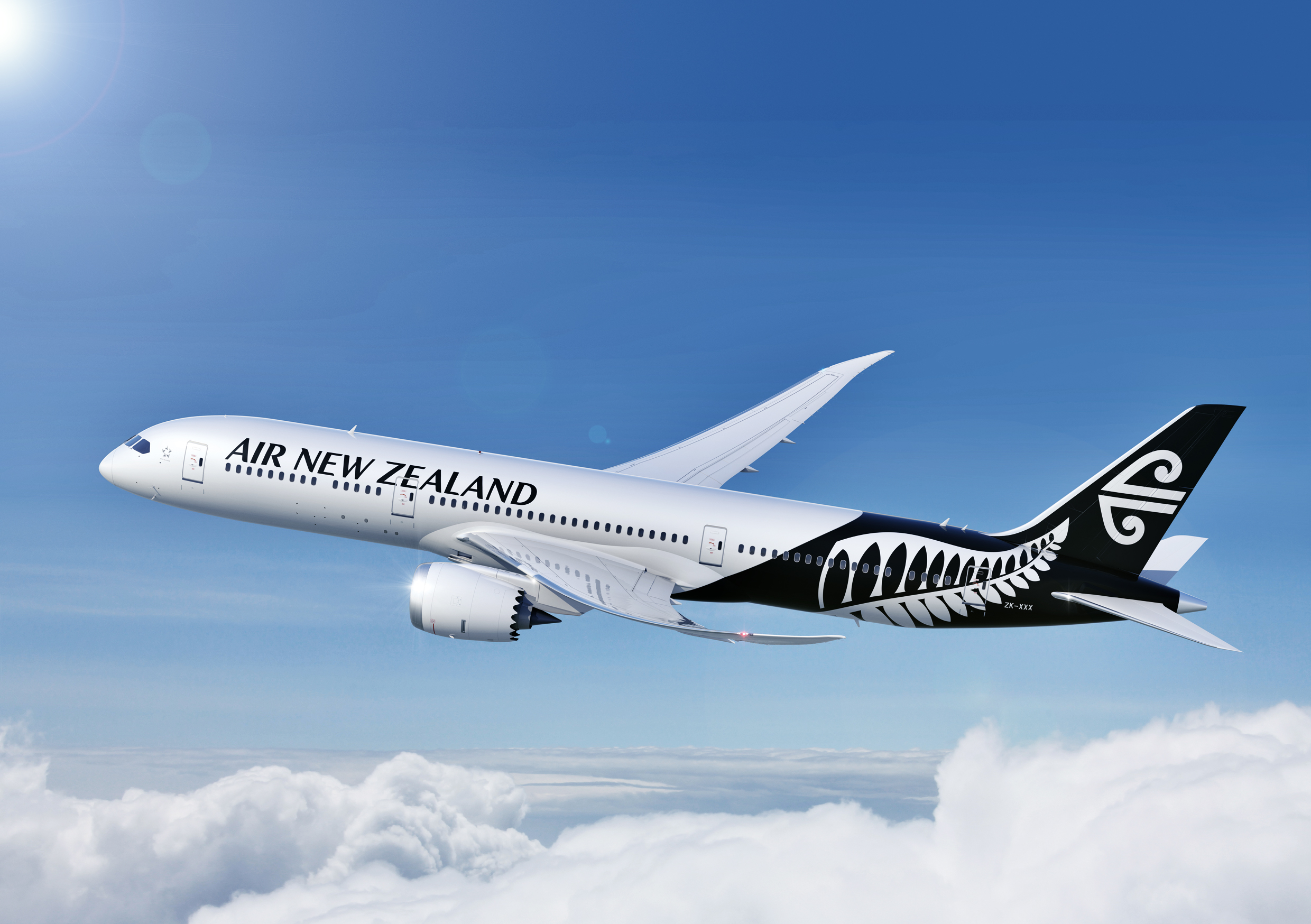 Air New Zealand will commence night flying into and out of Queenstown from July 2016, offering more options and greater flexibility for travellers.
Subject to regulatory approval, the airline will operate services between Queenstown and Auckland between 7am to 9.30pm daily using A320 aircraft.
Air New Zealand Chief Flight Operations and Safety Officer Captain David Morgan says the airline has been working closely with industry stakeholders on a plan to implement night operations for some time.
"We have been working collaboratively with the regulator, Queenstown Airport, our pilots and safety teams and unions to finalise a thorough operator safety case which will be submitted to the New Zealand Civil Aviation Authority in the near future," says Captain Morgan.
Air New Zealand Chief Sales and Commercial Officer Cam Wallace says the airline's night schedule will provide greater choice and flexibility for travellers with improved connectivity through the airline's Auckland international hub.
"We believe our proposed Queenstown schedule will be a game-changer for international travellers in particular with same day connections as well as reduced connection times both to and from a range of destinations across Australia, Asia and North America," says Mr Wallace.
The schedule changes will also mean the airline will grow capacity between Auckland and Queenstown by 15 percent in FY17 with an additional 100,000 seats.
Air New Zealand's new daily Queenstown schedule from 1 July 2016 is as follows: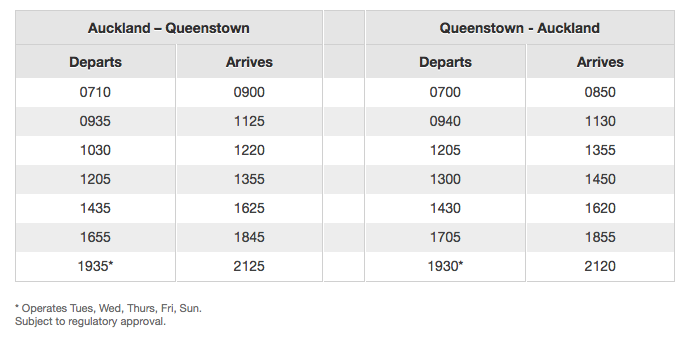 In 2014, Air New Zealand and a number of other industry stakeholders and airlines put a Foundation Safety Case to the New Zealand Civil Aviation Authority which was approved on the proviso that infrastructure upgrades were made at Queenstown Airport and individual airlines met set criteria relating to fleet and operating procedures.
The new services will go on sale by early next week.