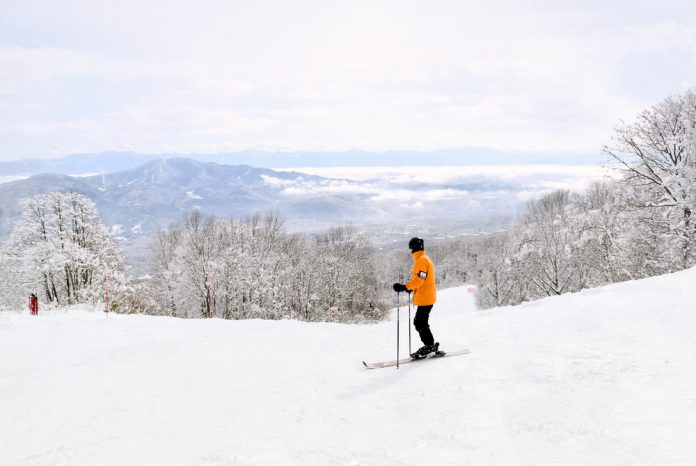 Louise Wellington owns Myoko Vista Boutique Lodging at Akakura Kanko Ski Resort, and has lived there for three years. This Japanese resort is little-known amongst Westerners, but happens to have some of the highest annual snowfall of anywhere in Japan – and Louise has all the insider tips for us.
Why Akakura?
We chose Akakura because it is relatively quiet in terms of Western tourist visitation, and as die-hard snowboarders, that's always a good thing! We still manage to get fresh lines at 3pm in the afternoon – so why wouldn't we choose here!?
Favourite ski run
Champion A course, and Riverline at Tangram.
Favourite powder day spot
Seki Onsen ski resort. It's small, but boy does it pack a punch! Hands down first choice on a powder day – completely ungroomed, ready for the powder hounds.
Favourite apres spot
Hanging out at Full Circle Snowsurf Café and Bar. You're able to get craft beers, and a selection of local and imported wines. It's completely renovated for this season and we can't wait to share it.
Favourite village dining
Grab some legendary okonomiyaki from Izakaya Sennin. Or head to Shibata because the food is great and the restaurant owner Naomi is awesome!
Best hot chocolate
Full Circle Snowsurf Café. Just ask for Ted or Wombat. You might even get a sneaky marshmallow.
Favourite non skiing/boarding activity
Onsen! Akakura is reknowed for its natural hot springs littered throughout the town. It is the perfect after-snow activity. Australia has pub crawls, Akakura has onsen crawls.
Favourite date spot
Start with some pre-dinner drinks at Bar Avaya, then onto Asagao for the town's best yakitori. Finish up at Popcorn Bar or Full Circle Snowsurfing Café and Bar for a wine, beer or sake.
Best activity in resort or town for kids/families
The local transport company offers tours to see the snow monkeys, which is something you should not leave Japan without seeing. There are also snowmobile tours.
Where do you take visitors to impress them?
It depends on the time of year – Naena waterfall in Autumn and Spring. Tsubame natural open air hot spring – also only open in the warmer months – has the bluest mineral water you will ever see, set amongst lush greenery with the most amazing mountain backdrop. In winter it's all the local ski hills, Ikenotaira, Suginohara, Seki Onsen, Madarao. This year the Lotte Arai Ski Resort will reopen with an impressive 951 metres of vertical descent, 4 advanced areas which will remain ungroomed, a 5.2km run, and some of the only inbound avalanche controlled terrain zones in Honshu. So this is definitely where we will be taking guests to impress them this year!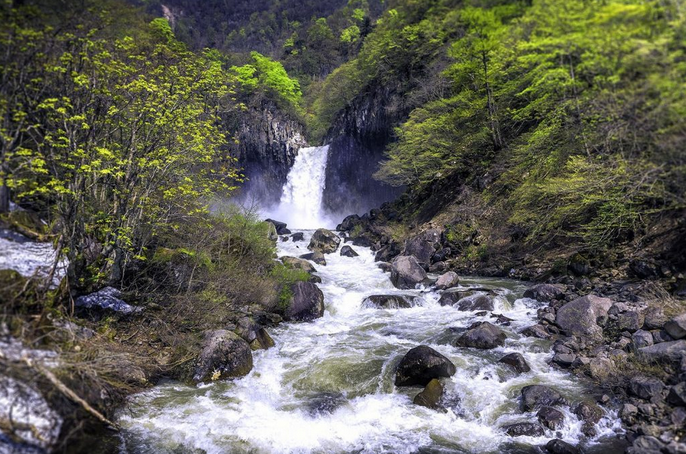 What should visitors not leave your resort without doing?
Ski the pow in the morning, then after skiing, visit the Hotel Taico's amazing outdoor onsen looking out over to Tangram and Madarao mountains. Also, if you're into some backcountry, consider booking a trip with locals from Itadake tours to see the amazing Myoko side and backcountry and get first lines all day.
What item should visitors take back with them?
The Myoko area is reknowned for its high quality rice and rice products… remember, sake happens to be a rice product!