I have spent this northern season living in Telluride in Colorado, an old mining town nestled in the arms of 14 000 foot peaks that form a box canyon. Yes it is beautiful, there is no denying that, but it is also miles from nowhere and home to a mere 2000 locals.
Which means regular trips out of the bubble for sanity purposes are required throughout a long winter. Lucky I love a road trip and Colorado and surrounding states have some of the best road trips going.
If you're an Australian flying a gazillion hours to get to Colorado you want to inhale as much of the geography as you can. For that you will need a car and lucky, again, most of Colorado's ski fields are within two to four hours driving distance from each other.
One of my favourite roads to drive is the one between Vail and Colorado Springs on the i-70 on the way to Aspen. I have done it in the summer and in the winter and both are breathtaking with mammoth rock walls on either side. If you have time stop along the way at Hanging Lake and take a hike up hill then up hill again until you reach the emerald green lake that literally hangs on the top of a cliff.
If it's early early ski season you may still be able to hit Independence Pass on the Continental Divide driving from Minturn just near Vail through to Aspen before it closes for the winter. Well the pass is technically from Twin Lakes to Aspen but you get the drift. You will wind round mountain peaks high above the tundra with majestic valley views. Make sure you stop at the El Mexicano taco truck in the Safeway supermarket car park in Leadville.
The McClure Pass from Aspen to Telluride is equally stunning and winds around a rambling river and a dam with mountain peaks thrusting skyward. It is particularly beautiful during autumn.
The Kebler Pass will take you from Montrose near Telluride to Crested Butte. It closes during winter but is definitely worth the drive if you find yourself in Colorado during the off season. Be warned it is a gravel road and can also be accessed from Carbondale over the McClure Pass if you are driving from Aspen.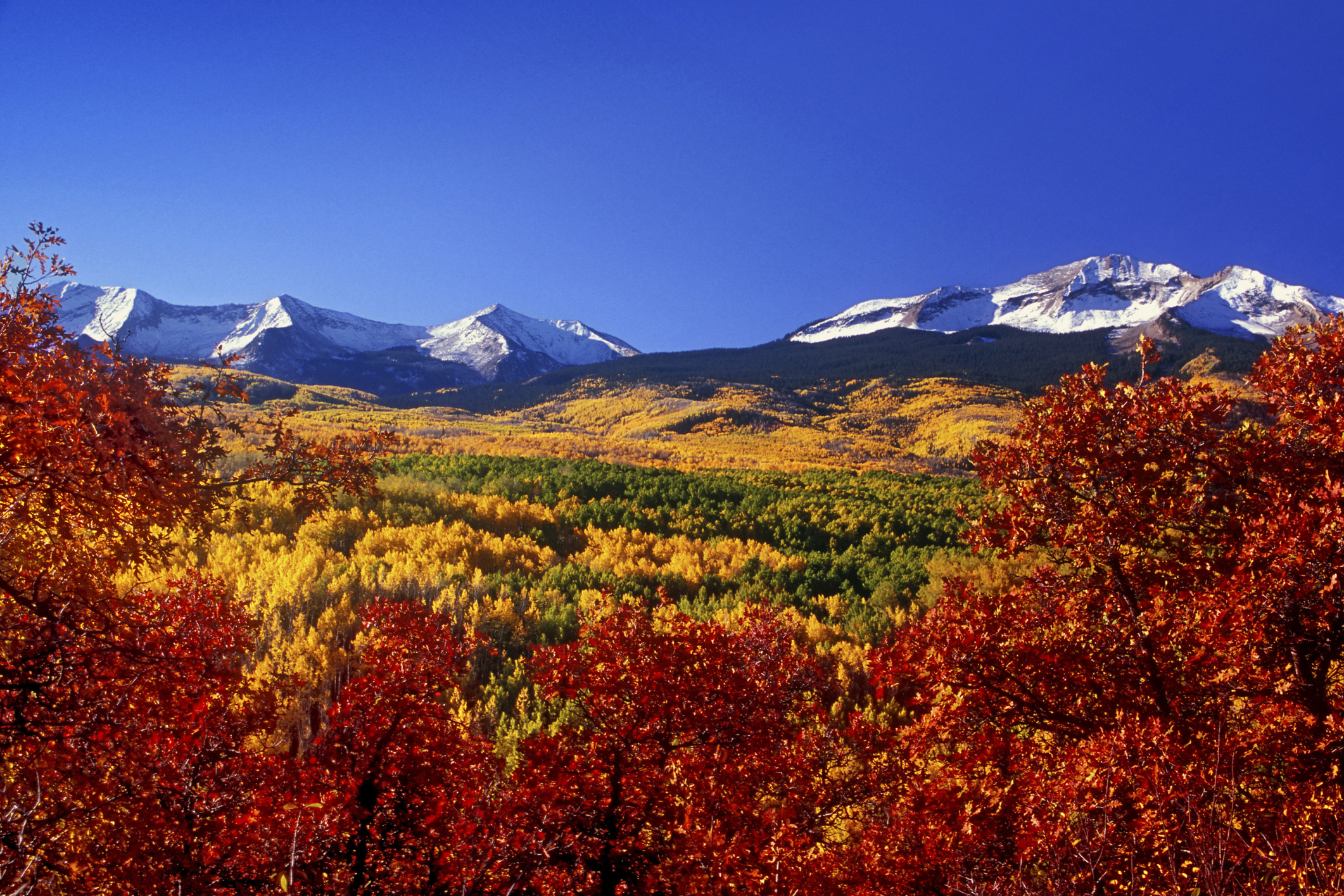 The drive from Ouray to Silverton is known as The Million Dollar Highway and is open year round and cut from the side of a mountain. Built in the 1880s it is par of the San Juan Skyway. Expect views for miles and heart raising switch backs. This drive is not for the feint hearted but the rewards are worth the white knuckles.
The best news for Australians is that driving is one of the cheapest alternatives for Australians with the Aussie dollar. Why? Petrol or as they call it here, gas.
The first time I filled my Driveaway Holidays rental car it cost me US$25 and I wished I could stock up on petrol tanks. I can pay AU$100 easily in Sydney to fill my car.
Of course I have neglected to mention the drive from Montrose to Telluride past Ralph Lauren's gigantic ranch and the stunning San Juan range carving jagged edges in the sky. No matter how many times I drive back to my Telluride abode I am always taken back by the mountain range that ends in the box canyon.
Driveaway Holidays in Australia work with 10 different car rental partners worldwide at over 8000 locations in 130 countries.