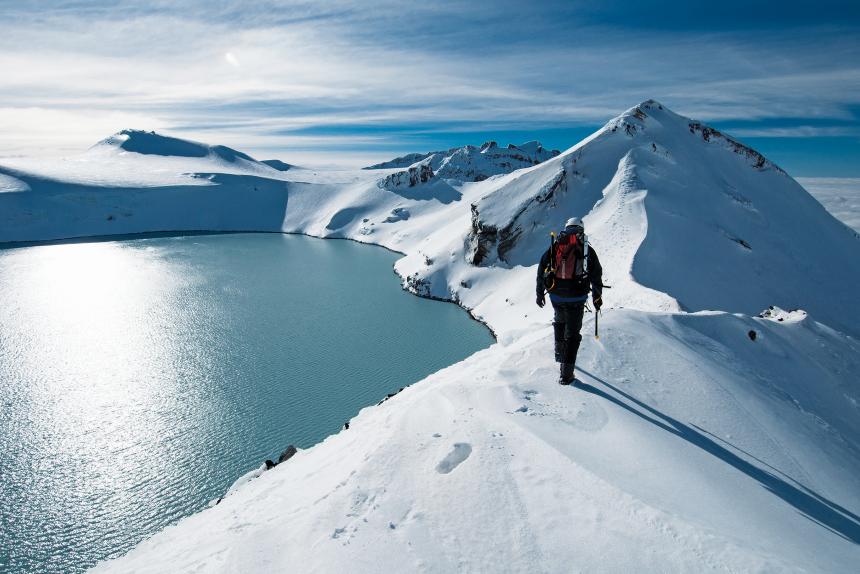 Are you an adventurous traveller? Do you love to ski and snowboard? How to get your thrills skiing and snowboarding in New Zealand.
Helicopters
New Zealand loves a helicopter and the landscape lends itself to some serious heli action. There's not many places a helicopter can't go from winding canyons to mountain valleys and soaring peaks and that's just the flight in to a heli pad landing.
Step out of the chopper and onto the snow and strap in to your skis or snowboard and prepare for the second ride of your life. New Zealand has heli skiing terrain for every level of skier from intermediate to advanced to expert to extreme. You can also heli for a day or stay in lodges and huts for multi day heli ski experiences.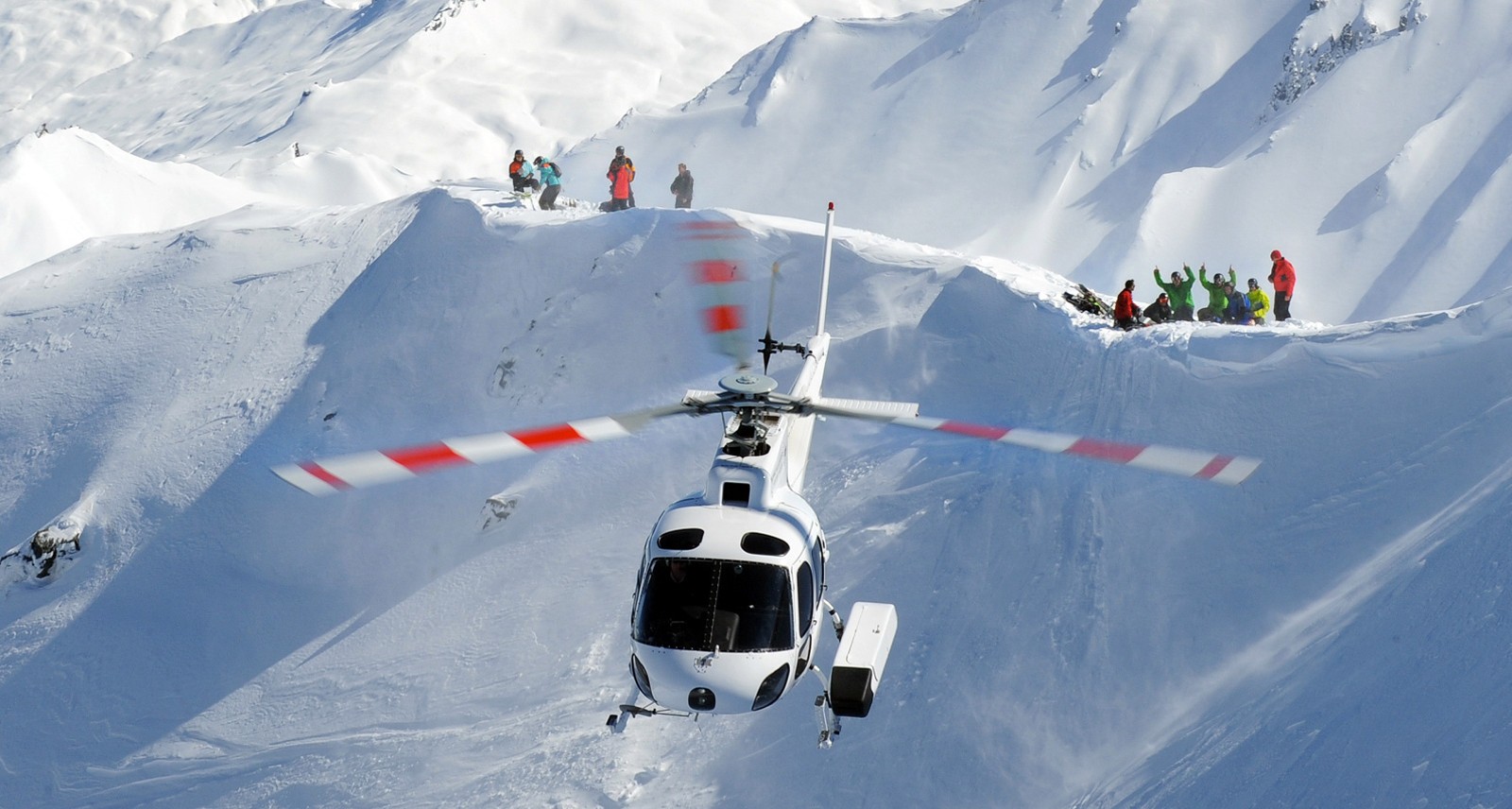 Clubfields
Think of the charming club fields of New Zealand, mainly on the South Island, as lift accessed backcountry. These unique boutique resorts (think Craigieburn, Broken River, Olympus, Temple Basin and their friends) come with rustic accommodation, a chores board for everyone to pitch in and all inclusive lift pass and two meals a day board options.
You can drop in for a day's skiing or stay overnight. Either way you'll need to get familiar with a nutcracker rope tow and wear gloves when using it so as not to skin your hands.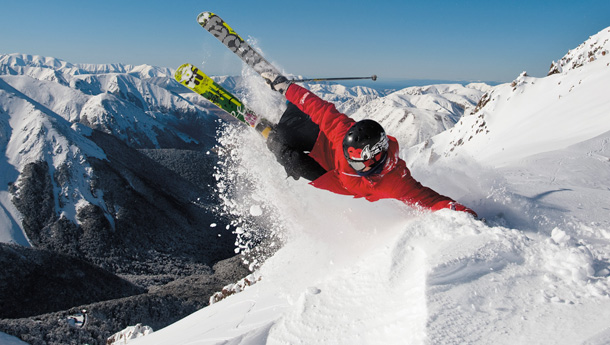 Queenstown
If it can scare the bejesus out of you then you'll find it in Queenstown. Canyon swings, bungee jumps, jet boating between narrow canyon walls, throw yourself out of a plane or strap yourself to a guy with a paraglider and let them do the work. This resort town invented adrenalin, if you can't find your thrills here then you mustn't have left your hotel room.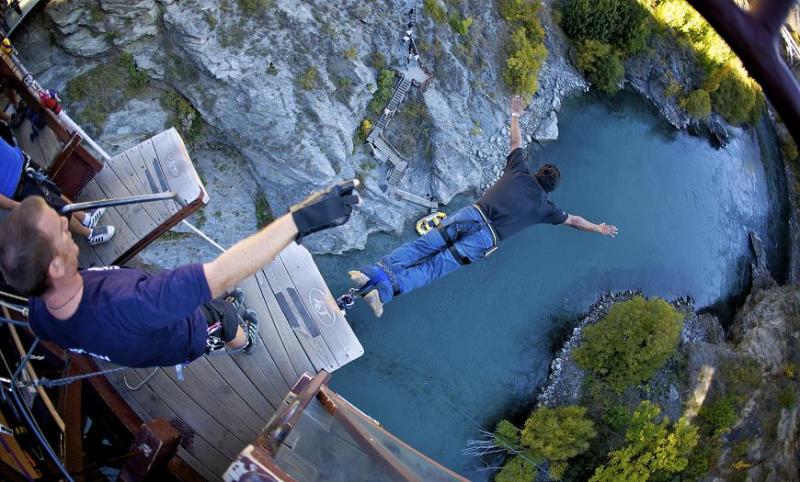 Active volcano
One of the only places in the world you can ski or snowboard on an active volcano. Mt Ruapehu on the North Island is home to the country's two largest ski fields, Whakapapa and Turoa, and is a bubbling boiling volcano (ok I exaggerate but there is a crater lake) that last 'erupted' in 2007.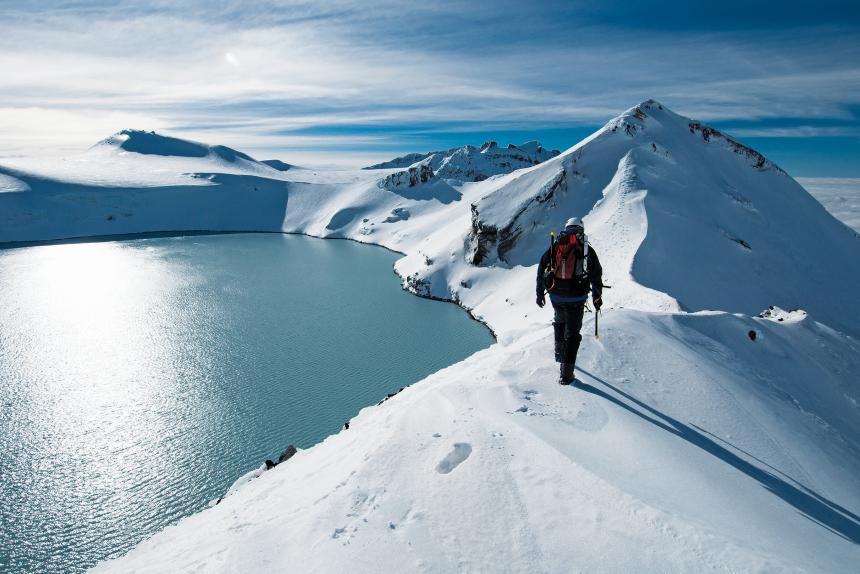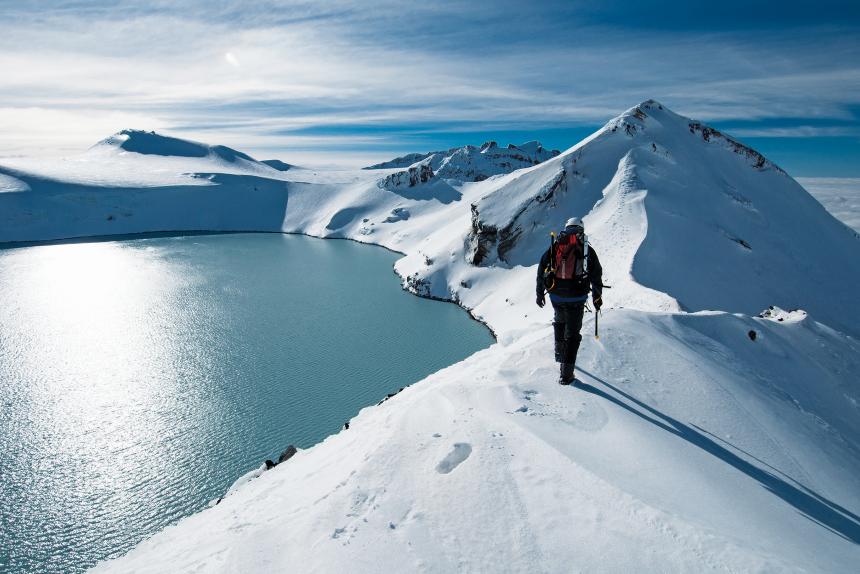 Driving to the ski fields
Driving the unpaved roads up to the ski hills are part of the excitement of skiing in New Zealand. You know that giddy feeling you get from nervous laughter, like on a roller coaster just before it peaks, yep, you can get that same 'high' negotiating the switch backs. Though we would advise you keep your eyes open as these ski resort access roads have some of the most stunning vistas you'll find in a country filled with stunning vistas.
Want more?
SkiMax have a 7 night Thrill Seeker package from AU$1729 per person including return flights with Air New Zealand from Sydney, Brisbane or Melbourne to Queenstown, accommodation at Oaks Club or Oaks Shore Resort, daily breakfast, a Ziptrek Eco Tour and Shotover Jetboat ride plus a 4 day lift pass. Conditions apply.