Danish design group, Bjarke Ingels Group (BIG), are launching the Hotel des Horlogers for Swiss watchmakers Piguest complete with a zig zag ski slope on the roof to take skiers down onto the slopes of the Vallée de Joux in western Switzerland.
The tilted roof slabs will be grass filled during summer and snow filled during winter.
"The terrain fluidly becomes the roof, inviting guests to descent on skis towards the slopes of Vallée de Joux," says the BIG crew.
"Five zig-zagging room slabs expand into a gently sloping exterior path, leading directly to the museum and local ski trails.On the interior, a continuous sloping corridor connects the rooms, facilitating visitor and service circulation."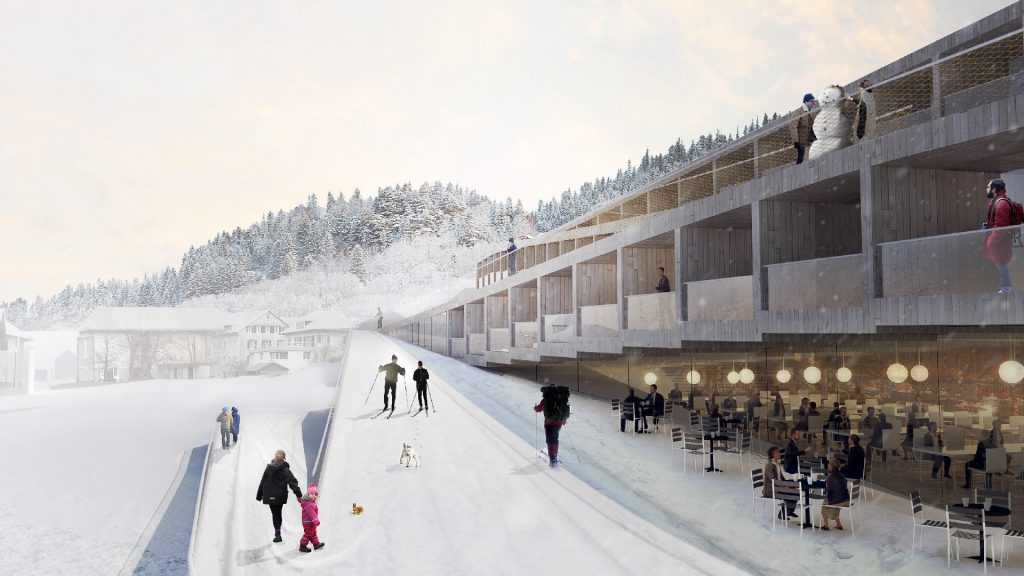 The interior of the upmarket ski hotel will boast 50 guest rooms connected by sloping corridors with a day spa, bar, restaurant and conference centre, all spaced over 7000 square meters.
The hotel comes from the team that created the Danish National Maritime Museum (it looks like a boat) and the famous Lego centre (yes, looks like Lego).
When can you check in? Give them a couple of years, the hotel will open their doors in 2020 so no need to start waxing the skis just yet.