Alan Henceroth has been skiing at Arapahoe Basin in Colorado for 36 years, making him an expert on all that is good about A Basin. He knows where the powder is and when, where the coffee's good where the après is even better.
The Arapahoe local even has a link to Australia's ski fields having spent the 1987 winter as a ski patroller at Hotham. 
This is his Insider Guide to Arapahoe Basin.
Favourite run
The Spine on Pali. The Spine starts above Timberline and is steep and long. It lies almost perpendicular to the predominant winds. Those winds constantly replenish The Spine with soft snow. It is nearly always buffed and smooth. Like skiing on velvet.
Powder day
I split my time between Pali Lift and West Zuma Bowl. With this year's expansion, I will have to put The Beavers and The Steep Gullies into the mix. On the right day, West Zuma can be like heli skiing.
Best après
Sunday afternoon at Marnie's. My wife, Kay, and I ski most of the day and then join old friends, enjoying a pint of Colorado craft beer at this great local's hangout in the A-Frame Lodge.
Best on mountain dining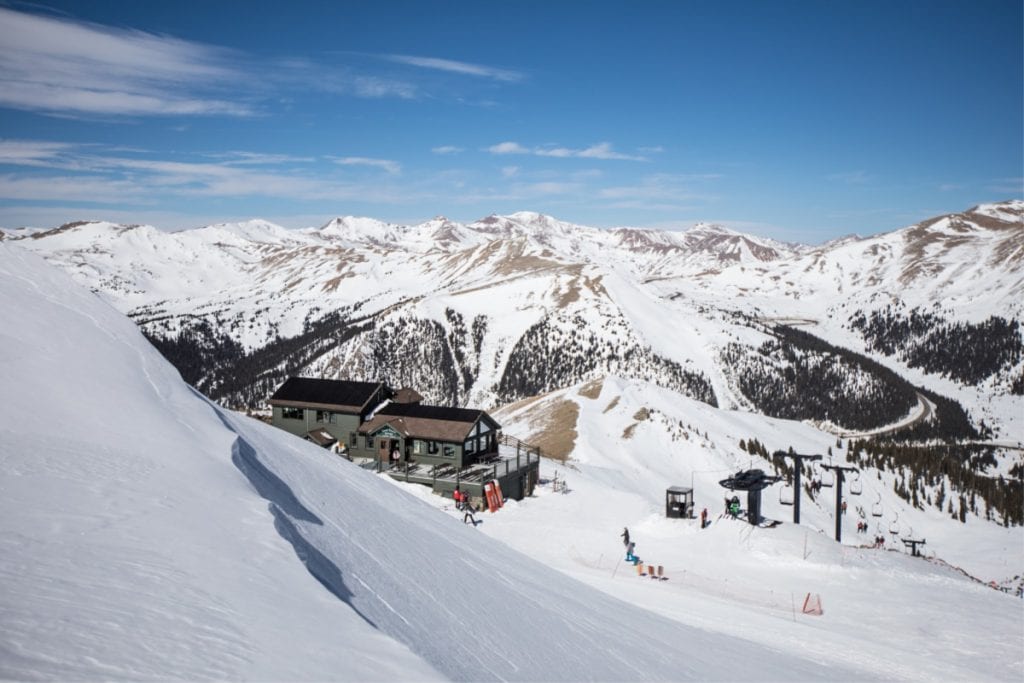 "Il Rifugio" at Snow Plume Refuge on the Summit. It is a small, intimate lodge with incredible views. The food, charcuterie, antipasti, delicious desserts, good beer and wine, is not your typical ski area fare. It is fantastic.
Best village dining
6thAlley – check out the local weekend dinner special highlighting locally sourced Colorado foods.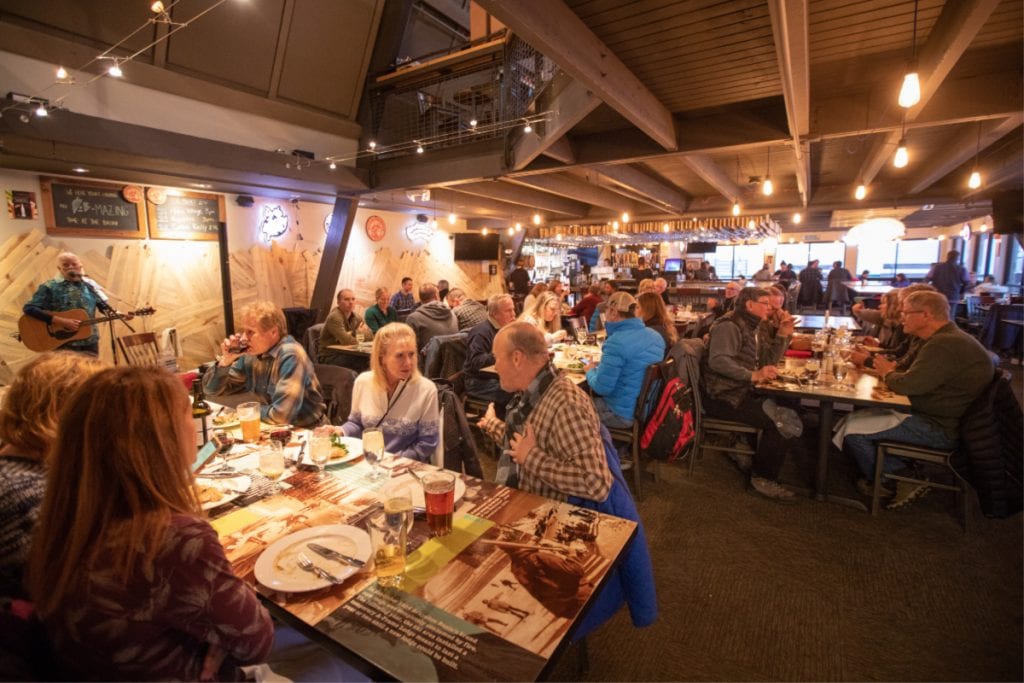 Must do activity
For a longer snow adventure, I'd recommend going on a long back country ski tour in the Gore Range – a three day adventure in the big, isolated, rugged and beautiful mountains Northwest of The Basin.
Best coffee
Coffee Corner at The Basin.
Best hot chocolate
The very special hot chocolate made by Dom the bartender at Black Mountain Lodge.
Best breakfast
The Chilaquiles at the 6thAlley. Fried corn tortilla strips, red chile sauce, crema, queso fresco, avocado, fried eggs – awesome.
Best non ski activity
Driving to A-Basin…….so I can go skiing.
Best side trip
Spending a Saturday night in downtown Denver at a nice hotel, enjoying the very cool food scene and catching a concert or an Avs game (Colorado Avalanche hockey team). It's only an hour away from A-Basin and kind of the opposite of everything else I do.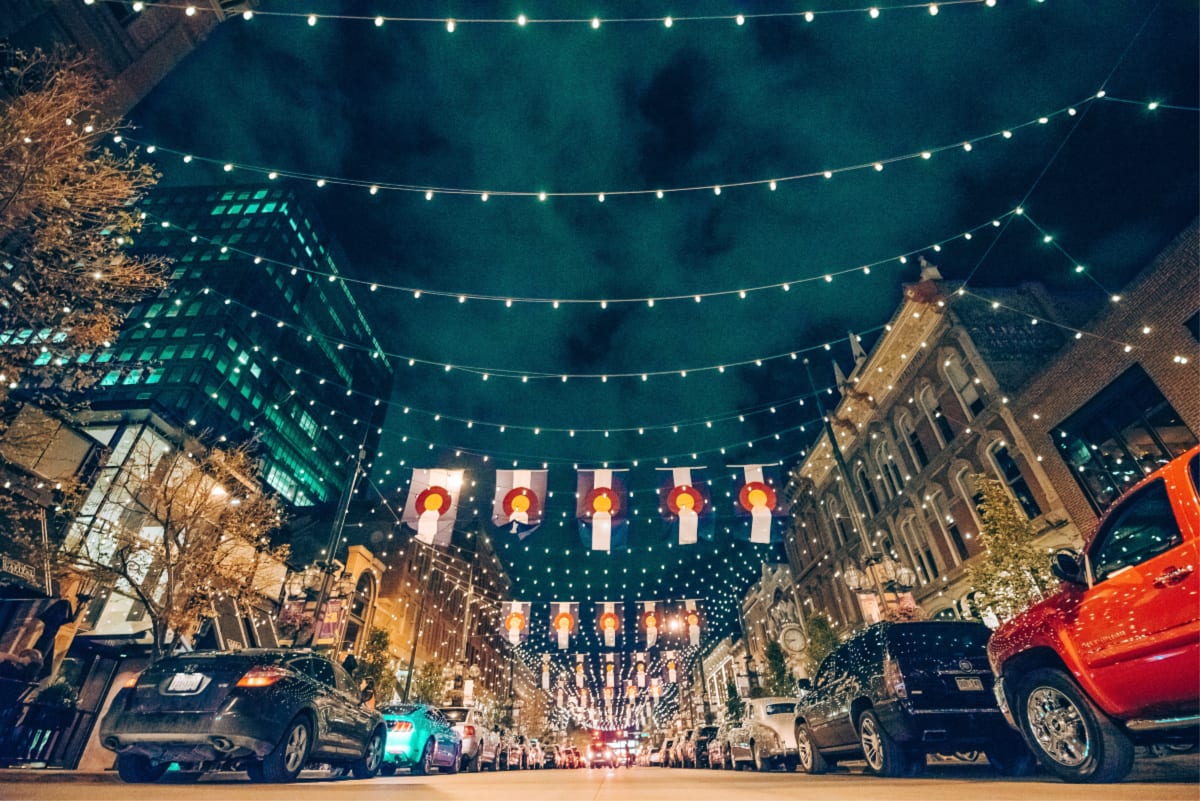 Where do you take visitors to impress them?
Black Mountain Lodge at mid mountain. The view of the East Wall blows people away.
Date night
Ski Tip Lodge down at Keystone. Incredible atmosphere in 1940's era ski lodge with gourmet food.
What should visitors not leave your resort without doing?
The Basin's best events are the Moonlight Dinner Series at Black Mountain Lodge. People can ride the chair or skin up to the restaurant. Dinners are always themed like "A Night in Italy", "Taste of France" and "Hawaiian Luau." Incredible location, incredible food. There is always some fun live music.
What item should visitors take back with them?
Everybody needs a Beavers sticker and Beavers ball cap. Of course, sophisticated people in the know must have the classic A-Basin sweater.