Winter Olympic golden athlete, Jakara Anthony, is Mt Buller born and bred.
Her parents met at the Kooroora Hotel while working at Mt Buller for the season and the rest, as they say is history.
Jakara started skiing in the Magic Forest at four years old and progressed through the Mt Buller programs, through Snow Squad and Team Buller Riders before being picked up by the NSW Institute of Sport followed by the Olympic Winter Institute of Australia National Team and moving her training to the facilities at Perisher.
But Mt Buller remains firmly in her heart and the Beijing Winter Olympic gold medalist in moguls recently returned 'home' to Mt Buller for Opening Weekend where she was greeted with open arms, and a few happy tears.
While she was there she took SnowsBest on a tour of her favourite Mt Buller haunts, in no particular order.
Pension Grimus, an institution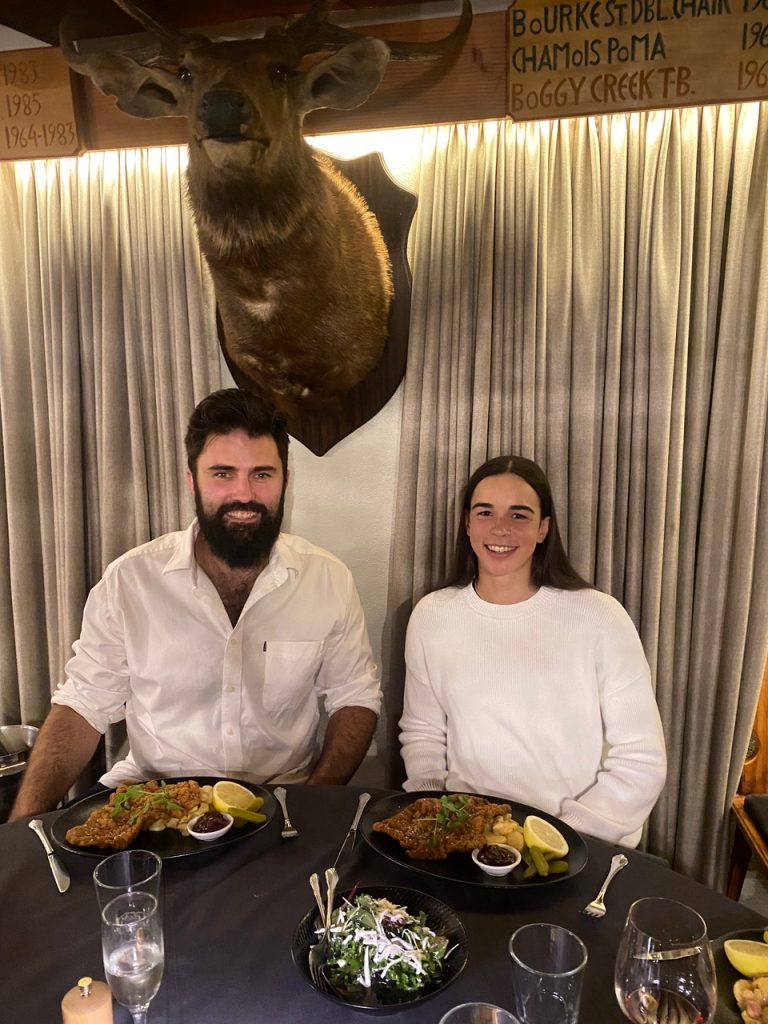 Pension Grimus is a Mt Buller institution. The family run restaurant makes the best schnitzels outside of Austria and the Salzberger Nockerl (an Austrian dessert aptly named after the three alpine peaks local to Salzburg) is a personal favourite.
Everyone is made to feel at home and I always try to dine here when I'm in town. Make sure you book ahead as the secret is out and while the restaurant keeps getting better and better, the waiting list becomes longer and longer.
Mt Buller Ski School
Sometimes kids ask me how old I was when I stopped going to ski school and I tell them that I've never left. I went straight from Bunyips, to Kids ski school, to Squad, Team Buller Riders and then the national team.
I still go to ski school every day, it is just that now we call it training.
The ski school was my first exposure to skiing and they fostered a love for the mountains and skiing that has seen me through every trial and tribulation that has been thrown my way on the journey to Olympic gold. The ski instructors do such a great job of balancing the technical aspects of improving your skiing and enjoying your experience.
Koflers Hutte, for on mountain Euro style dining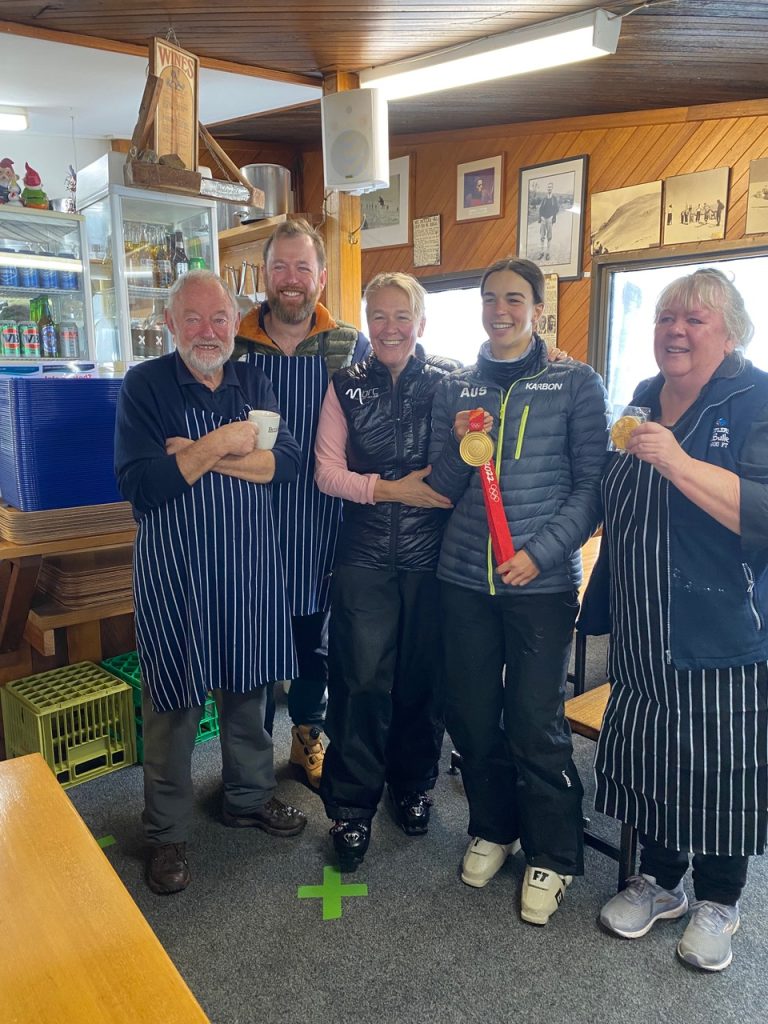 Koflers refers to themselves as Mt Buller's closest place to heaven and for me, it's not about the literal sense but it is the people there who make it feel like home. They cook homemade pies, nachos and pasta and you are always greeted with a smile and a warm welcome.
Even if the weather is not conducive to a day skiing I have been known to get my gear on, brave the weather to find my way to Koflers and sit down with an apple pie. It's these little things and the people that make Mt Buller special to me.
I can't be quite sure but I think my gold medal visit might've brought a tear to the eye of a proud 79 year old Buller legend.
Wood Run Bowl, a freestyler's dream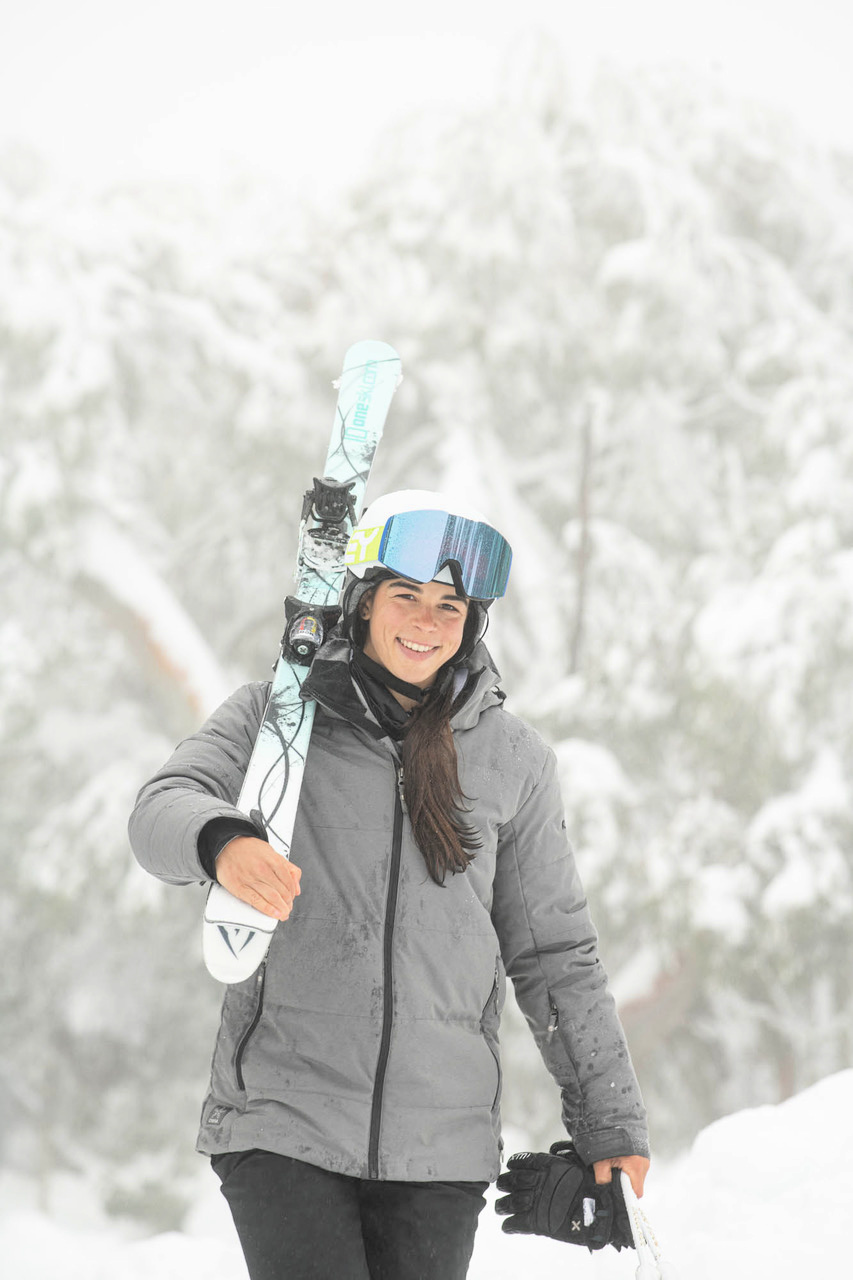 If I could go for a free ski anywhere in the world I would choose Wood Run. It is the place where I first fell in love with moguls and jumping. It is challenging, there are a million different lines you can take and it is always fun and exciting.
Ducking and weaving in and out, over and under rock drops, with moguls sprawling from Sun Valley across Bull Run Bowl to Wood Run. There is something for every budding freestyler.
Buller Grocer, for snow holiday cooking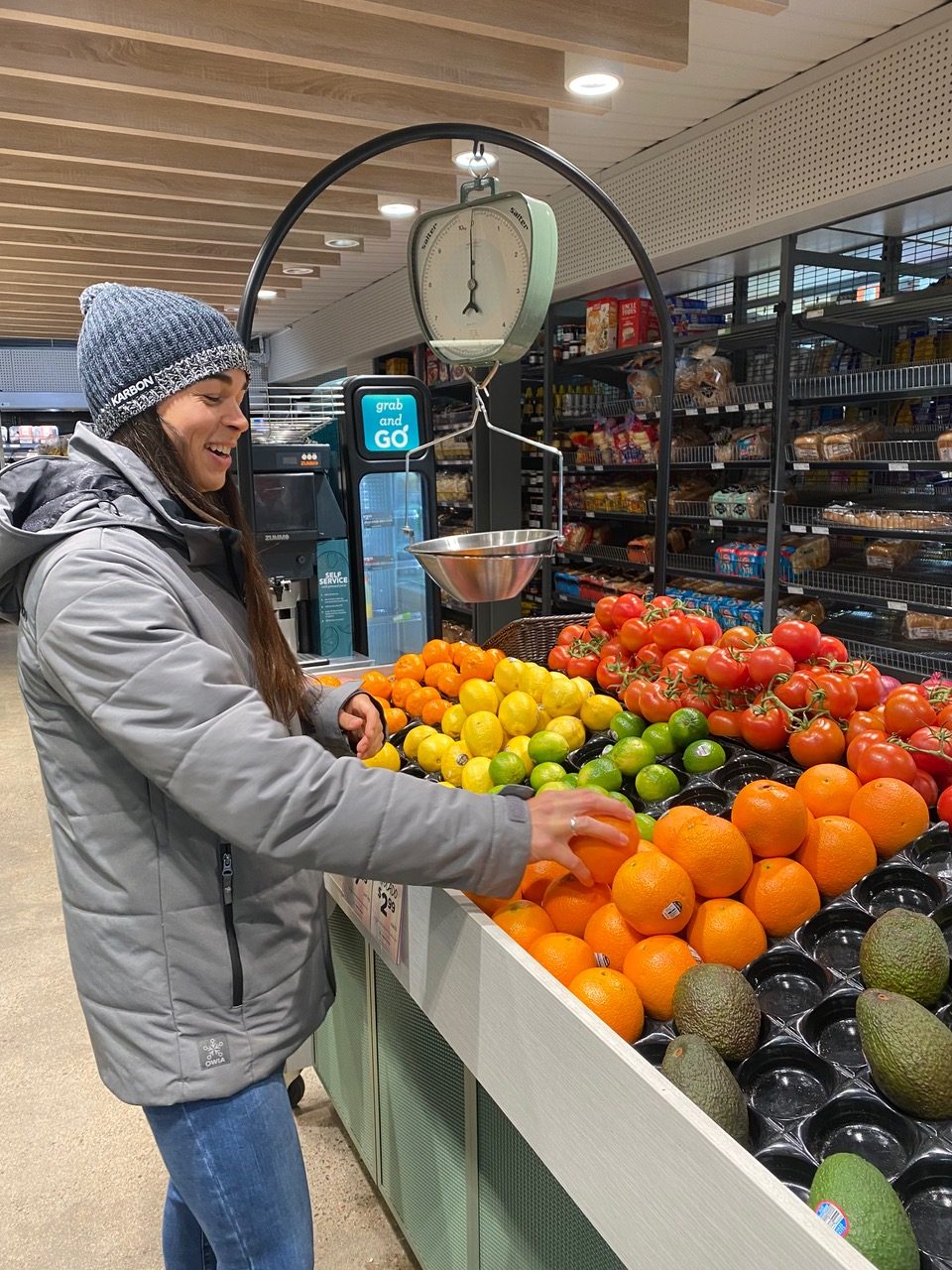 Another family owned and operated business, for a small town Buller is lucky to have a pretty well stocked little supermarket. I'm always ducking in there to get some fresh food for a snack or to grab dinner. They also have a pretty substantial wine and spirits selection for those who like a drink at home in front of the fire.
Alpine High Performance gym at Mt Buller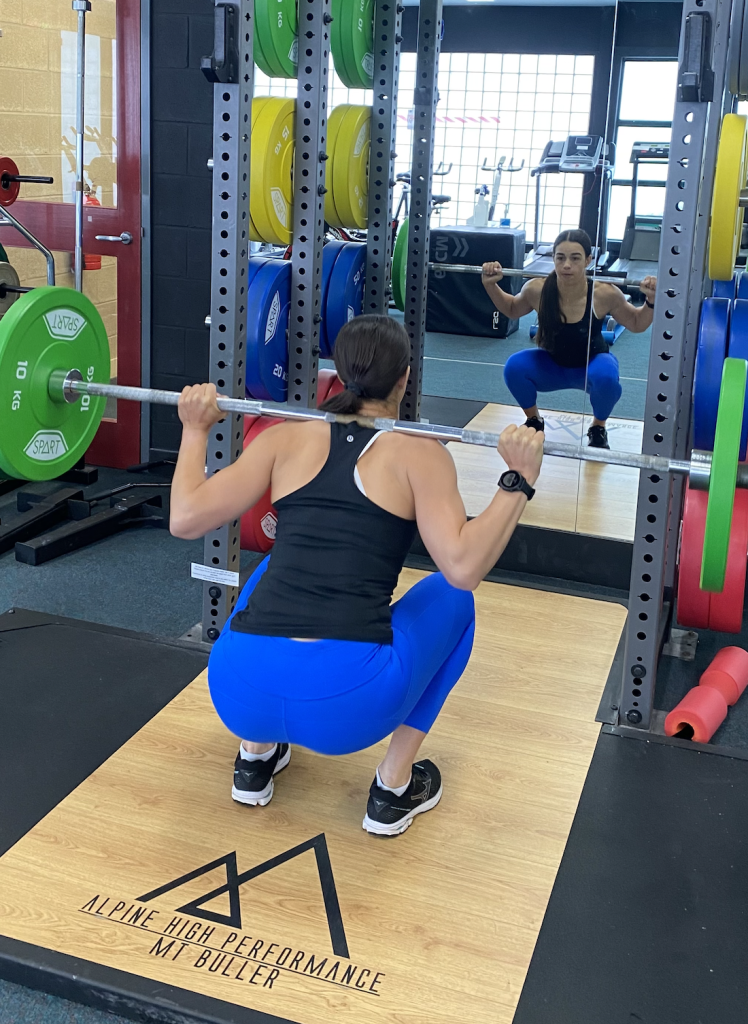 The gym down at Alpine Central is huge! There is every piece of equipment you could ever need and the view on a clear day out the window and over to Stirling seems to make the minutes on the treadmill go that little bit faster! You can get memberships or pay for a casual visit so it suits the residents and tourists alike.
Grimus Grind, because snow life is better with coffee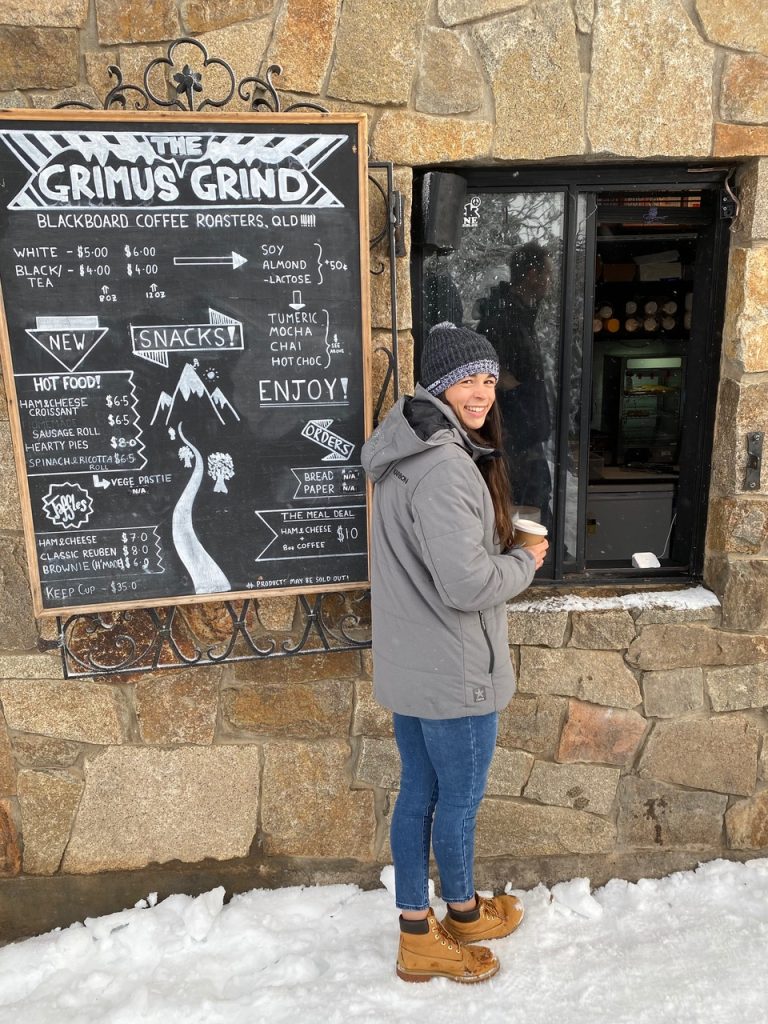 Everyone needs that caffeine hit before they hit the slopes and at Buller if you are lucky you can get your latte from none other than Olympian, Anton Grimus via a hole in the wall under the famous Pension Grimus. Anton is a coffee connoisseur and if you are after a coffee and a snack on the run then he is your man!
Chamois, a place in my mogul heart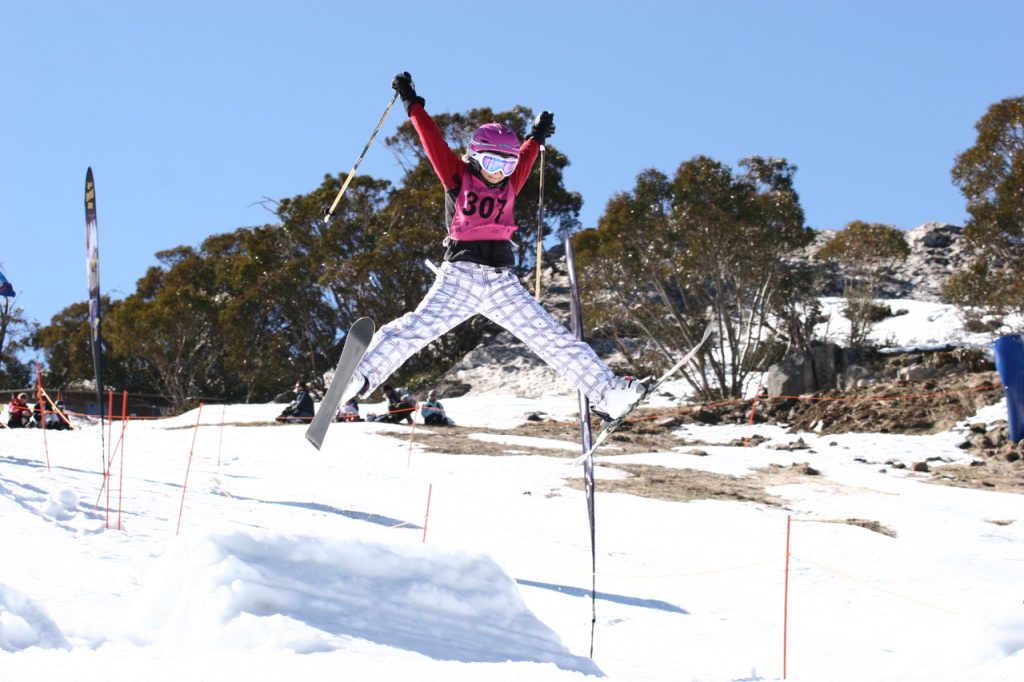 The scene of the ABOM Mogul Challenge, I come back to Mt Buller every September to compete at this competition and it is always a reminder of the years I spent training on this course.
Much like Wood Run, the powder day opportunities are endless out off the rope tows, with the added benefit of all our development training facilities being situated right out of the village.