Scandinavian has always stood for streamlined style and design and the snowy land of Sweden is right amongst it.
Think Josef Frank's colourful designs (the pre-cursor to Marrimekko), Greta Grossman's grasshopper lamp, IKEA's original flat pack that took over the home wear world, not to mention Saab and Volvo.
For snow lovers, the famed and styling Peak Performance outerwear brand harks from Swedish ski town Åre, as do the beautiful Eivy base layers that combine style and function, not to mention POC Helmets.
So it's no surprise that the first genuine contender to rival American Elon Musk's Tesla electric vehicle brand comes from the home of design, Sweden. The Polestar 2 launched in Australia in February this year with big antipodean plans ahead.
Good timing for Australia, a country with an EV strategy that hopes to see 89% of new car sales be electric by 2030, assuming we can get that many electric cars into the country and provide the charging stations.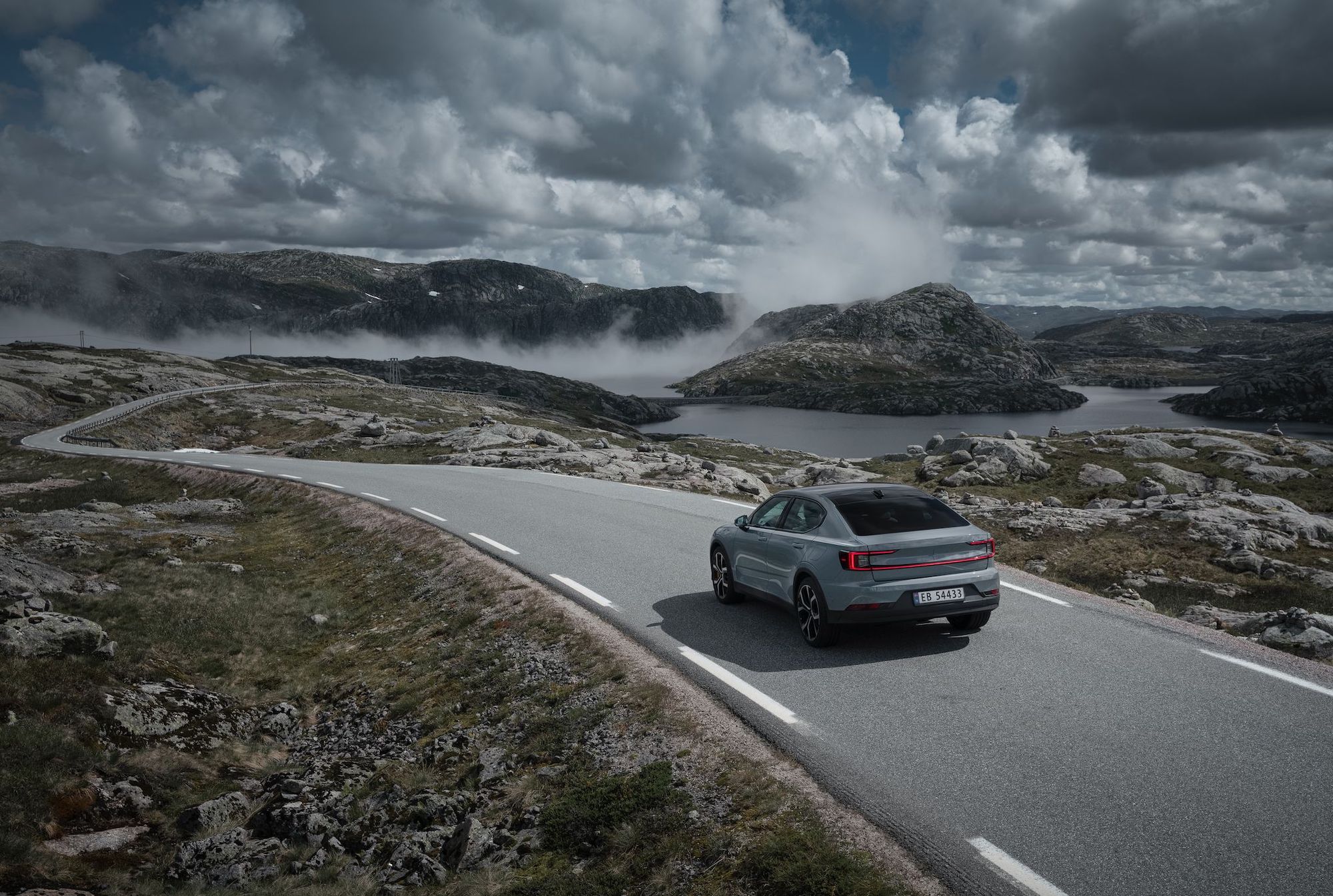 Lucky for us there are charging stations aplenty from both Melbourne and Sydney to get your Polestar 2 to the snow. Not that you'll need them as the AWD Polestar 2 Long Range Dual Motor goes around 500kms per "tank".
The once soccer mum Volvo has experienced a rebranding in recent years with the reconfigured XC40 that's as sporty as the kids on the field. The equally sporty Volvo C30 even featured in the teen Twilight movie series, hot young vampire Edward Cullen went on to drive an XC60.
The Polestar 2 is a sustainable skier and snowboarder's dream as the vehicle comes in both a current AWD and a soon to be released Polestar 3 SUV in 2023.
Now the team at Volvo have gone and joined with their parent company Geely Automotive to bring their design smarts to the sustainable driving world under a whole new company dedicated to electric vehicles, Polestar. Style created and engineered in Sweden, built in China.
Of course they're being all innovative like, as those wonderful Scandinavians do.
Recent featured collabs include one with Swedish electric motorcycles manufacturer CAKE,  and even a one off Arctic Circle prototype tested in the snow.
I was recently lucky enough to fly to Hobart for a 24 hour drive by with Polestar where we dined on local produce delights from chef Luke Burgess by night and slipped ourselves behind the wheel of our own Polestar 2 by day. We took the long road and headed to the east coast to check out the sustainable folk at Sea Forest who have developed a patented seaweed feed for cows that significantly reduces livestock carbon emissions.
To be honest I was sold on "my car" when presented with keyless access, actually I was sold with the 24 hours in Hobart but really I'm here for the wheels, truly. No key required, no push button start, just a tap on the brake and voila, car is in gear and ready to rumble.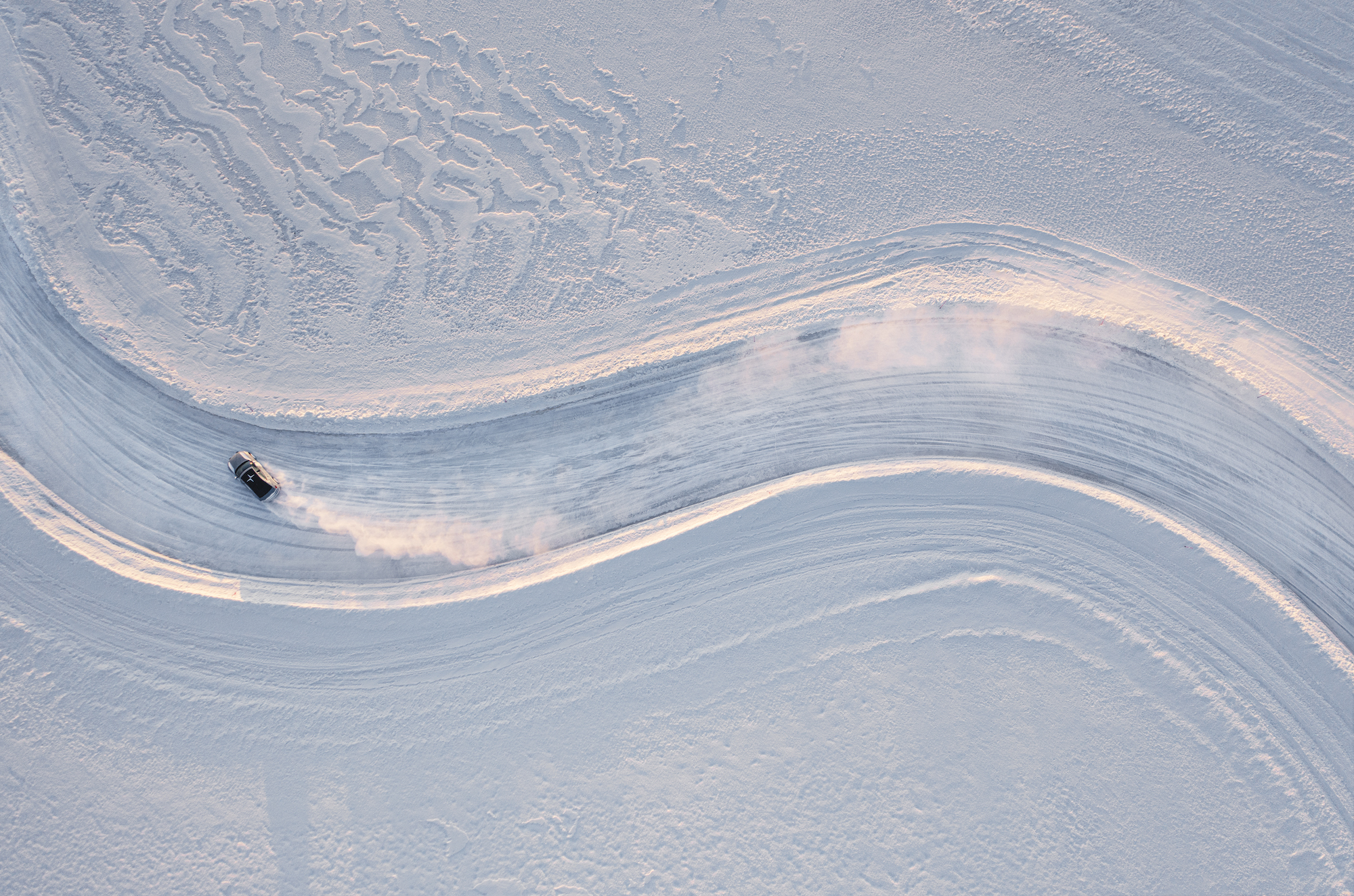 Now this little AWD baby can go from 0 – 100 in 4.7 seconds, I know this because I did this just to get out of the car park. Not really, that would be silly, but I did do that later on the open road and channeled The Stig. To start I was too busy chatting to Google on the giant mid dash voice activated touch screen (11.15 inch) to be bothered with engine tech and g-force.
Polestar is the first EV to utilise Google OS. This could be a challenge for those used to Apple but there is word they will be offering Apple too. For now you can download your apps via Google Play, log in to Spotify for your driving playlist, use WAVE for traffic updates and of course Google Maps. I'm an Apple tragic and trust me, I didn't even realise I had gone all android like.
Truth is the drive is smooth and handles winding bends like Ted Ligety in the gates. Of course it's weird at first to hear no engine (I do miss the thrill of my first manual-stick-second-hand Chrysler Sigma straight out of high school, not) and it can feel like you're levitating but the solid Volvo style build ensures you're not.
As expected the interiors are lush and a mix of options from natural and recycled materials, vegan upholstery, recycled wood and those fancy Polestar trademark Swedish "gold" seat belt elements. Then there's the super schmick frameless side mirrors that are both electric and heated, an hexagonal shaped gear selector and LED lights everywhere.
The Polestar 2 comes in a Standard Range Single Motor (
64kWh battery, 165kW/330Nm, 17.1kWh/100 km energy use, up to 440km range), a Long Range Single Motor (
78kWh battery, 170kW/330Nm, 17.1kWh/100km energy use, up to 540km range) and a Long Range Dual AWD (
78kWh battery, 300kW/660Nm, 19.4kWh/100km energy use, up to 480km range).
The backseats have a through load hatch from the boot for skis, happy days!
Standard safety elements include eight airbags, autonomous emergency braking, lane-keeping assistance, and speed-sign recognition as well as collision avoidance and mitigation with braking and steering support; vehicle, cyclist and pedestrian detection. 
For the device obsessed you'll have four USB outlets and a 12V power outlet in the boot. 
Upgrades
You can upgrade your Polestar 2 with the Plus Pack and score yourself a fixed panoramic sunroof with projected Polestar symbol, Harman Kardon Premium Sound, WeaveTech seats, fully electric seats with leg extensions, heated rear seats and steering wheel and a ton of other elements.
The Pilot Pack Lite also offers 360 surround view cameras, LED fog lights with cornering functions, Driver Awareness and more.
"My" Polestar featured the Performance Pack with 20 inch forged alloy wheels, Brembo 4-piston brakes with ventilated and drilled front discs, Öhlins Dual Flow Valve (DFV) manually adjustable dampers and "golden" brake callipers, valve caps and seat belts.
Drivers can also choose ventilated Nappa leather Zinc with Light Ash wood deco which looks seriously James Bond-esque, in a muted way.
How much?
The Polestar 2 has a 2023 entry price (before on road costs) of AUD$63,900 for the Standard Range Single Motor, $68,400 for the Long Range Single Motor and $73,400 for the AWD Long Range Dual Motor. Purchase includes roadside assistance and routine maintenance for five years or 100,000km, whichever comes first.
You can add your packs for extra dollars.  –  Pilot Pack Lite is $3400, Plus Pack is $6000 and Performance Pack is $8000.
All three Polestar 2 models are covered by a five-year/unlimited kilometre warranty, while the battery packs have an eight-year/160,000km warranty and the Polestar 2 also has a 12 year corrosion warranty (if 
the corrosion is due to faulty materials or construction).
*Rachael Oakes-Ash was a guest of Polestar Australia while in Tasmania.