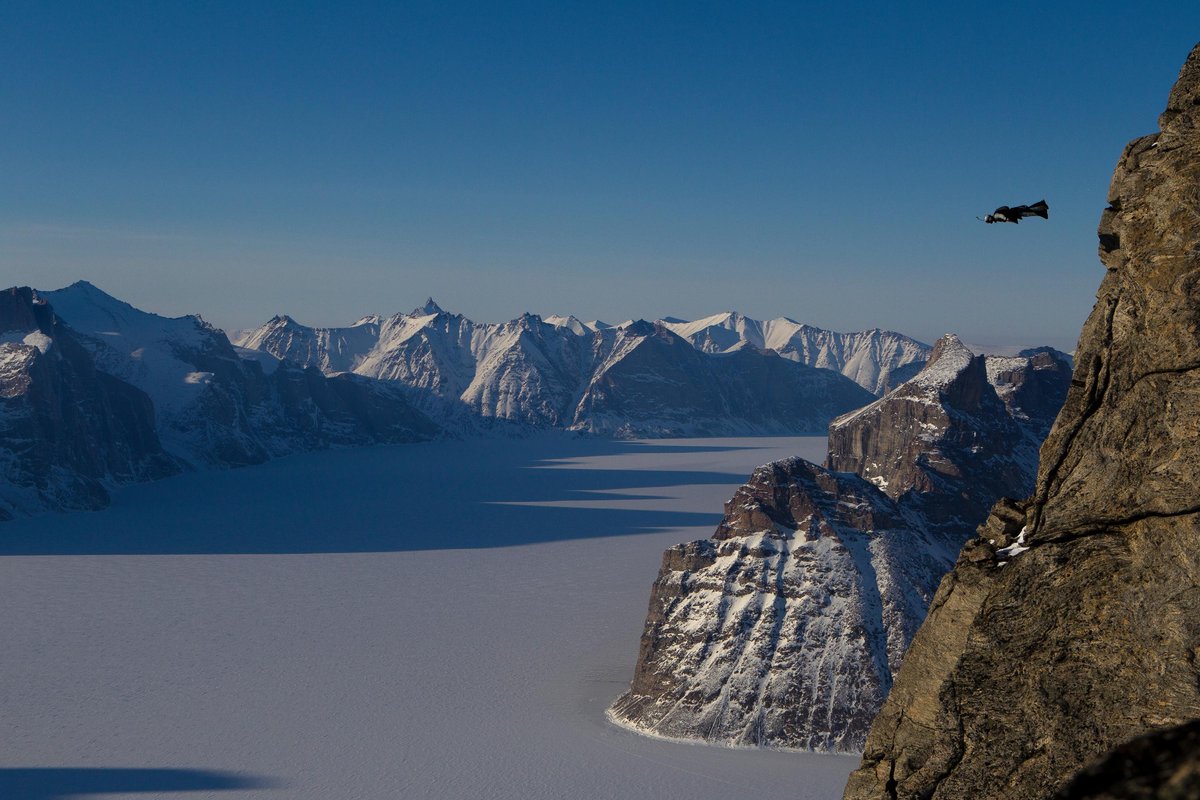 Imagine traveling the world in search of adventure and being paid for it. Adventure photographer, Krystle Wright, does just that. Here's how.
My first memory of a camera was when I was a teenager in Australia and I would get so excited to take my disposable Kodak panorama camera. Every camping trip I would have one and I loved the process of choosing how many images I was allowed to take in a day so that I could make the camera last the entire trip. I was particularly drawn to landscapes and the older I got, the more conscious I became of choosing the moment to press the shutter.
I've been an adventure photographer now for 9 years but it's only been since the end of 2011 that I became a full time adventure photographer as I use to balance it with being a sports photographer for The Sunday Telegraph and AFP in Sydney.
Originally I wanted to be a sports photographer but over time, I fell out of love with it as it became more about the immediacy of getting images online for news publications rather than the creativity. When I lived in Sydney, I worked as a stringer which left me a lot of spare time and I would take myself out and shoot a wide range of adventure sports.
The first major expedition I went on, which was back in 2010, I camped on Sam Ford Fjord for a month with 23 BASE jumpers from around the world on Baffin Island. There are just too many tales to tell but that trip changed my life and revealed how much I love being on expeditions and the lifestyle they create.
Then a heavy paragliding accident in Pakistan in mid 2011 became the catalyst in my adventure career life. It was now or never and time to see if I could make it as a full time adventure photographer.
Mad skills
There is quite the range of skills to develop as its not just about skiing but also completing avalanche courses and wilderness medical courses. I never want to be that person that if something bad happens, I stand there clueless on what to do. I want to have as much knowledge as possible so I can hopefully be helpful and potentially keep my friends safe and alive depedning on the situation.
I know that this season I would love to refresh my avalanche course and push it further. I use to be a snowboarder through my teens and 20's but a few seasons ago, I was approached for a ski project in Alaska and I remember talking to some close friends about logistics and every one of them told me I was an idiot and I was to get back onto ski's asap.
It's been a steep learning curve to get back onto ski's and build the strength and skills to get myself ready for challenging terrain. Like any sport, if I am a dead weight or can't keep up with the athletes then I don't get the work.
There's a lot of photographers who I admire out there. I love the work of wildlife photographers Sebastian Salgado and Nick Brandt as I think it's incredible and admirable when each spend many years on the one project.
I wish to find a way to also find projects that I love and can spend multiple years documenting and building an amazing body of work that can also create awareness and educate. In the adventure realm, so many friends are pushing the creative envelope whether its Lorenz Holder, Tim Kemple, Jimmy Chin, Jody MacDonald, Robin O'Neill and the list goes on!
I've shot with so many incredible athletes over the years and I've also met the odd asshole which I obviously never work with again. Its taken time to find a core group of athletes that I'll shoot with again and again.
One special mention would be Steph Davis as not only is she a dear friend but I've learned so much from her over the years and it's just so easy to work with her on photo shoots. That mantra goes for the other athletes I work with constantly as it comes down to how well we get along.
Being an adventure photographer is not a job, instead it's a lifestyle that I live and breathe and so the relationship between a photographer and athlete is not just associates but so often they are my friends or extended family. Which helps because I spend anywhere from 9 – 11 months on the road each year.
I'm not sure if I can explain this right but previously I use to be on the go all the time doing project after project and I became worn out and exhausted. I found in the last two years that even though I am still traveling most of the year, I've managed to pace it differently that I do get some time out to relax and process work before taking on the next assignment.
I'm about to drop into Mexico for a major project and afterwards I've actually treated myself a short trip to Cuba (call it an early 30th present) as I've always wanted to go before it transitions much more. After that I'll head to England for Kendall Mountain film festival, road trip through Morocco for a climbing trip, head to Spain for the Mendi Bilbao film festival, Belgium before returning to the States for multiple projects with ice climbing, skiing, white water kayaking and more. I'm hoping to pull off a ski trip to China later in the season if all goes well!
But I'm really just excited the most about having a damn good time and chasing an extraordinary life.
Three things about you – only one is true
1. I speak three different languages – Australian, English and Spanish.
2. During a paragliding trip to Colombia early last year, we landed in a cocaine field and were forced to bribe our way out.
3. I received one of the worst wedding proposals ever when I was 24.
Check out more of Krystle's incredible work on her website and follow her on Instagram and Facebook.